Big S mother-in-law's real face exposed?
The divorce drama between Big S and Wang Xiaofei, which was raging before, finally ended.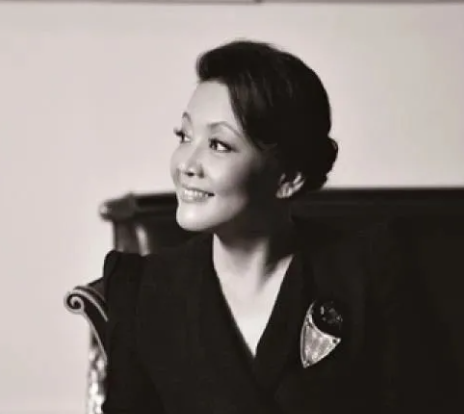 Some time ago, Big S said to the media that "it is going through the divorce procedures, and she does not comment on Wang Xiaofei's words and actions."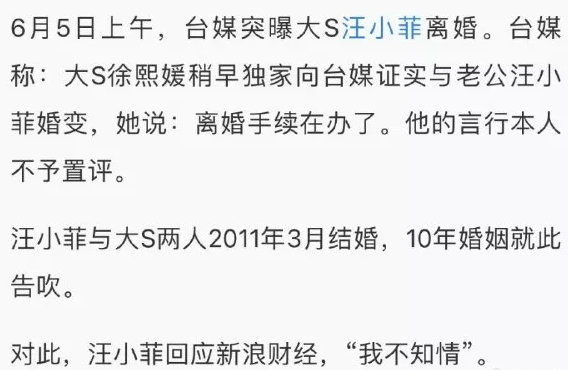 Wang Xiaofei responded immediately: "I don't know."
Xu's mother said: "Xiyuan's words are angry, I will persuade Xu Xiyuan to divorce. Both of them can't worry about their children, and I will ask them to bear with them first."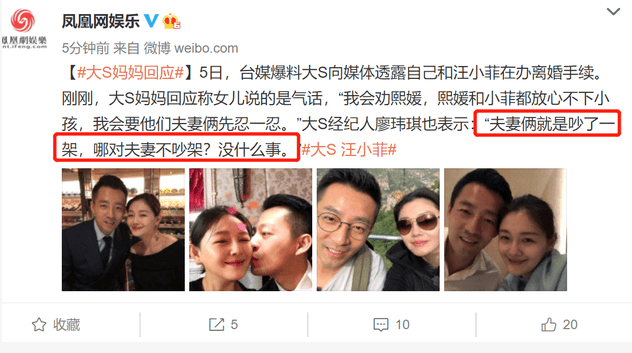 Little S, who has the closest relationship with big S, said through his agent that he "does not respond."
Then Wang Xiaofei quickly apologized in order to take care of his wife's face:

Throughout the divorce drama, the agent and mother stood up to respond, ventilating with the media, and turning around the marriage.
But her mother-in-law Zhang Lan seemed to "have no sense of existence."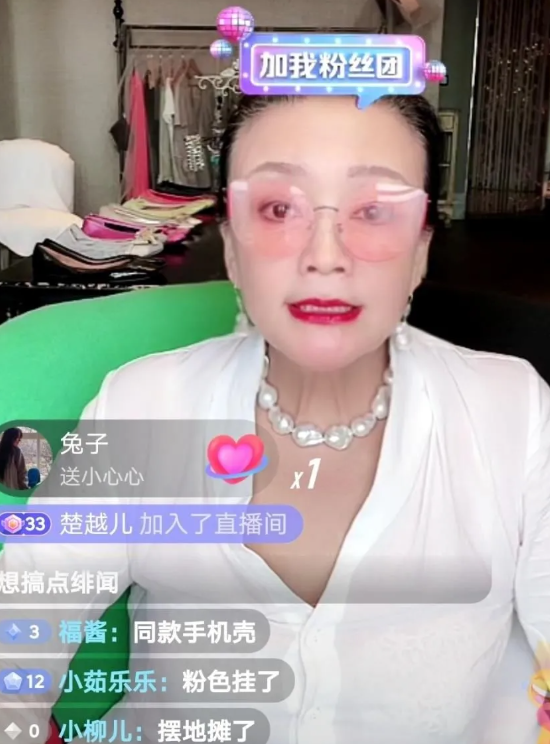 Especially when public opinion was in full swing, Zhang Lan also launched a live broadcast to bring the goods, which caused dissatisfaction among many fans.
But in fact, Zhang Lan is really not big-hearted.
It can only be said that everyone did not understand this mother-in-law, and even misunderstood her for a long time.

People are familiar with Zhang Lan, mostly through this piece of news:
South Beauty Group confirmed that Zhang Lan would no longer serve as a member of the board of directors and was officially out.
Or something like this:
Zhang Lan had the opportunity to remedy the situation but failed to do anything, showing no remorse, contempt of the court, sentenced to 1 year, and ordered arrest and imprisonment.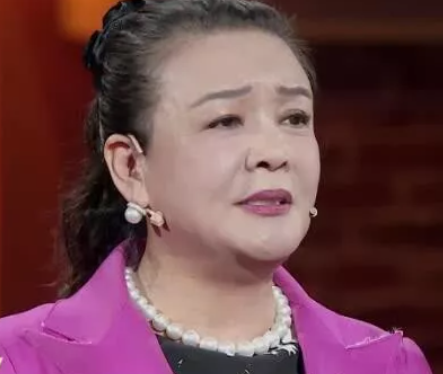 In fact, everyone doesn't care much about these financial news, but every time the media will be labeled "Big S giants dream broken".
People can't help but eat melon.
And under the deep, the contradiction between Zhang Lan and Big S emerged.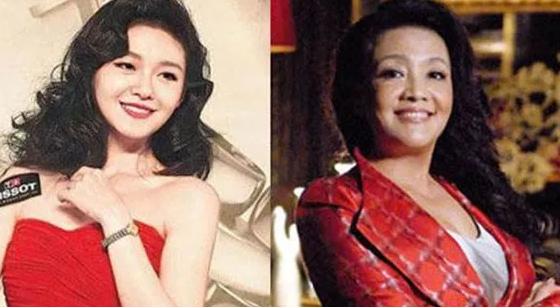 In fact, since the engagement of Big S and Wang Xiaofei in 2010, Zhang Lan has been called the "bad mother-in-law" because of the three major behaviors.
The first time was the grand wedding between Big S and Wang Xiaofei in Sanya.
At that time, Zhang Lan told the media that the wedding was sponsored by Wanda and bluntly said that he had a good relationship with the chairman of Wanda.

As a result, everyone knows that not long after the words were said, Wang Sicong, the son of Wanda, posted on Weibo:
I don't know Zhang Lan at all, and I haven't sponsored Wang Xiaofei's wedding.
Because of this, the match between Wang Sicong and Wang Xiaofei was triggered, and the big S was also implicated.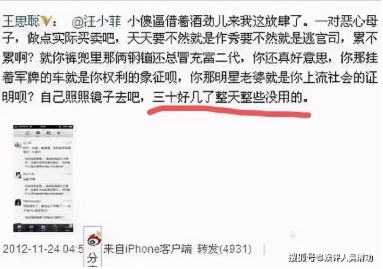 Immediately afterwards, the media asked Zhang Lan, "How many children do I hope my daughter-in-law will give birth to the Wang family?"
Zhang Lan said without hesitation that he would give birth to 12 and buy real estate for the children in various places so that they can live a happy life.
As soon as this is said, the "crime" of using a daughter-in-law as a childbirth machine cannot escape.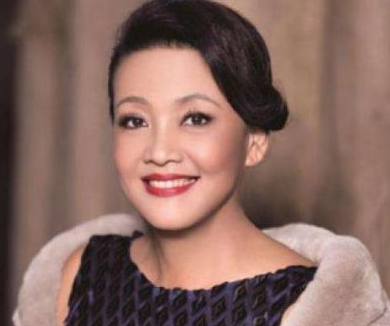 In 2016, when the big S gave birth to a son by caesarean section, Zhang Lan posted photos that could prove the gender of his grandson in the circle of friends for the first time, attracting criticism from many netizens.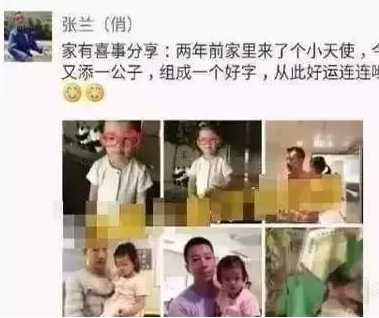 Netizens believe that she is patriarchal and does not worry about the safety of the big S at all.
Because later Wang Xiaofei and Big S mentioned in interviews that the situation of Big S was very critical at that time, and it was rescued before being out of danger.

Although he responded to the topic of mother-in-law and daughter-in-law very decently every time, he still said on Weibo: "Don't worry about everyone, our life is not lacking."
But netizens expressed their disbelief.
Until this divorce, people finally saw Zhang Lan's true face.

When netizens speculated whether Big S was divorced or not, Zhang Lan gave a non-physical performance on the air.
Video of Zhang Lan's phone call to his son and daughter-in-law:
Yesterday, I called my mom in the middle of the night. Big S really meant it. You lay on the bed to show your affection. Mom was so excited that I didn't fall asleep all night.
I just turned over all the old photos before, and today you are married for the tenth anniversary.
Mom called to wish you a happy tenth anniversary of your marriage and grow old together.
Mom is in a great body, don't worry! Mom is going to participate in your silver wedding, golden wedding, and diamond wedding.
Let's not talk about the authenticity of Zhang Lan's call, just to talk about her conversation is admirable.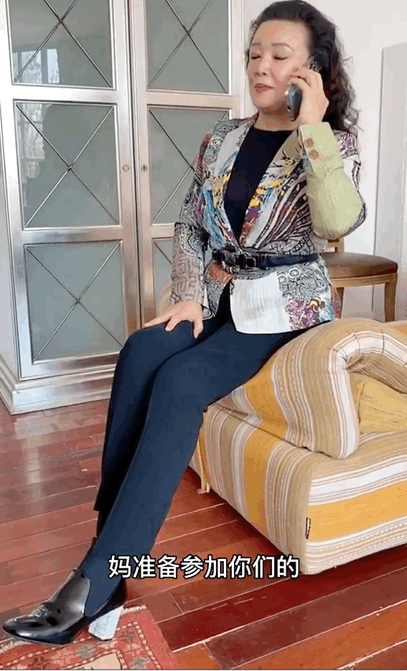 If a mother-in-law can say such things, if she doesn't think so in her heart, live performances can't perform so vividly.
The mother of Big S also spoke highly of Zhang Lan.
"Sister Lan loves Xiyuan very much, and Xiyuan treats Sister Lan very well. Sister Lan was not feeling well before. Xiyuan would remind Sister Lan to take medicine, take care of her body, and take care of her health.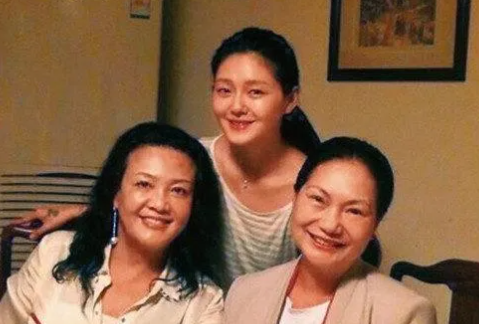 Actually speaking, flash love flash marriage, the mother-in-law after the marriage, need to run-in is certain.
Although Zhang Lan looks strong, but this kind of strength is placed on the big S, it is more like a kind of gentleness.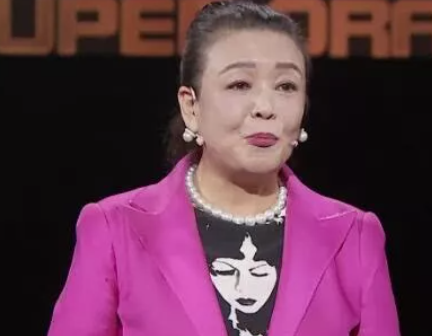 Just like in order to keep in shape, Big S only eats vegetarian food all year round, and his body is very poor.
So, in order to force Big S to eat meat in a decent way, Zhang Lan made an appointment with relatives and friends for dinner.
At the dinner table, with a smile on his face, he put pressure on the big S, and had to watch her eat the meat.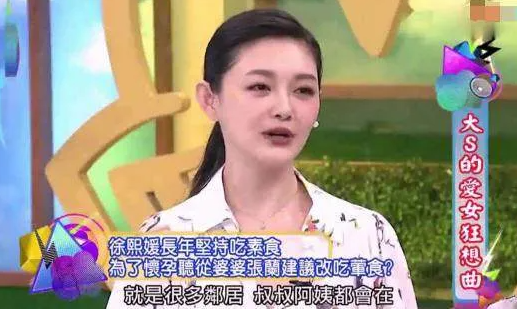 Because of her negative news, the child was tired, and she couldn't help crying in front of the camera:
Our elder S takes good care of her husband and child at home, and the media always uses the "big S mother-in-law" to report on my affairs.
My daughter-in-law is very good to me. Yesterday she comforted me, saying that you are the best mom, and we all love you. You share positive energy every day and have a clear conscience.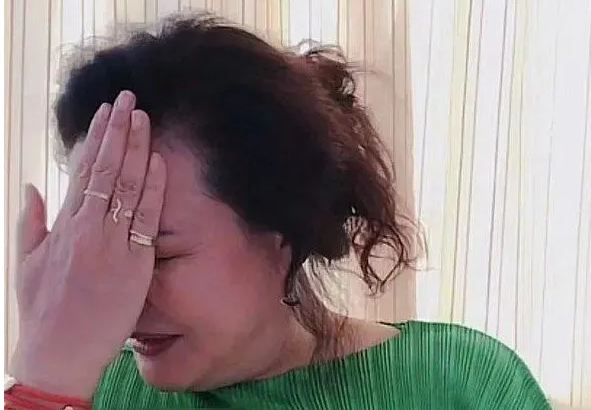 Seeing this scene, netizens lamented that Zhang Lan is really a good mother-in-law.
No wonder, after all, Zhang Lan was also a young literary girl when she was young, and she also had a romantic love.

When Zhang Lan was 18 years old, she met Wang Xiaofei's father, Wang Zehan.
Compared with the other party's gentleman, who wanted to refuse, Zhang Lan made no secret of her straightforward personality. She directly sold the shoes given by her grandma and asked Wang Zehan to go out.
This initiative contributed to a period of good couple.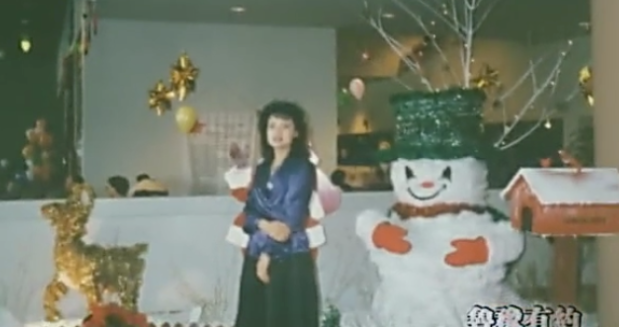 But the good times didn't last long. Although Wang Zehan was gentle and gentle, he was not flexible.
And the outspoken Zhang Lan naturally quarreled with her husband.
After a long dispute, Zhang Lan made the next decision: going abroad to make money.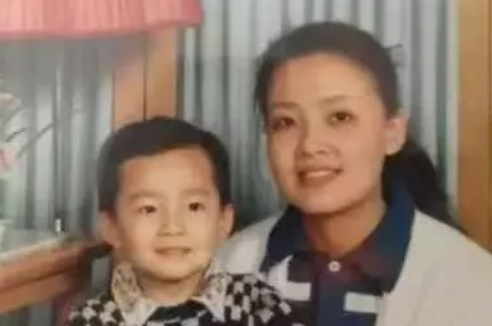 She left Wang Xiaofei, who was only 8 years old, and ran to Canada with her uncle.
But people only know how hard it is to make money when they go abroad.
Go to a Chinese hair salon to wash people's hair. It costs two yuan a head and washes 20 a day to get enough food and clothing.
Later, as a waiter, washing dishes, cooking, and carrying pork after the restaurant's work was completed.
A hundred kilograms of whole pigs are carried on his body, and the wages are only a few dollars.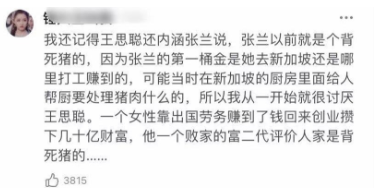 During that time, Zhang Lan worked six jobs a day at the most, and didn't dare to return to China until he saved 20,000 US dollars.
Also starting from 20,000 US dollars, there is a national chain hotel "South Beauty".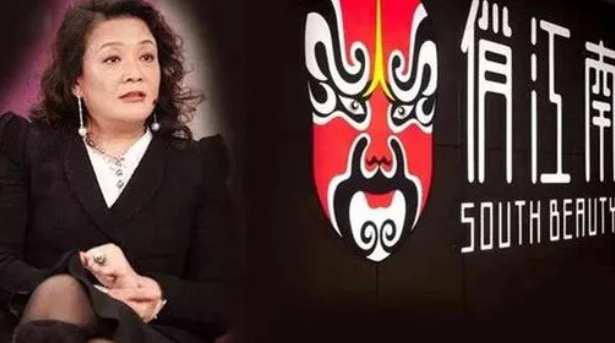 It is not easy for a single woman who has divorced and brought a baby to build a career by her own ability.
It is this experience that makes Zhang Lan very empathetic to the big S who is married far away.
Some netizens said that Big S bullied Wang Xiaofei, Zhang Lan replied domineeringly:
"It's a good thing for a man to be bullied. My son loves her to be bullied. What's wrong?"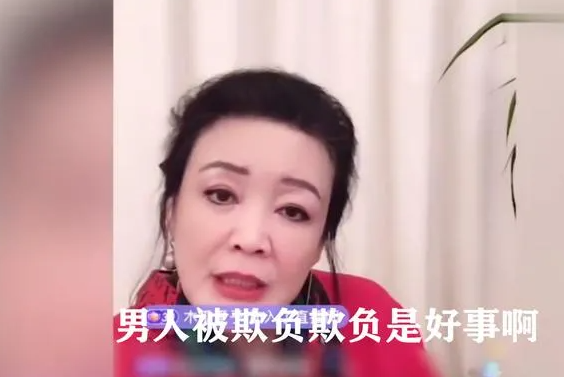 Someone asked if the property in Zhang Lan's home was handed over to the big S.
Zhang Lan replied: "Big S earns more than Wang Xiaofei. The advertisement endorses these and makes a lot of money. They are all a family, and everyone is the same."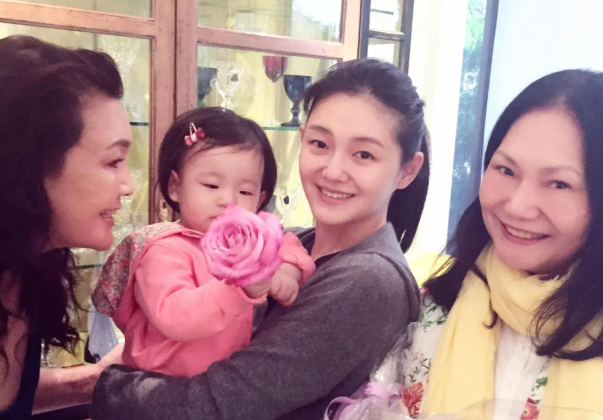 While boasting that his son will make money, the family still loves his daughter-in-law, and at the same time he praised her daughter-in-law's beauty.
A clever mother-in-law knows one truth:
Being good to your daughter-in-law is actually being good to your son.
Don't embarrass your daughter-in-law, just don't embarrass your son.

Today, Zhang Lan is not only active on the live broadcast platform, but also opened two new restaurants.
With red lips and meticulous hairstyle, the 63-year-old is full of tension.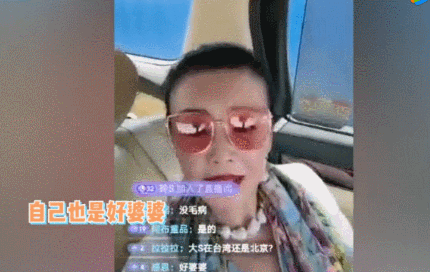 The uploaded video is also very "spirit".
For example, wear jewelry carefully, and go to high-end banquets in beautiful clothes.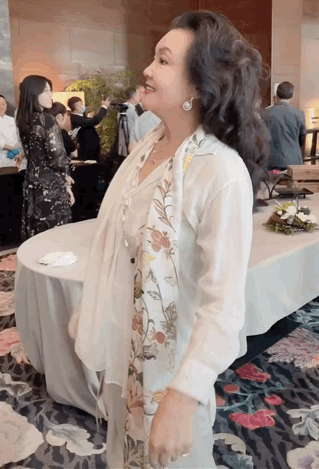 When strolling in the park, I also wear a low-cut lace gauze skirt, which is beautiful in the sky.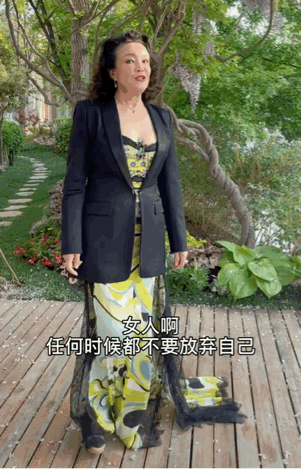 She said: "Don't put a symbol on yourself, just forget your identity, remember that you are not only a mother-in-law, but also a woman and a mother."
Netizens also praised Zhang Lan for being a career-oriented woman, with high vision and temperament.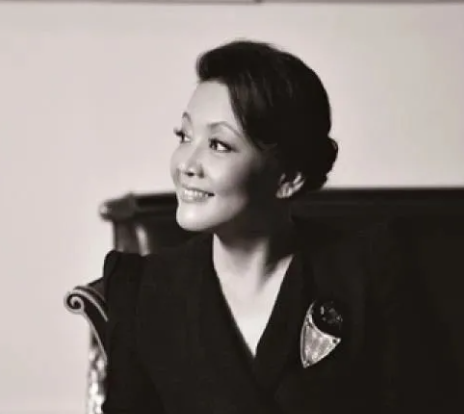 Indeed, in terms of her career achievements, she is an admirable woman.
From a family perspective, she is even more a good mother-in-law.
Although he has reached old age, his style remains unchanged.
It seems that no matter how many difficulties she goes through, she has enough self-confidence to overcome danger.
Maybe like she said, "Everything I like is strong."
Believe that you are worthy of love, and that you can love others.
The picture is from the Internet, infringement deleted
-Finish-