After mastering a large number of 5G patents, Huawei has finally "made a move", Samsung and Apple have to pay! The previously an...
After mastering a large number of 5G patents, Huawei has finally "made a move", Samsung and Apple have to pay!
The previously announced "China Internet Development Report 2020" blue paper shows that starting from 2020, one-third of the global 5G network will come from Chinese technology, and Huawei is the biggest winner, because China's 5G technology is currently leading the world.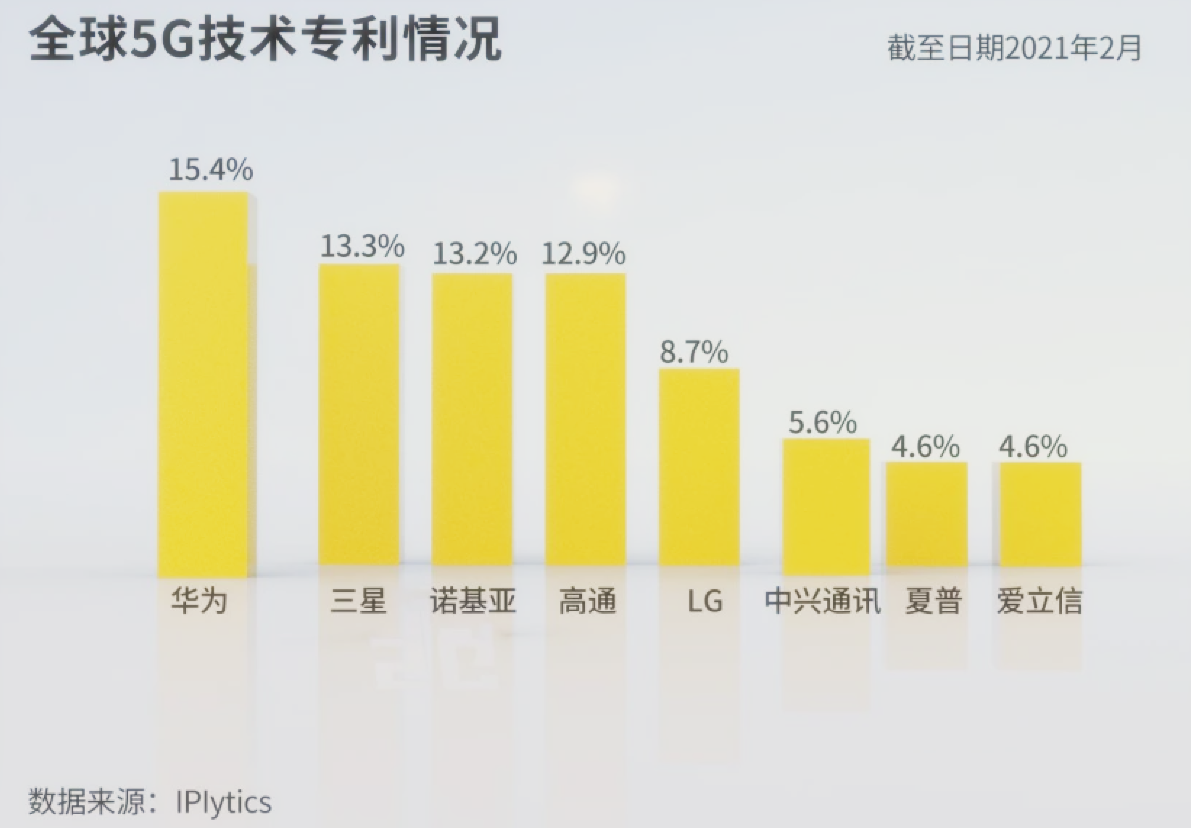 According to data released by the German IPlytics company, among the global 5G technology patents, Huawei occupies 15.4%, and ZTE also occupies 5.6%. These two companies alone account for 21%, which is indeed very pleasing. One scene.
The reason why Chinese companies can master so many 5G patents is that they have to raise their research and development expenses year by year.
According to the author's understanding, Huawei's R&D investment in the past three years has reached the level of 100 billion yuan. As of the end of 2020, Huawei holds more than 40,000 valid authorized patent families worldwide, more than 100,000 pieces, and more than 90% of the patents are invention patents.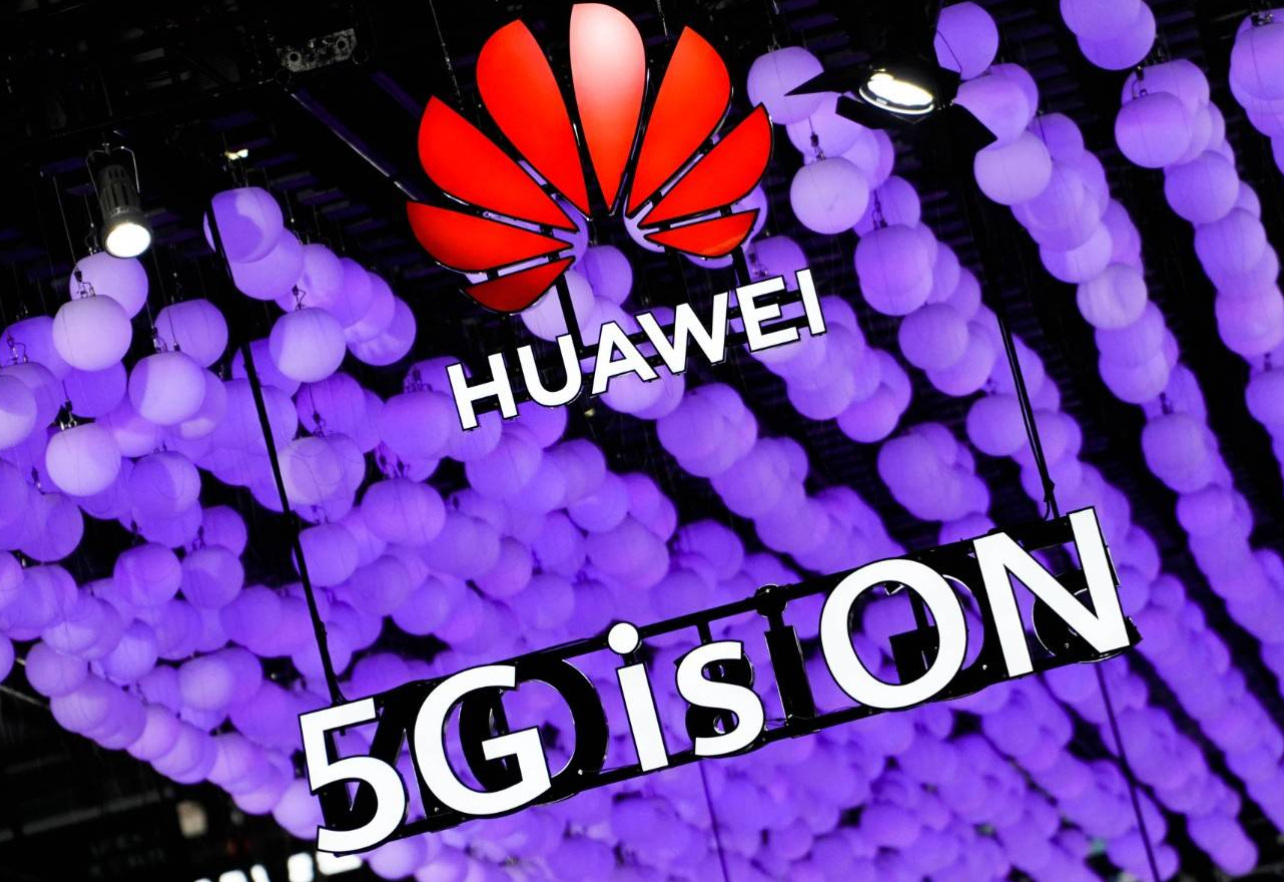 It is not an exaggeration to evaluate Huawei with the world's number one 5G strength, but Huawei, which has so many 5G patented technologies, has not charged 5G patent licensing fees from mobile phone manufacturers such as Samsung and Apple .
In contrast Qualcomm 's "Qualcomm tax" alarmingly high, in November last year, Huawei also paid $ 1.8 billion in royalties to Qualcomm.
As we all know, starting from September 15th, the new U.S. sanctions took effect. Huawei's chip supply was completely cut off, which seriously affected Huawei's mobile phone business and caused its company's revenue to decline. So now Huawei has finally made a decision. Prepare to collect royalties from Samsung and Apple.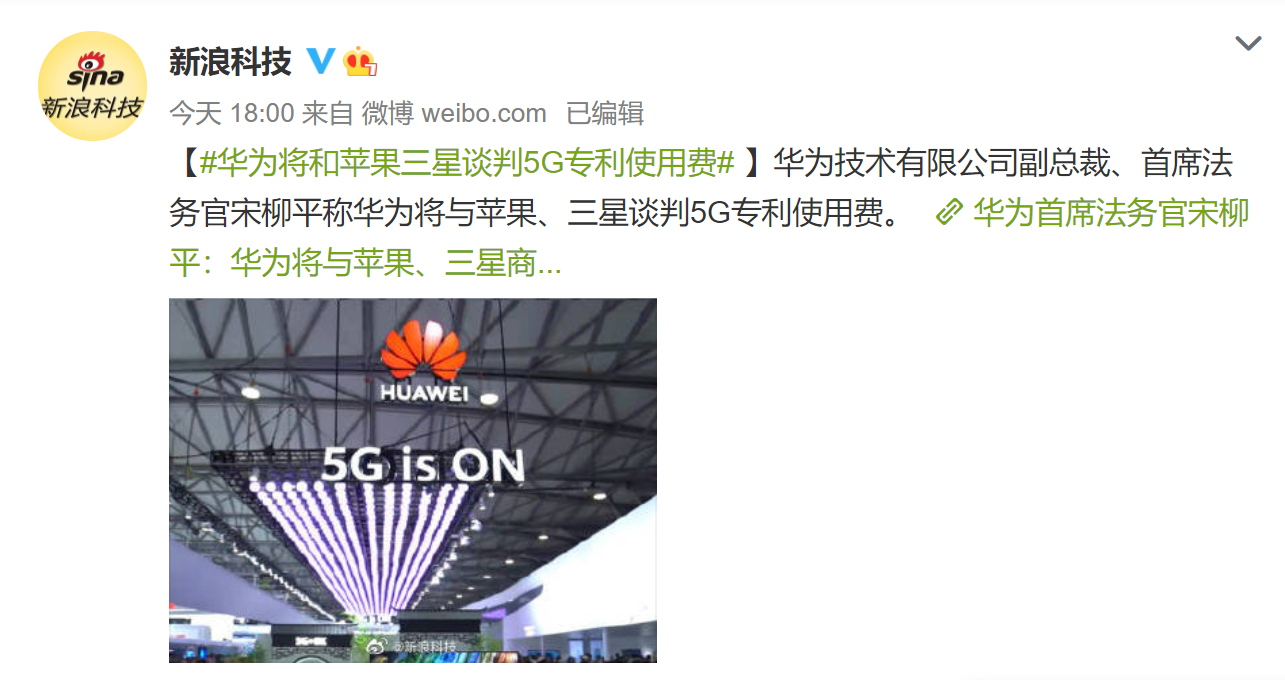 According to media reports, Song Liuping, Huawei's chief legal officer, said that he would negotiate 5G patent royalties with Apple and Samsung. As soon as the news came out, many netizens said that Huawei is about to start making moves to the United States.
It is understood that Huawei's intellectual property layout planning is global and does not distinguish between any countries and regions. US companies also need to be authorized to use them. Each mobile phone can pay a patent license fee, which means that Apple and Samsung will need to pay next. A certain "Huawei tax".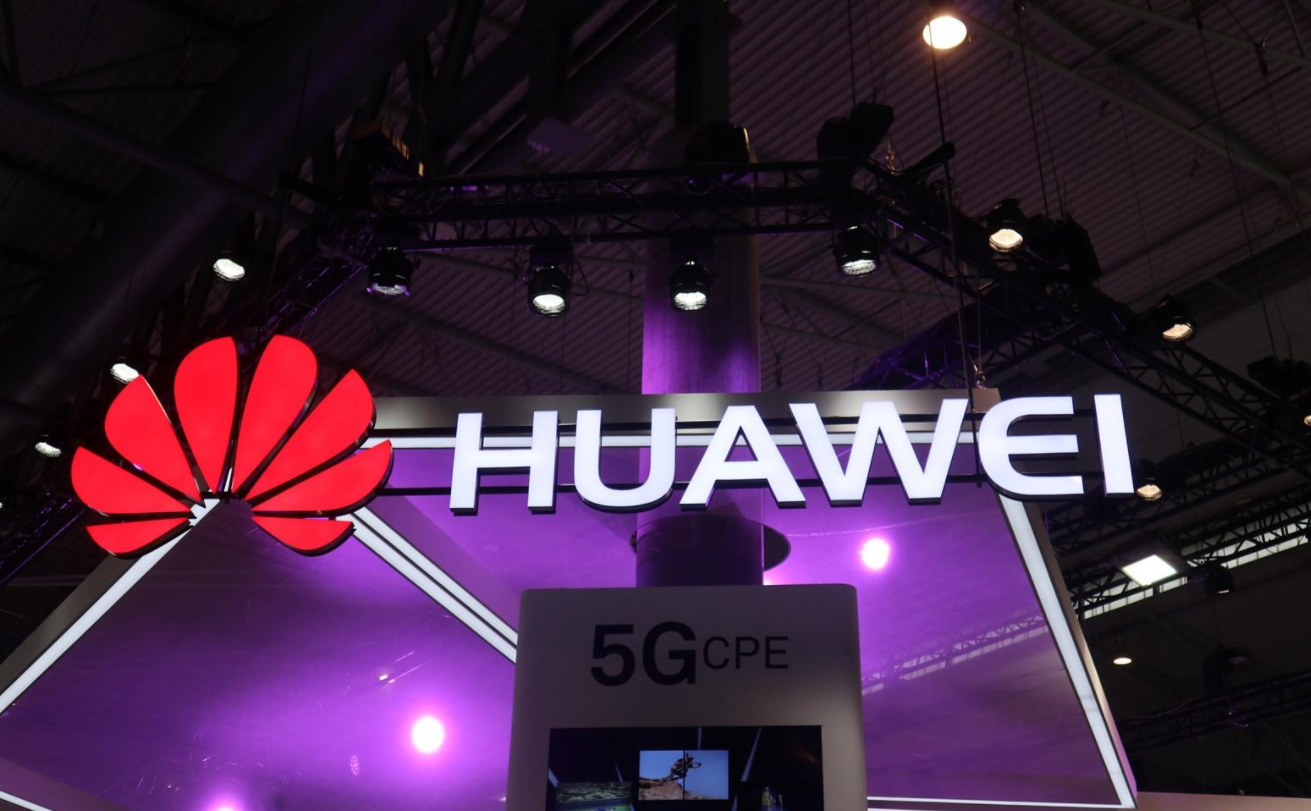 Ding Jianxin, head of Huawei's Intellectual Property Department, revealed that it is expected that the revenue from intellectual property rights for the three years from 2019 to 2021 will be between 1.2 and 1.3 billion US dollars. At the same time, it also announced Huawei's charging standards for 5G multi-mode mobile phones. The upper limit for a single mobile phone is 2.5 US dollars. A reasonable percentage rate of the selling price is also provided.
However, some netizens have expressed some concerns about this. If Huawei starts to charge Samsung and Apple for patent fees, it may cause the price of 5G equipment such as Apple and Samsung's smartphones to increase.
Of course, from Huawei's point of view, fees may make up for some of the losses caused by chip supply cuts, and Ren Zhengfei also said before that Huawei can survive without relying on mobile phone business. Perhaps for Huawei, charging patent licensing fees is a good deal.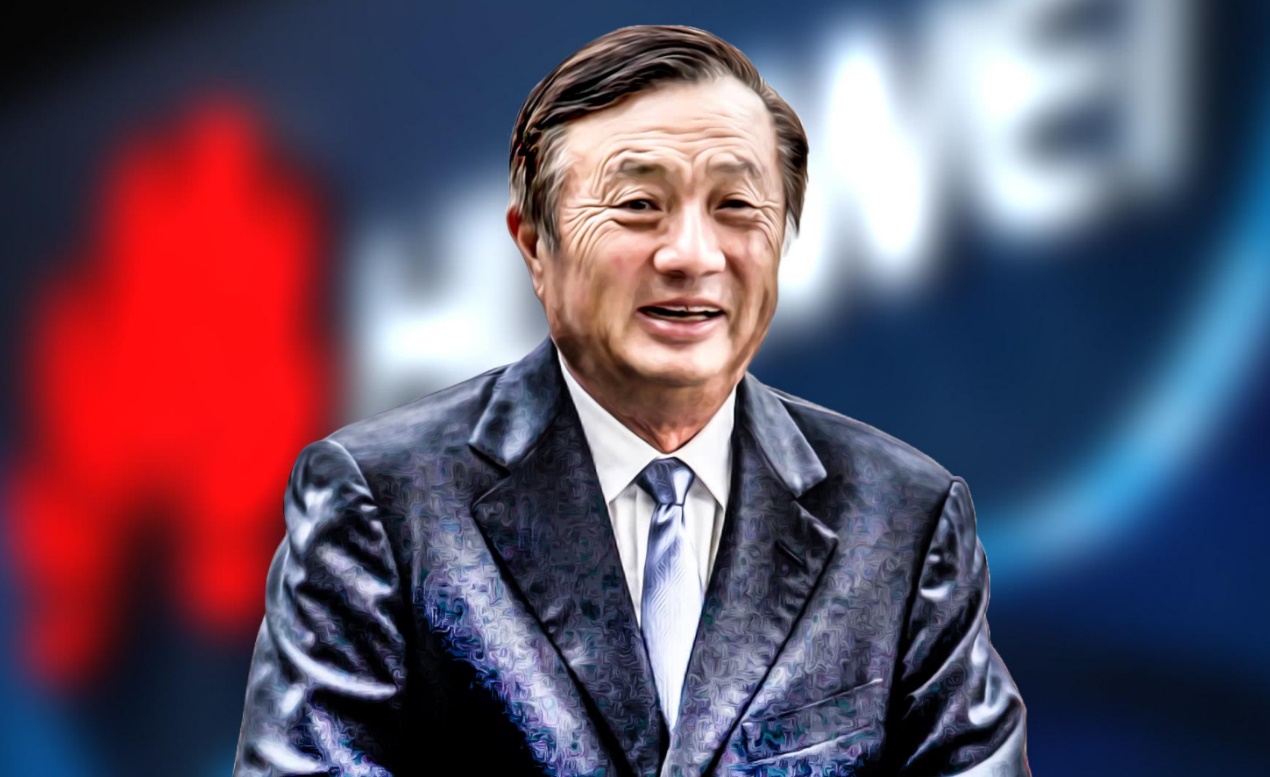 So after Huawei announces that it will charge 5G patent fees, which companies need to pay royalties?
From a legal perspective, mobile phone manufacturers, base station and other equipment manufacturers, and chip and other component manufacturers that use Huawei's patented technology for production and sales need to obtain Huawei's license, either by paying patent fees or cross-licensing.
At present, we only know that Huawei is negotiating with Samsung and Apple. It is not known whether it will charge domestic mobile phone manufacturers' 5G patent fees. If the patent licensing fees are negotiated, Huawei will receive hundreds of millions of dollars in patent fees every year. It is the infinite power of technology.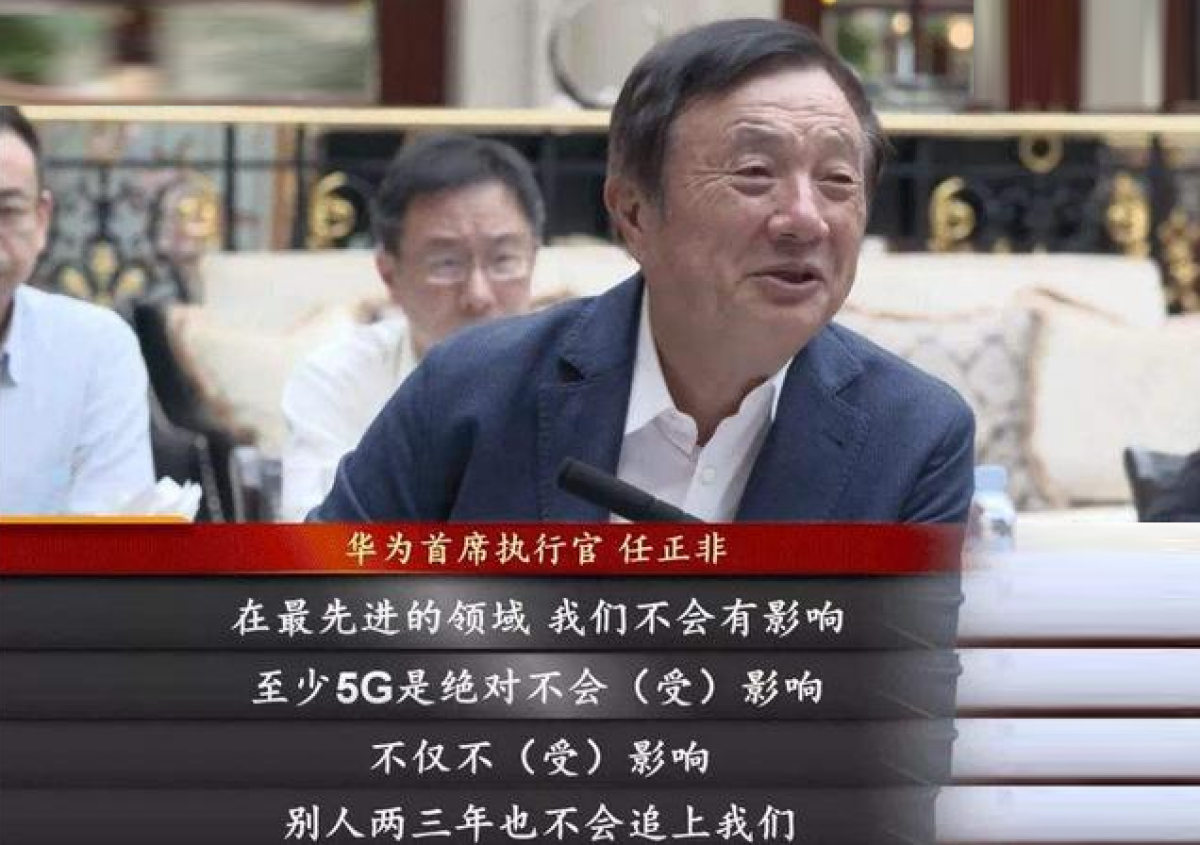 Let's look back today at Huawei's huge investment in the past. Have we discovered the huge value of it?
So although Huawei is facing many difficulties now, we can firmly believe that by virtue of its technical preemptive strike, Huawei will surely be able to tide over the difficulties! What do you think of this? Welcome to talk about your views in the comment area.