Anti-addiction can't rely solely on the youth model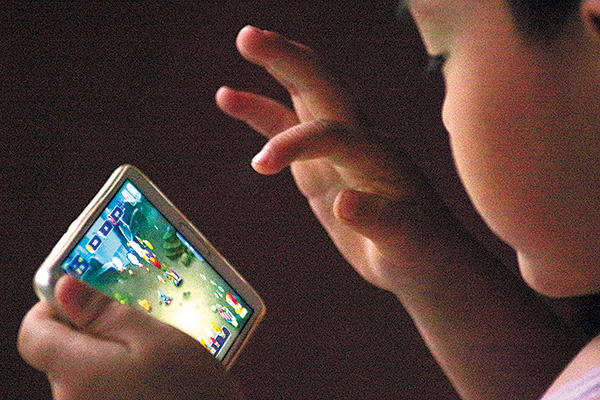 Chinese game developers have been asked to install an antiaddiction system in their games since 2007.[Provided to China Daily]
From June 1, the newly revised Law on the Protection of Minors will be officially implemented. Many online platforms such as videos, live broadcasts, and games are accelerating the upgrading of youth anti-addiction systems and optimizing the content pool of "youth mode". However, the reporter found that some network platforms, especially the head network platform, still have major loopholes in the protection of minors' network security. For example, there is no automatic pop-up prompt for "youth mode" when entering the "video number" zone, and content filtering mainly relies on parental supervision. , Resulting in the "youth mode" being in vain and so on.
In order to cope with the trend of younger Internet users and correctly guide minors to use the Internet healthily, under the leadership of the State Cyberspace Administration of China, a number of short video platforms and live broadcast platforms have launched the "Juvenile Anti-addiction System" to help minors surf the Internet. The behavior is regulated.
Unconsciously, the "youth mode" has gone through three years. As of last year, 53 online video and live broadcast platforms have launched this mode. It stands to reason that after three years of polishing, the "youth model" should be effective. However, in fact, it is still common for minors to indulge in short videos, live broadcasts and online games. The youth model has little effect, which is far from the original intention of its establishment.
There are many reasons why the youth model has become a formality. The first is the technical vulnerabilities visible to the naked eye. Although many apps have set up automatic pop-up reminders, in the absence of external supervision, it is difficult for minors to consciously choose. Even if the teenager mode is set up under the supervision of parents, you can go back to the original point once you uninstall and reinstall.
Since there are obvious loopholes in the technology, why don't Internet companies check the gaps in time? In fact, as long as the company is willing to plug the above loopholes, it is not difficult. But the key is whether you want it or not. According to data surveys, there are nearly 172 million netizens under the age of 19 in my country. In the eyes of Internet companies, these more than 100 million minor netizens represent hundreds of millions of market and traffic, and minors will eventually reach adulthood. After breaking away from the shackles of the "teenage model", They are important sticky users. Under the pressure of traffic attracting, profit-driven and competitive pressure, it is difficult for some companies to generate the internal motivation to continuously optimize and improve the youth model by relying on external pressure. Some even acquiesce in the existence of loopholes. The stakes are self-evident.
It is true that online platforms have an inescapable responsibility in preventing young people from indulging in addiction. Leading companies should set an example and take the lead in implementing social responsibilities. However, it is obviously unreasonable and unrealistic to transfer all responsibilities to platform companies. Parents should assume the responsibility of guardianship, show more concern and communication with their children, actively guide them, and should set an example and play less on mobile phones. Right now, the reason why many children are addicted to the Internet is because their parents are also "head-downers." These parents should reflect on it. In the final analysis, anti-addiction cannot rely on a teenage model alone. (Chen Wenjie)