Are you afraid of side effects? The United States may have hundreds of thousands of doses of Johnson & Johnson vaccine facing expiration
Are you afraid of side effects?

The United States may have hundreds of thousands of doses of Johnson & Johnson vaccine facing expiration
China News Service, June 10th. According to the National Broadcasting Corporation (NBC) report on the 8th, after Johnson & Johnson's new crown vaccine spread hemorrhage thrombus doubts in April, even though it has been reopened for use, many Americans are still reluctant to vaccinate. Hundreds of thousands or even millions of doses of vaccine are wasted due to expiration.
According to reports, due to the symptoms of thrombosis and reduced platelet count after the administration of Johnson & Johnson vaccine, the Centers for Disease Control and Prevention (CDC) and the U.S. Food and Drug Administration (FDA) once announced a suspension of the use of the vaccine in April.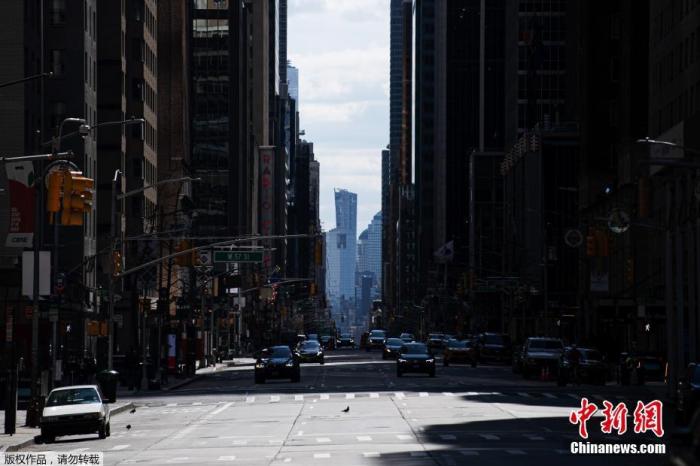 The picture shows the empty Sixth Avenue in New York.
US officials revealed that after this incident, many Americans were unwilling to receive Johnson & Johnson vaccine, and the number of doses dropped by 67% from the peak in April.
The Johnson & Johnson vaccine can be fully protected with only one dose, but the shelf life is also short, only 3 months. According to CDC data, Johnson & Johnson has provided about 21.4 million doses of vaccine to the United States, of which only about 11.11 million doses have been administered.
The Governor of Ohio State Dwyane said on June 7 that the state has 200,000 doses of Johnson & Johnson vaccine that will expire on June 23; Arkansas also pointed out that at the current rate of delivery, the state will finally have 60,000 doses of Johnson & Johnson vaccine. Too late to use.
The report pointed out that without the coordination of the federal government, hundreds of thousands or even millions of doses of Johnson & Johnson's vaccines that were "slowly sold" in various states will face expiration and will not be able to play a role in the fight against the global new crown pneumonia epidemic.
West Virginia's new crown epidemic response officer Marsh said that he is cooperating with the White House, CDC, etc., to find whether these vaccines can be shared with other agencies in the United States and abroad for use. He emphasized that states need the permission, coordination and enforcement capabilities of the federal government to be able to provide surplus vaccines to other countries in need.
White House Covid-19 Chief Counsel Slavett admitted at the White House Covid-19 Response Team meeting on the 8th that a small part of the vaccines that have been distributed to states are at risk of expiration. He said that it is the responsibility of all states to order and administer vaccines, and that they will try their best to prevent the vaccine from being wasted. He also said that the FDA is studying how to extend the shelf life of the vaccine.