Hainan's Fenjiezhou Island can't hide!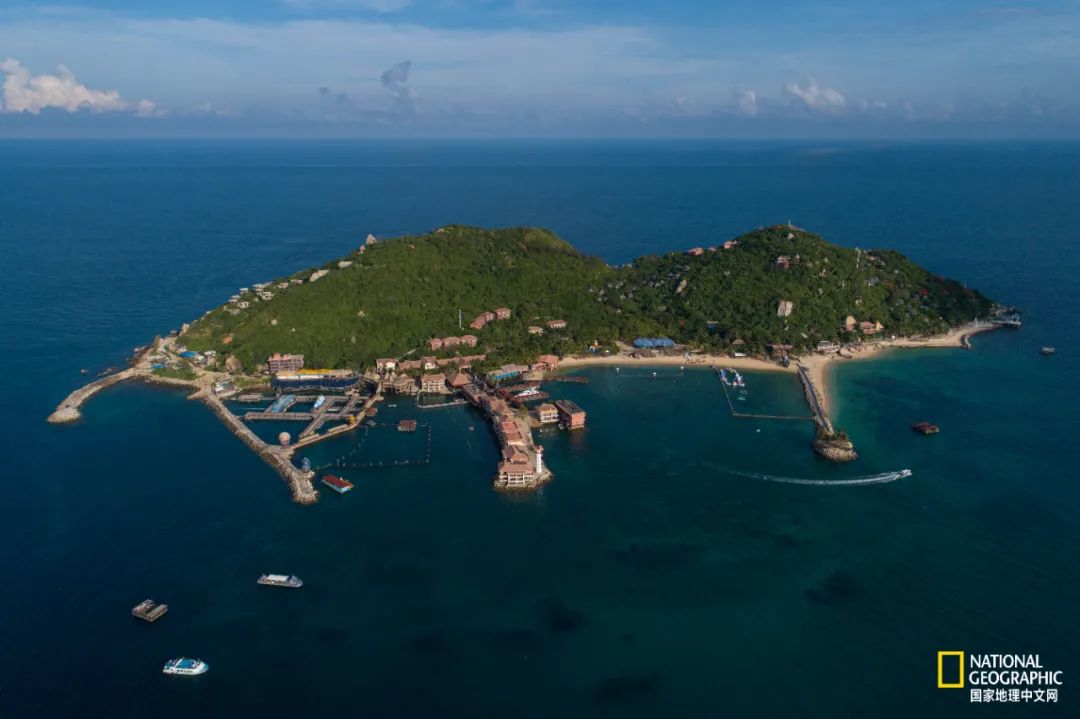 Overlooking Hainan's Fenjiezhou Island
The author of this article has been engaged in underwater photography creation for many years,
But when he returned to Fenjiezhou Island in Hainan nearly 20 years later,
But I couldn't help but marvel:
"Such a perfect coral reef ecosystem,
It's hard to see even in Southeast Asia,
It is hard to imagine that this was filmed at my doorstep. "
Vast hard coral communities,
Layers of table-shaped corals,
Has reached an astonishing degree of coverage;
Explore the mysterious shipwreck,
Cruising in the group of underwater sculptures that look like a "Buddha Kingdom"...
This is a paradise for underwater photography.
Back to Fenjiezhou Island

The Boundary Island in Hainan Province is located at the junction of Lingshui and Wanning. The first time I came here to dive was in 2001, when I was young.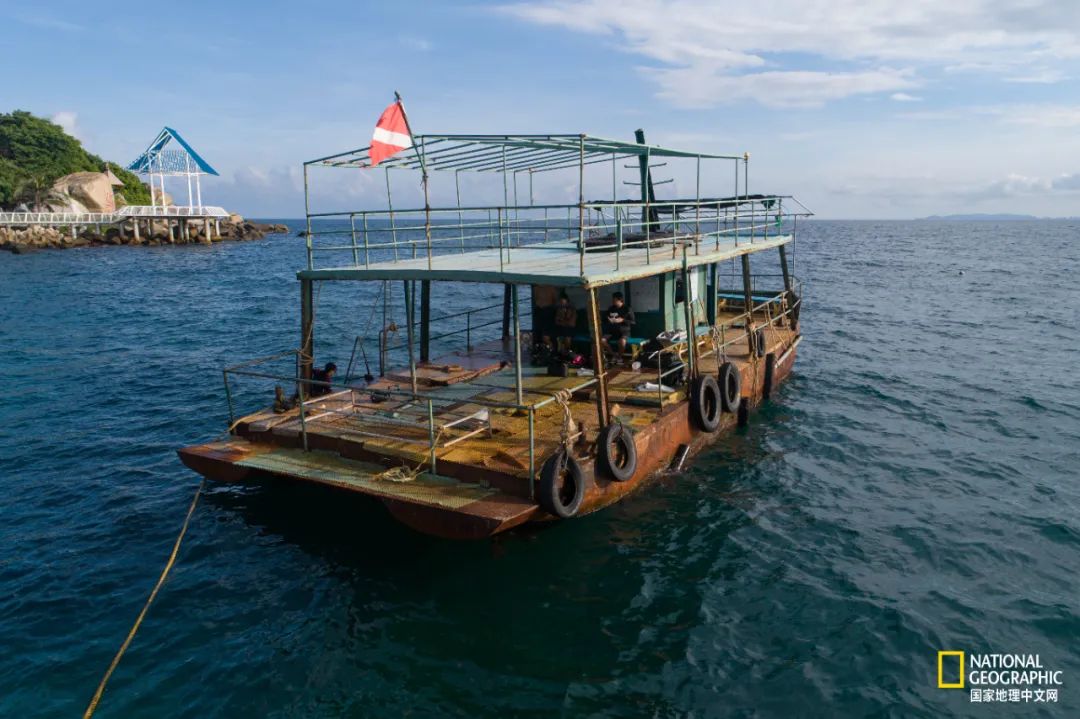 In my impression, there are a lot of colorful corals and colorful fishes here; for many years I have thought that these sights should only exist in memories, but I did not expect that the diving environment here is far better than I imagined : the coral coverage is amazing ; The two sunken ships that have been dived in the past few days are remarkable; today, the engine room of the freighter was also found, and the shallow coral reefs in this sea area are also textbook-level.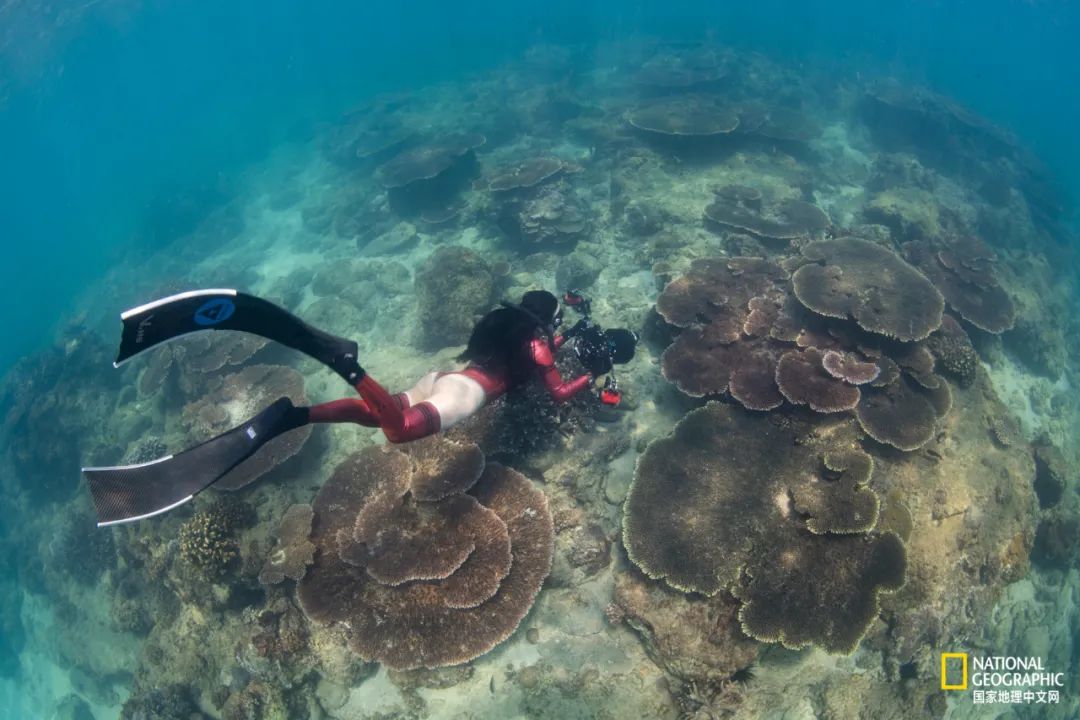 Many people ask me why every time I come back from diving together, looking at my photos, I feel that the dive is not a dive site. I think that besides luck and careful observation, it may be mainly due to my stubbornness. Diving here, I found that the visibility of the same dive site changes greatly every day; even the same dive site only changes a lot at noon and afternoon; the light at dusk is super dreamy, and the fish schools are very active; in the shallow sea of ​​1-3 meters , The healthy and colorful hard corals everywhere, as well as the tropical fishes dotted with them, are so beautiful.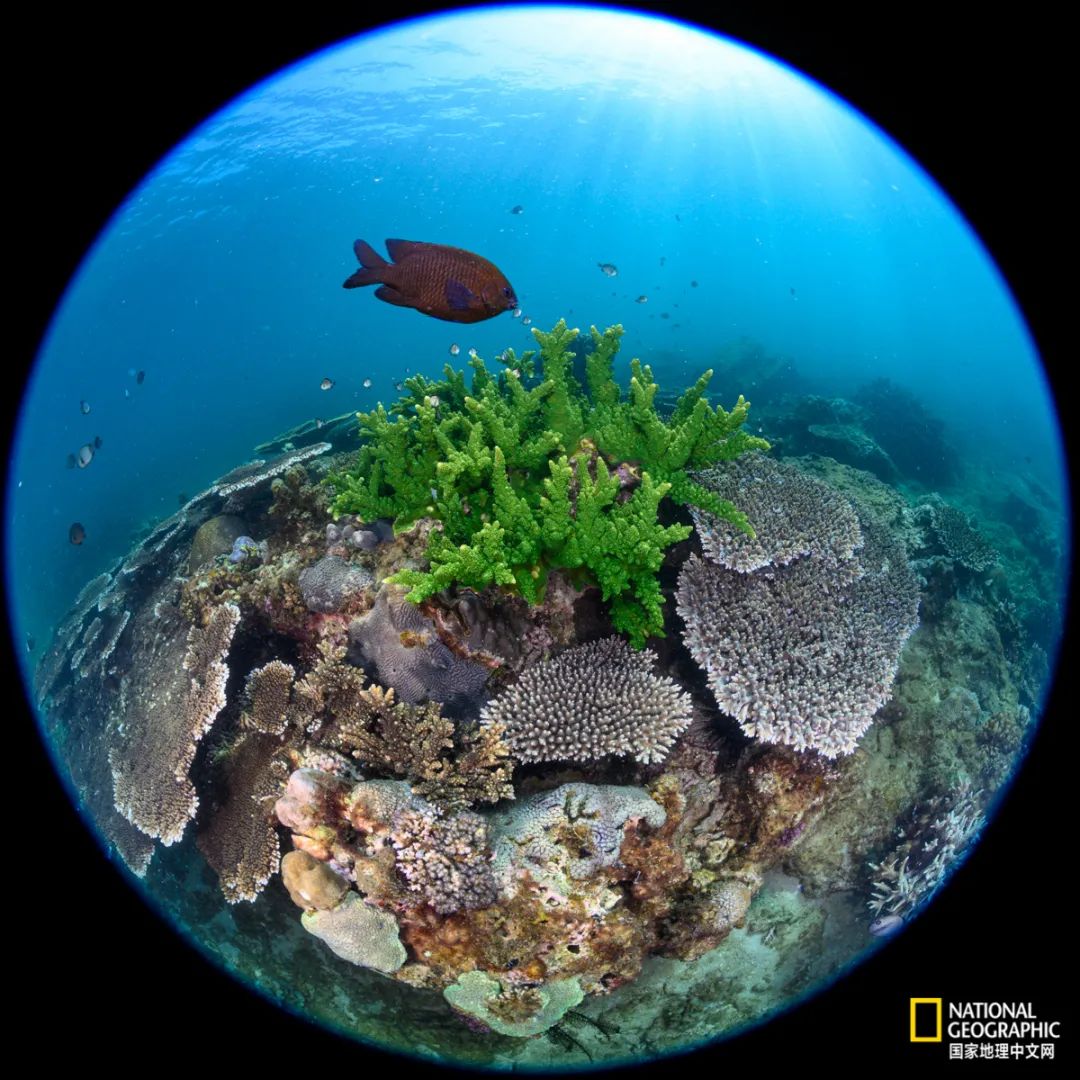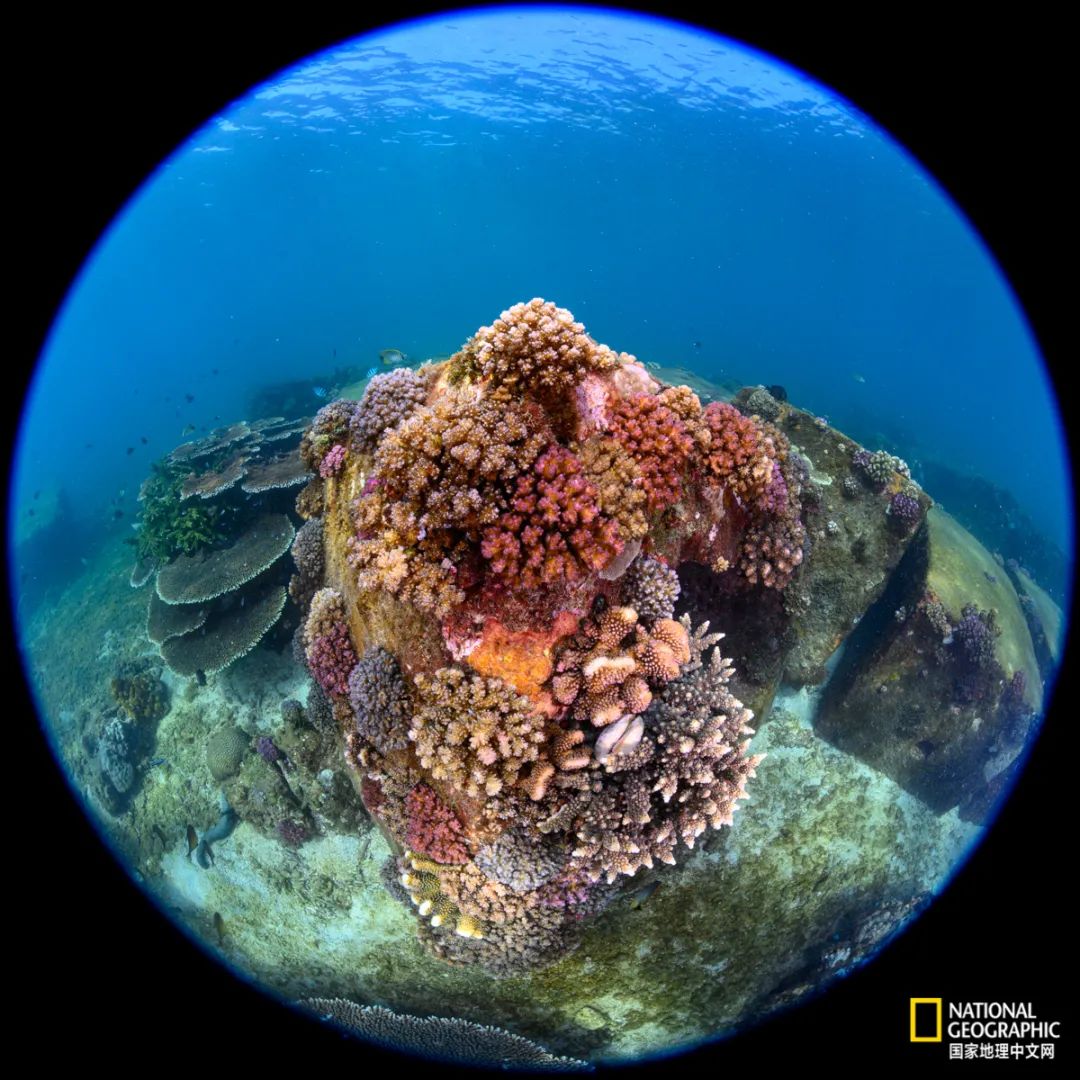 Coral

Follow my lens to experience the super healthy coral reef ecosystem.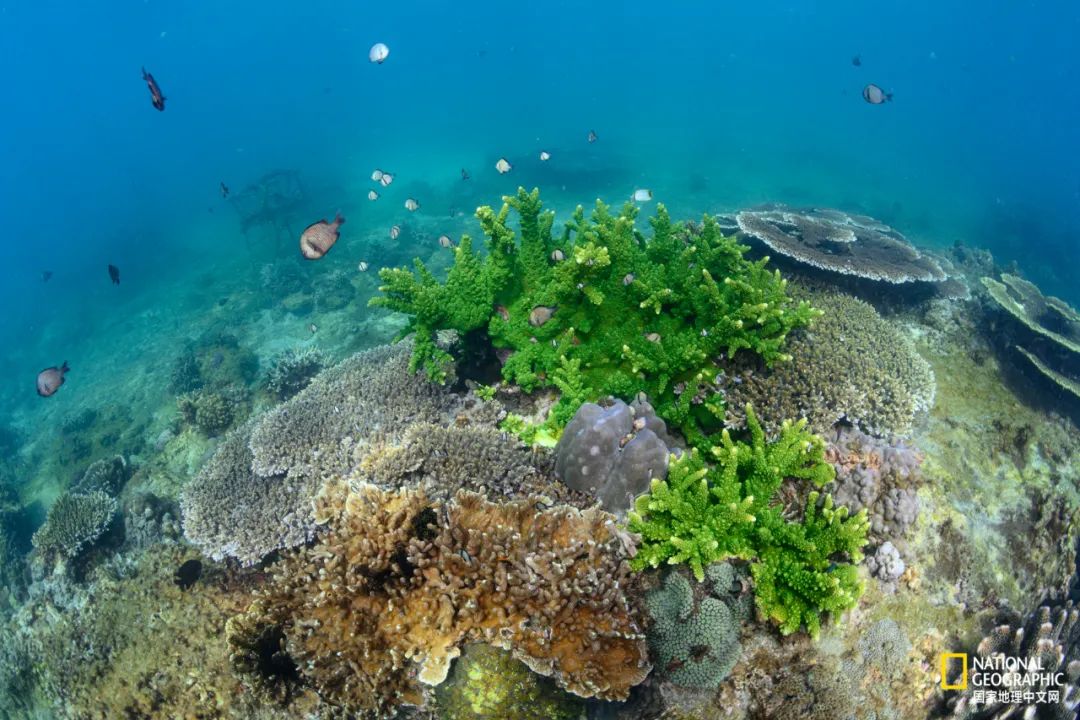 Car-sized table-shaped corals are rare even in Southeast Asia, and they are almost covered in the shallow sea of ​​1-2 meters near Tiesan on Bianjiezhou Island.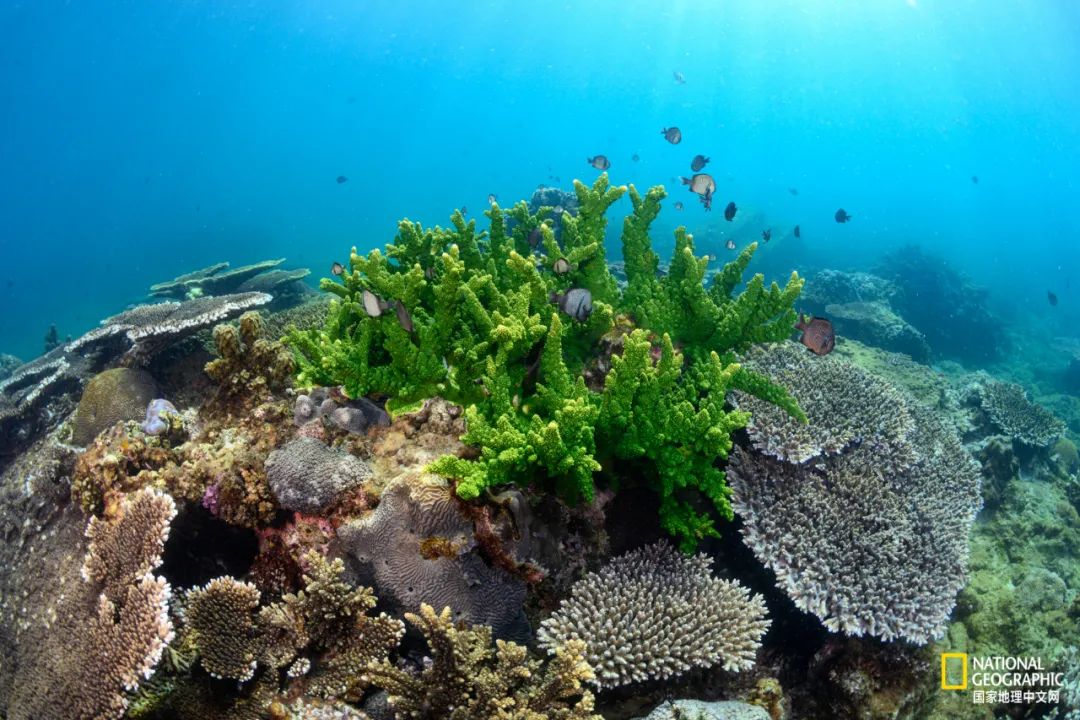 A large group of snappers gathered under the floating platform. It is a good choice to practice shooting wide-angle shots. Groups of Squid are also good subjects. Here you can often see various colors of saffron clams and saffron. Scales, fish species and density are also very large.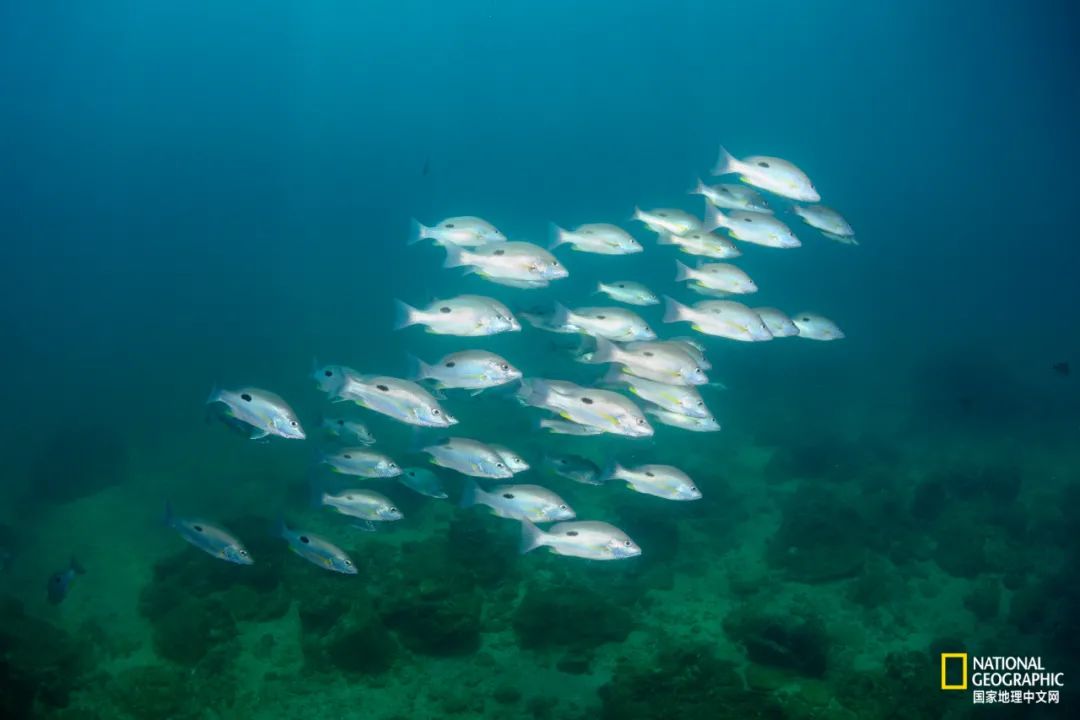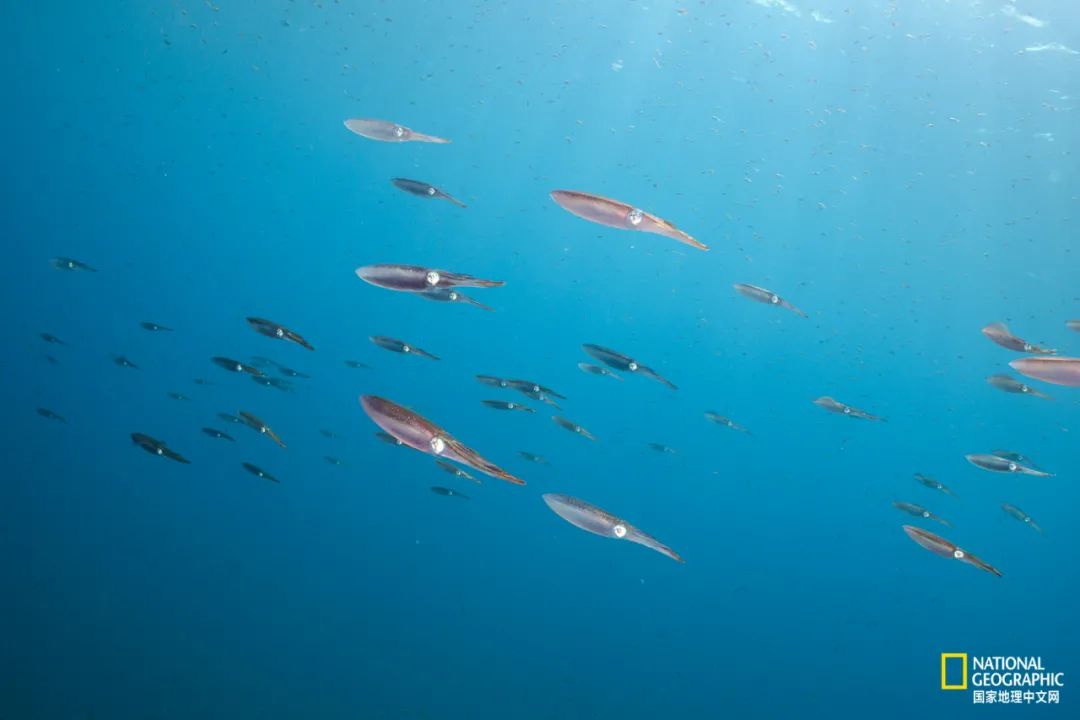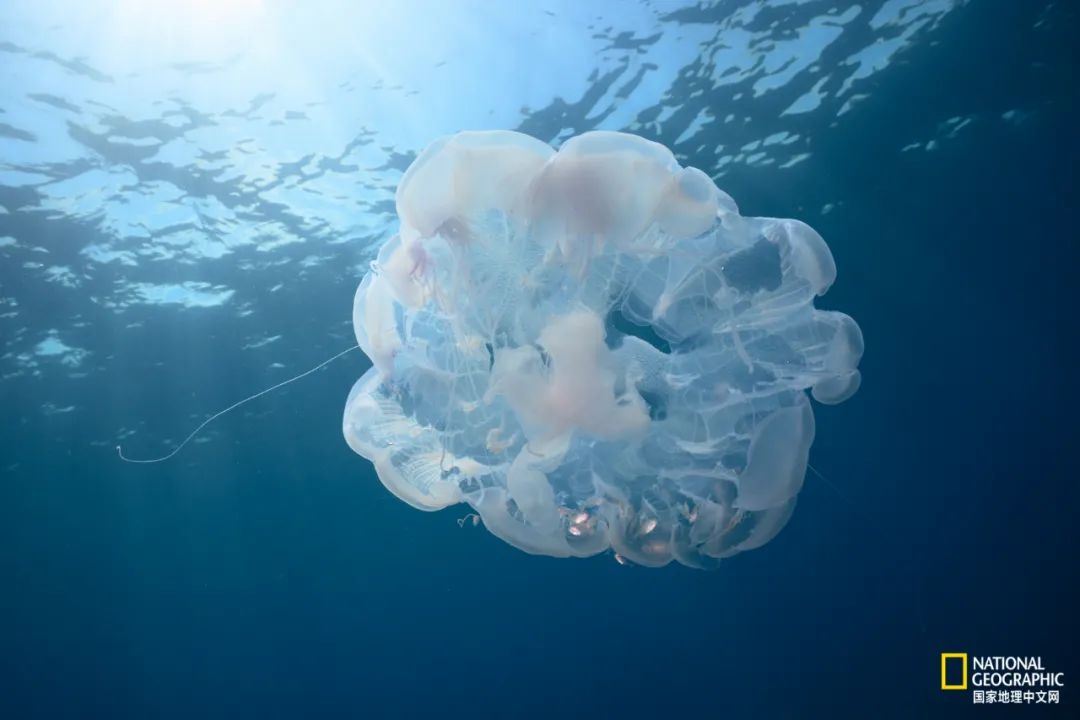 The coral coverage of this sea area is far beyond my imagination. Large tracts of hard coral cover the entire seabed like a carpet. I have hardly seen such a scene abroad . The more common types of corals are Hyacinth Acropora, Strong Acropora, Rose Coral, Cross Peony Coral, and various brain corals, etc....Different types suppress each other, grow wild and savagely, and vigorously compete for the sun.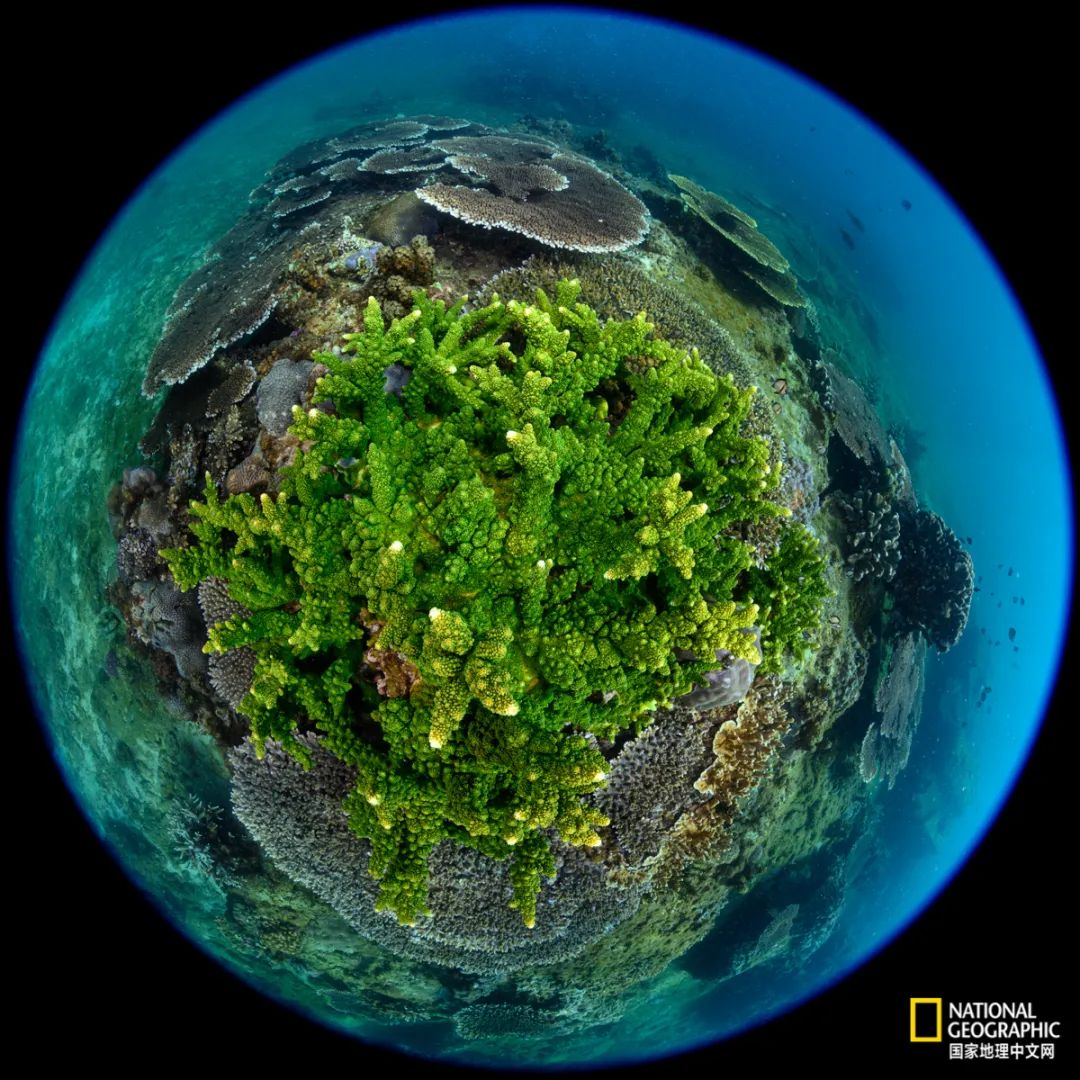 A netizen once asked me if these darker hard corals are dead. In fact, they are not. The dead corals are white like our human bones. Now these healthy hard corals in front of me have different colors. Even different individuals of the same species will show different colors such as green, magenta and brown. This has a lot to do with the symbiosis of zooxanthellae and corals.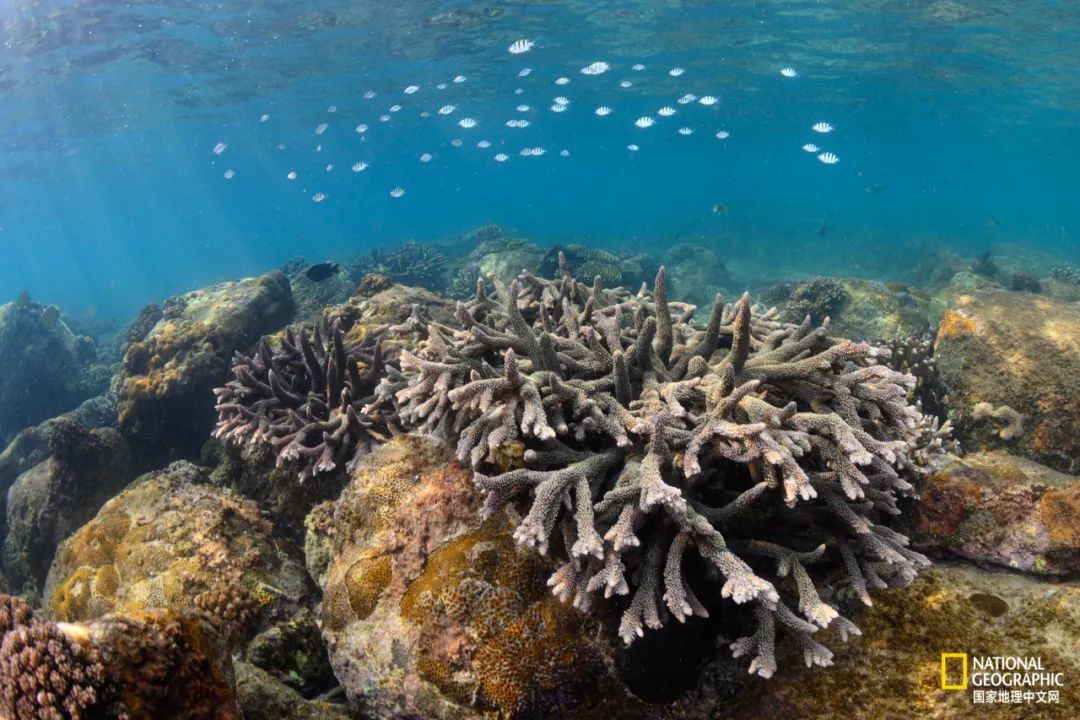 Taking Hyacinth Staghorn Coral as an example, we will find that this one is green and the other is magenta. Although they are the same species, their colors are completely different under natural light.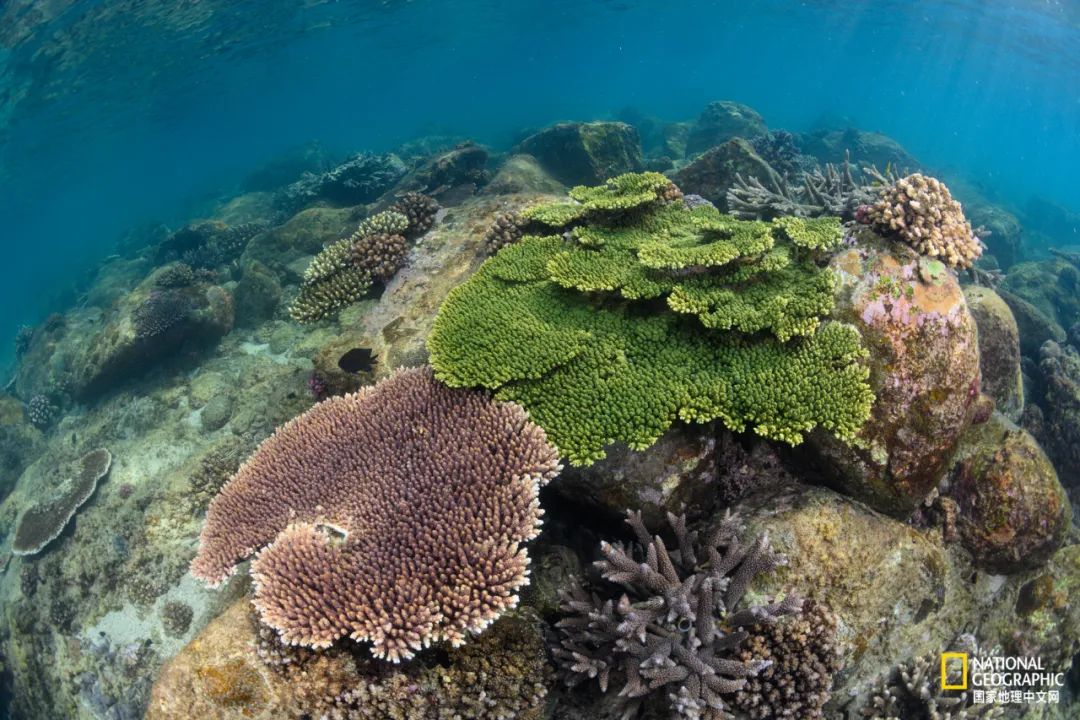 The yellow-brown and brown colors that we can see with the naked eye are basically the colors of zooxanthellae; while the red and green are mostly the colors of chromoprotein. If the density of a coral zooxanthellae is high, it will suppress the color of chromoprotein. Most yellow-brown corals show the color of zooxanthellae; those corals with lower zooxanthellae density have more obvious color proteins and appear more gorgeous, showing light green, magenta, and sometimes Even purple.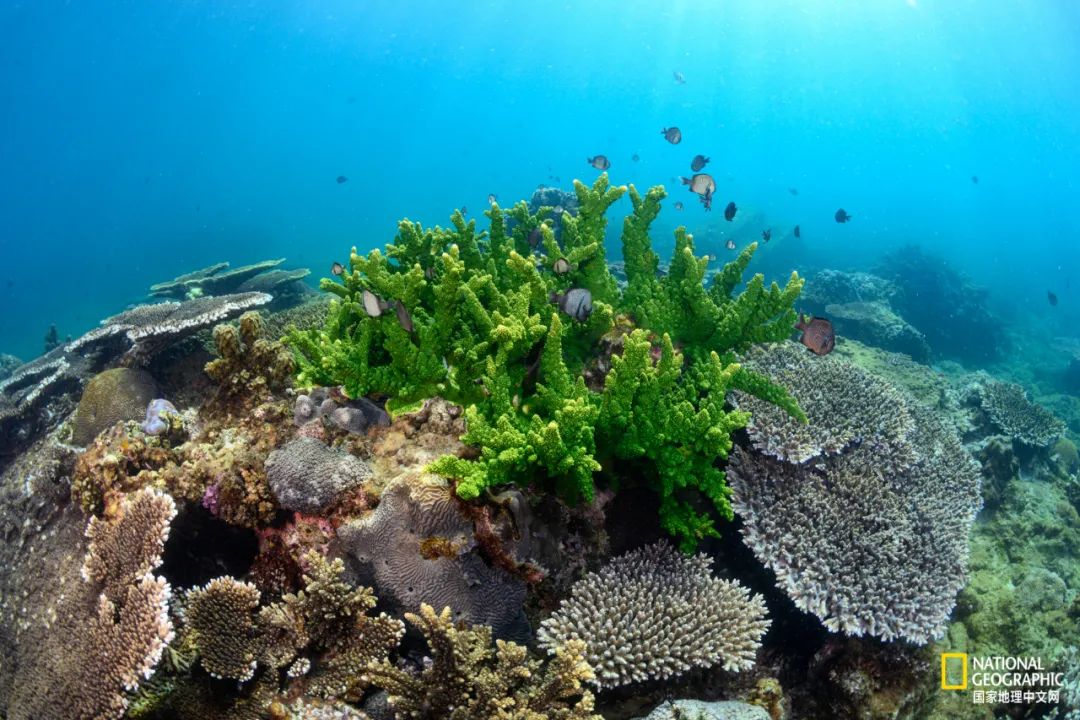 There is not much difference in the types of fish in other seas in Hainan. The fish in this area are mainly damselfish, golden fish, needle jaw, butterfly fish, etc. In the shallow coastal reef area, sometimes you can see Large schools of nomadic blue fish, they mainly feed on algae on the reef.
Some netizens asked me why I feel that Hainan's fish schools are limited compared to Southeast Asia. This is actually inseparable from the actual situation in Hainan. I personally feel that because of the impact of offshore fishing, fish with higher economic value, such as grouper and samui, cannot grow as freely as they can in Southeast Asian waters. This has caused some unpalatable dominant species to multiply.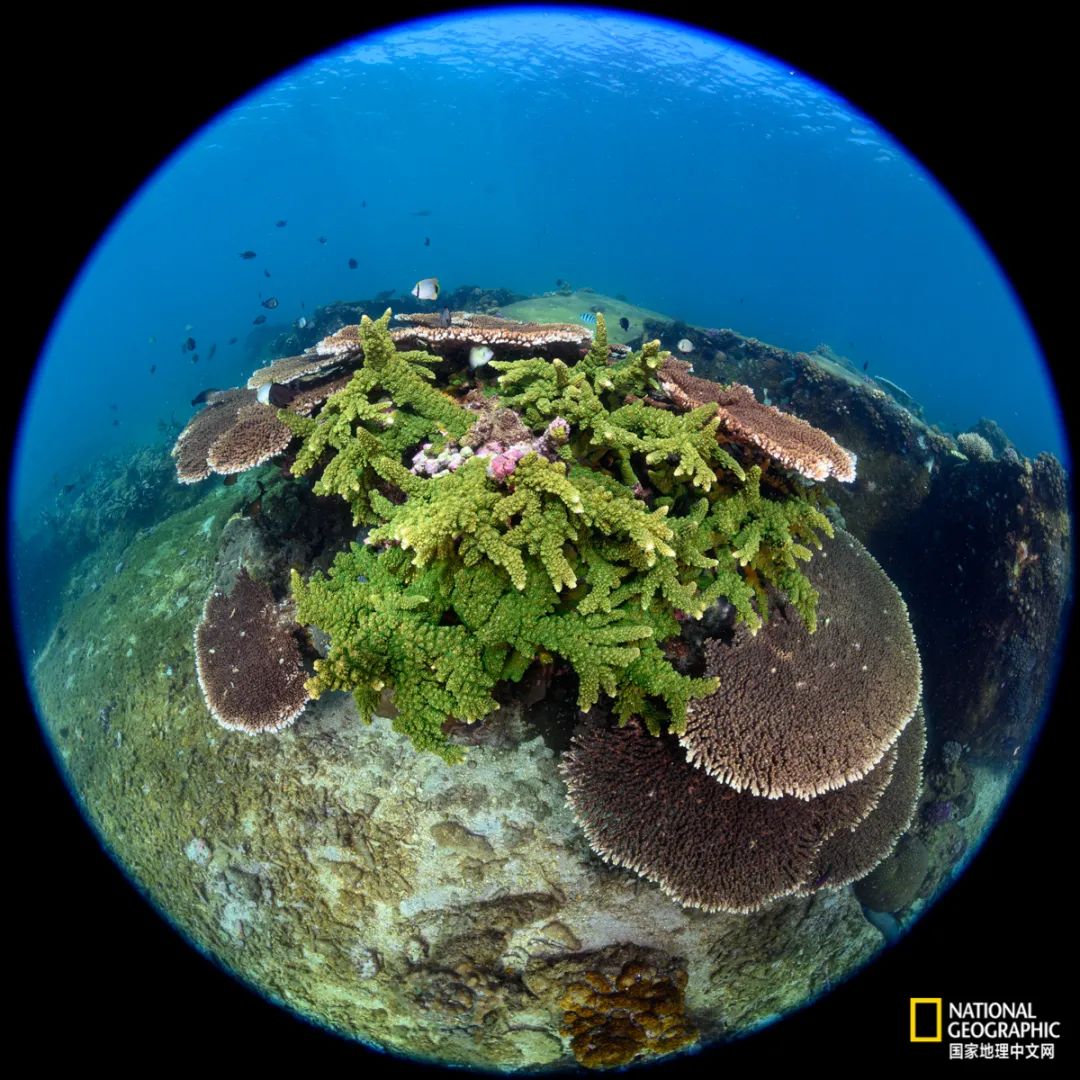 Coral coverage in this area is extremely high, and coral species are also very rich. Some large-scale table-shaped corals may have been growing for nearly 20 years, which shows that the local ecological protection is very good.
In the cloudy evening, the underwater world in the wide-angle lens presents a gray tone, and the fish schools are particularly active at dusk, so you can take interesting scenes of various fish going out foraging, mating, and walking.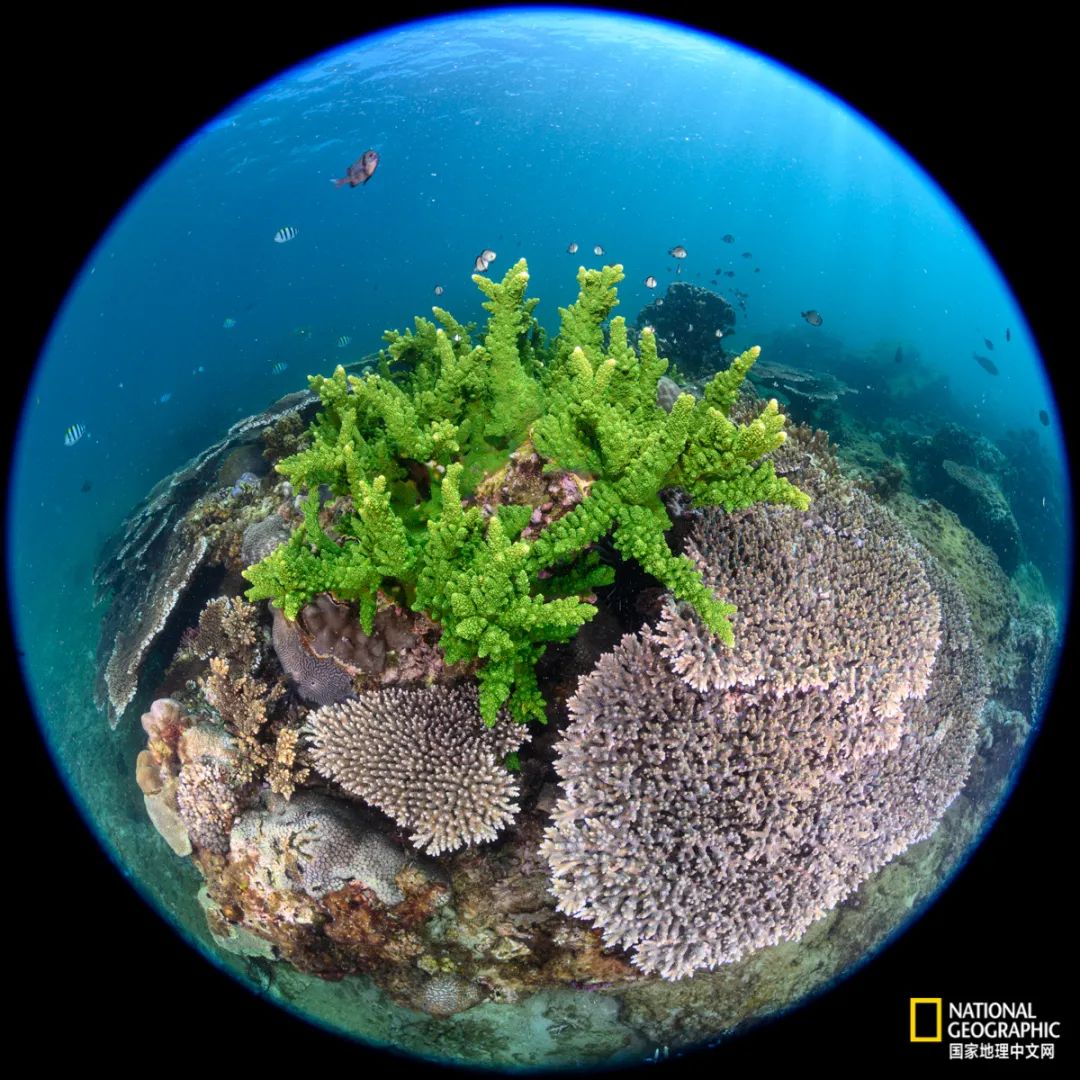 For the preservation of coral reef ecology, various artificial fish reefs are being built all over the world. For example, Mexico has a famous underwater sculpture museum. The materials for constructing fish reefs have been strictly selected and the pH is very suitable for the growth of corals.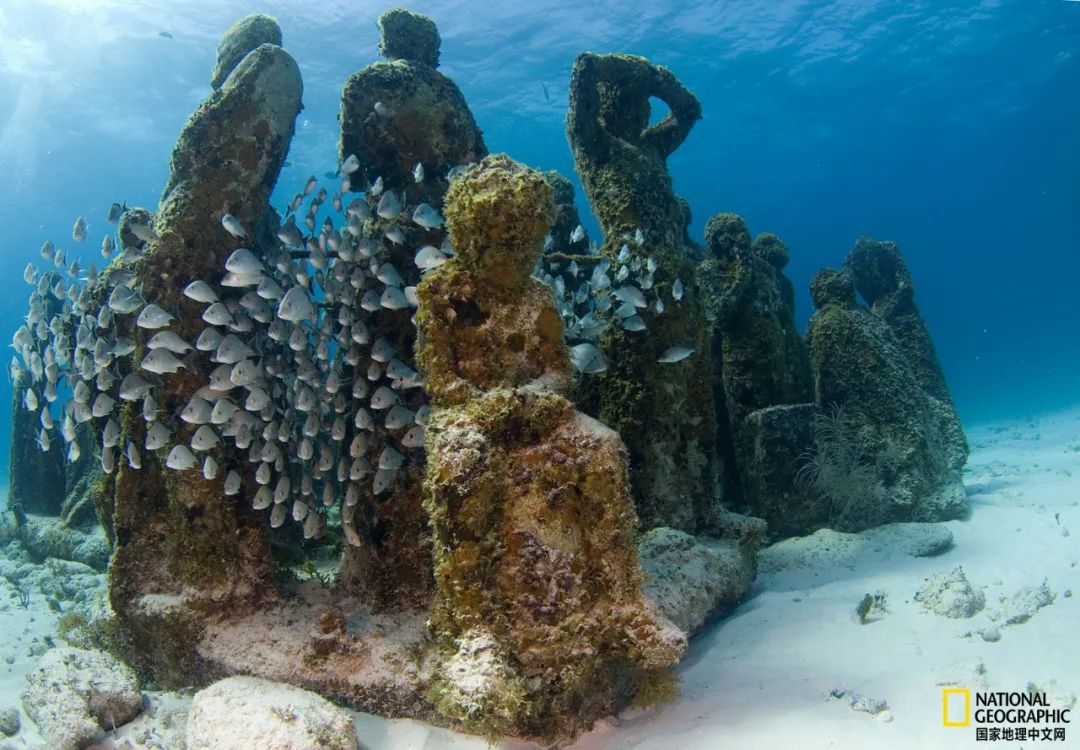 Located in Cancun, Mexico, the world's largest underwater sculpture museum, there is no wall, no roof, as many as 400 sculpture exhibits scattered on this sea floor. Photograph of this picture: LUIS JAVIER SANDOVAL, VWPICS/REDUX
Nowadays, more and more artificial reefs of this kind are being built in China, such as the "Buddha Kingdom" on the island of Boundary Island . These statues with different postures that sink into the sea have become the "Garden of Eden" where fish and clams grow and multiply. Some corals have also begun to grow quietly on the statues. Under the warm sunshine of the shallow sea, they have a sacred taste.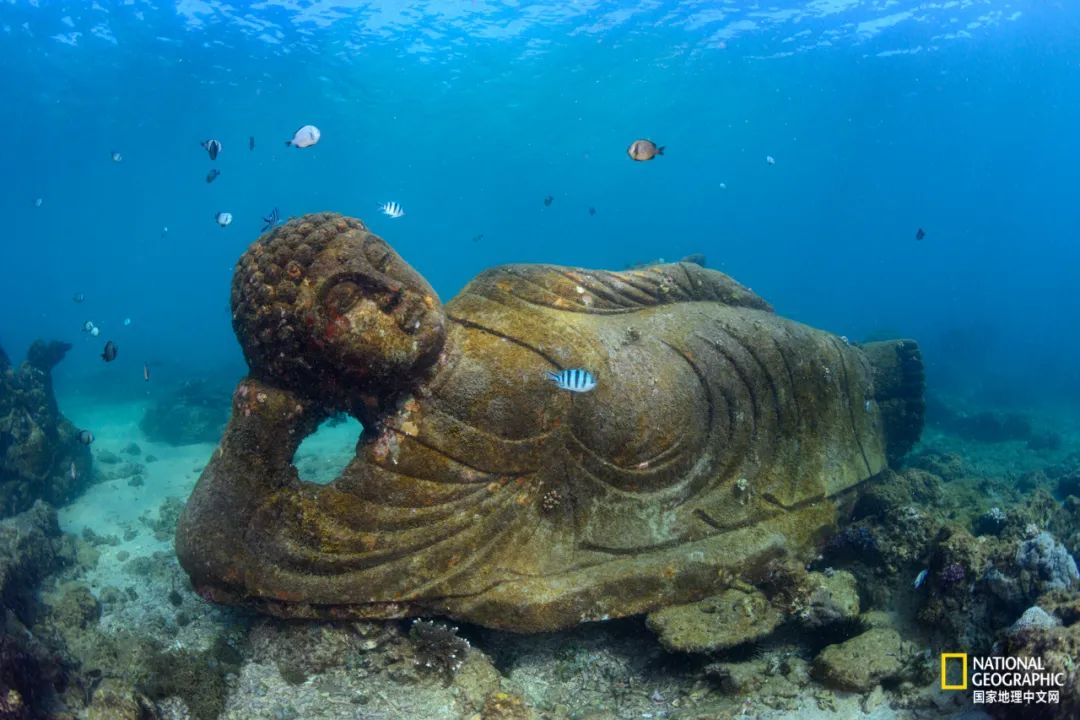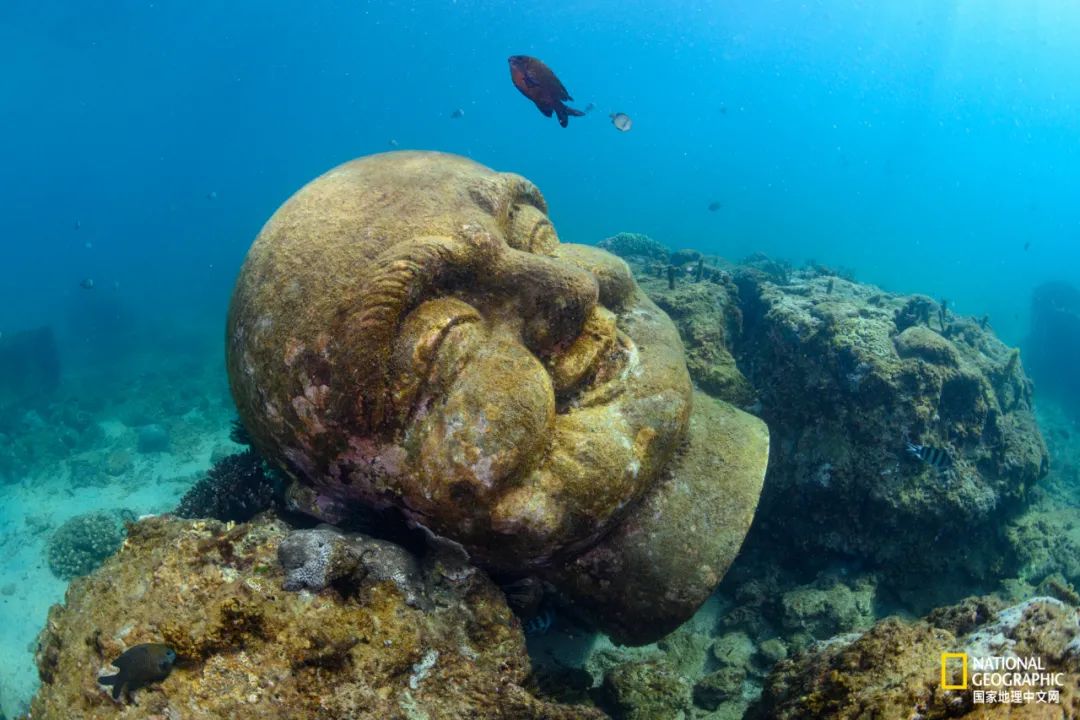 Shipwreck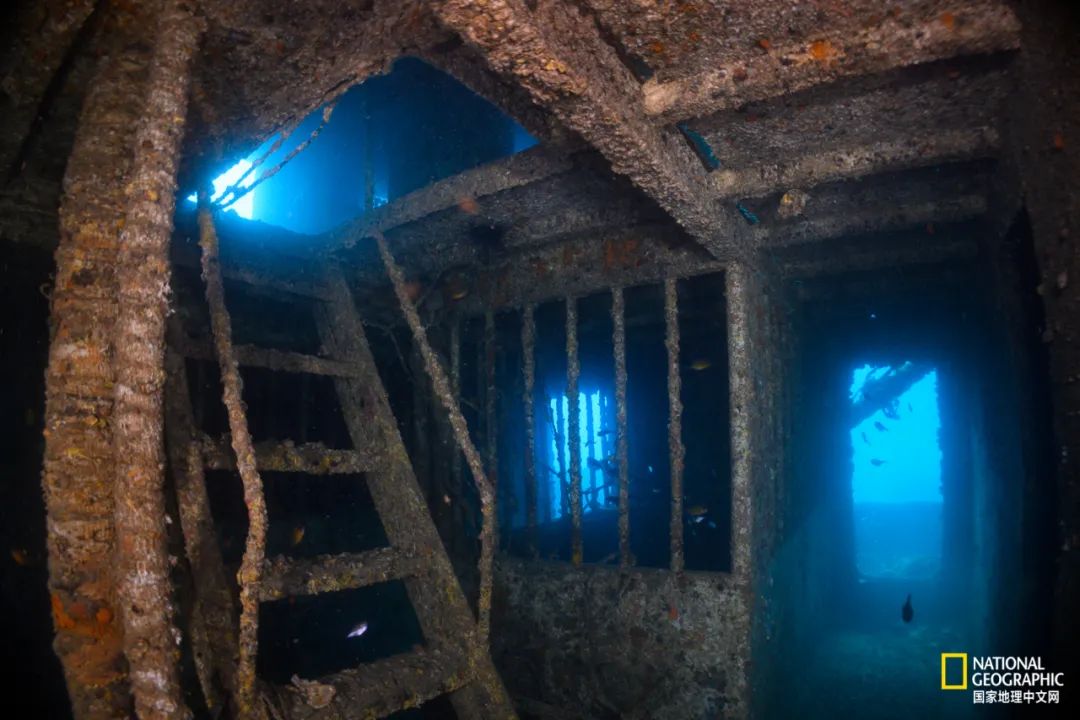 Every big ship that rides the wind and waves has its own unique past. When it ends its life course and silently sinks to the bottom of the sea with a dusty history, it will inadvertently bloom and rebirth with a new attitude.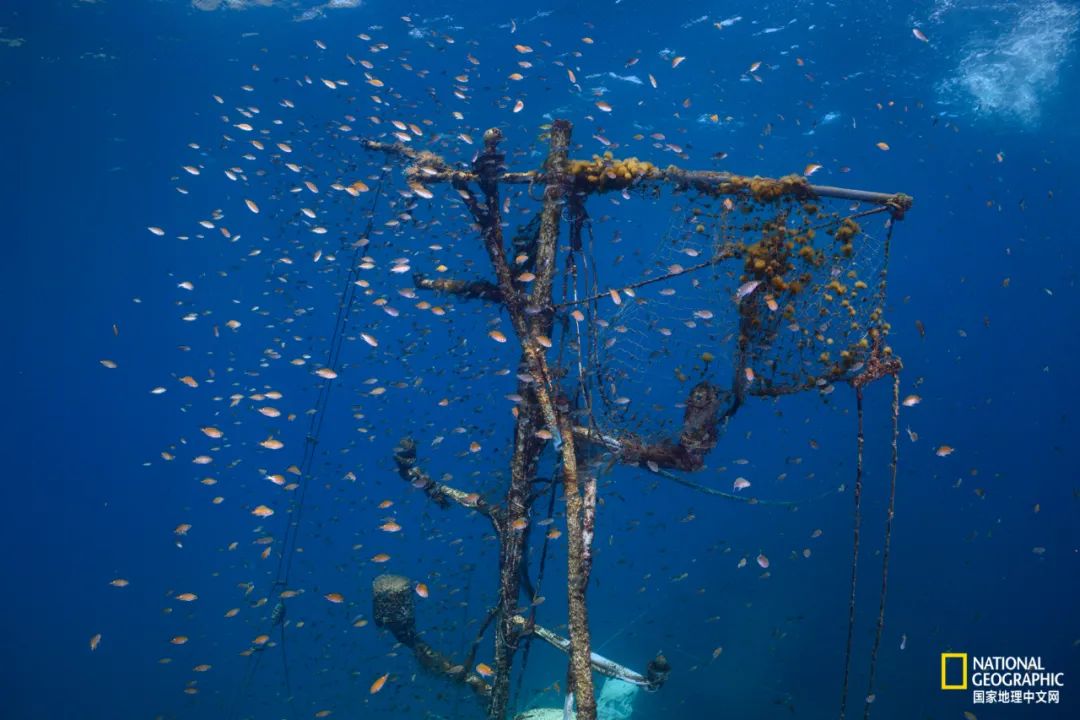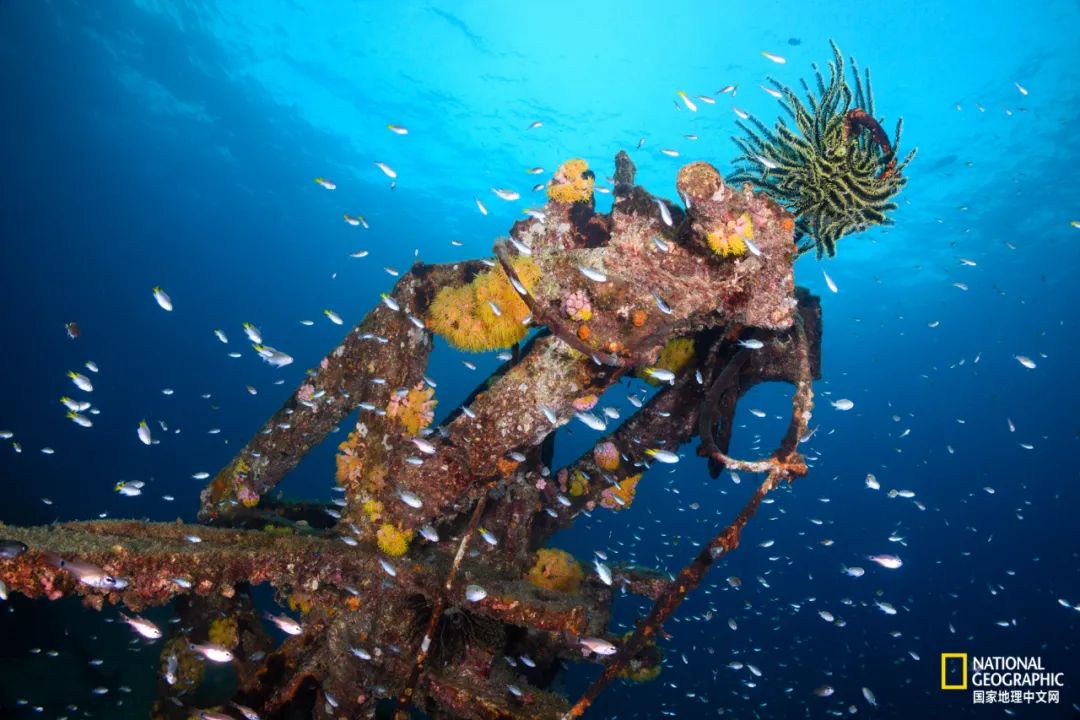 Ships are no longer a tool for humans to challenge nature. Those withered steel have become the cornerstones for the growth of all things. Corals and sea chrysanthemums bloom on the shipwreck bones, and schools of fish shuttle in the cabin. This is a symbol of the ocean accepting it and returning to calm. One ship, one world-turned into a home for countless marine creatures to survive, perhaps its best destination.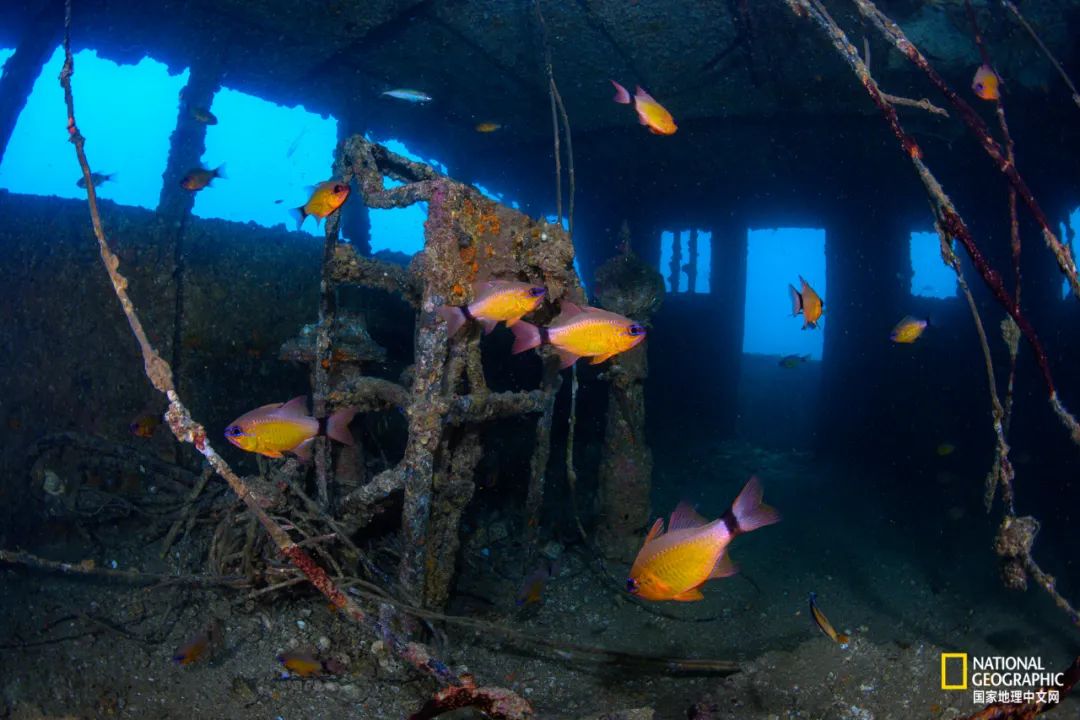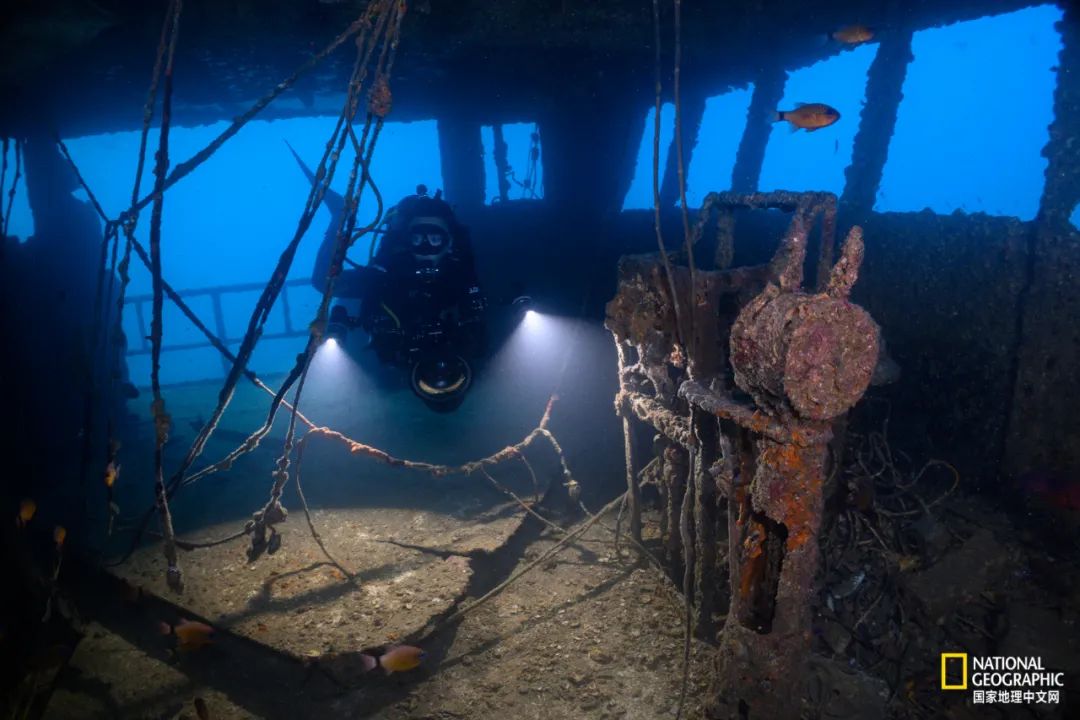 There are several different shipwrecks on Fenjiezhou Island, and the favorite of freedivers is this light trap squid boat, which has only recently sunk on the seabed with a maximum depth of only 10 meters. Because the sinking time is not long, the coral cover on the hull is still very small, only some sea anemones, but it has become a home for all kinds of marine life, living in different cabins, different residents, in order.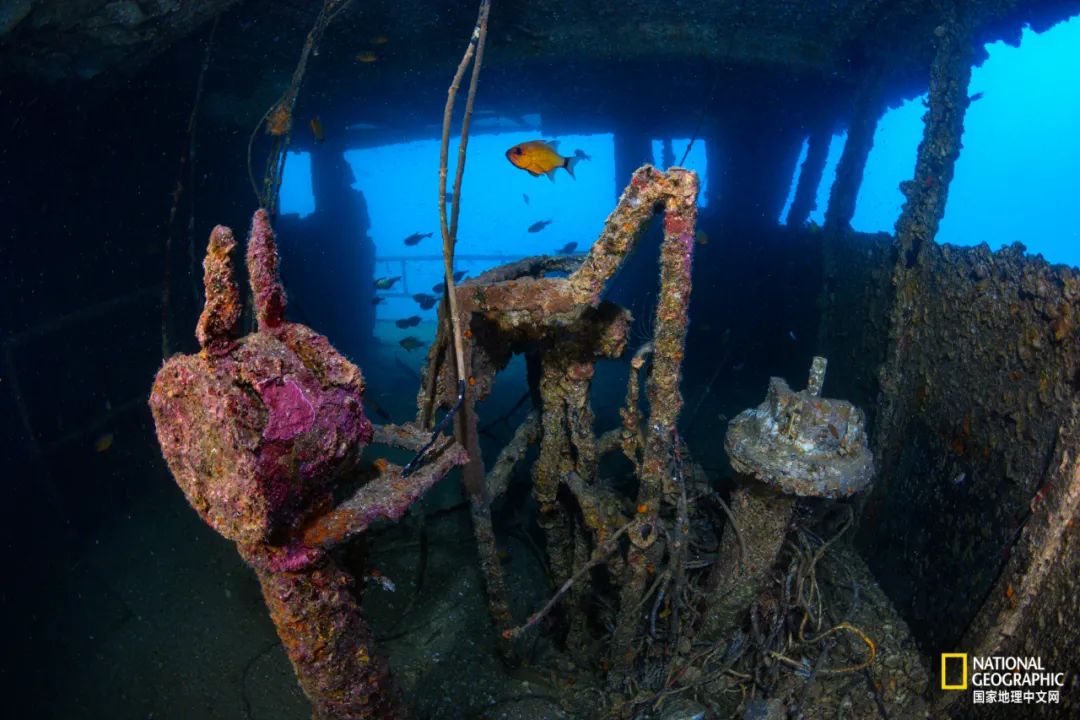 What's interesting is that this fishing boat that used to fish for squid is now sitting on the bottom of the sea. Thousands of raccoon squids are floating above the mast. The flying lionfish guards the rudder disc. It is really magical......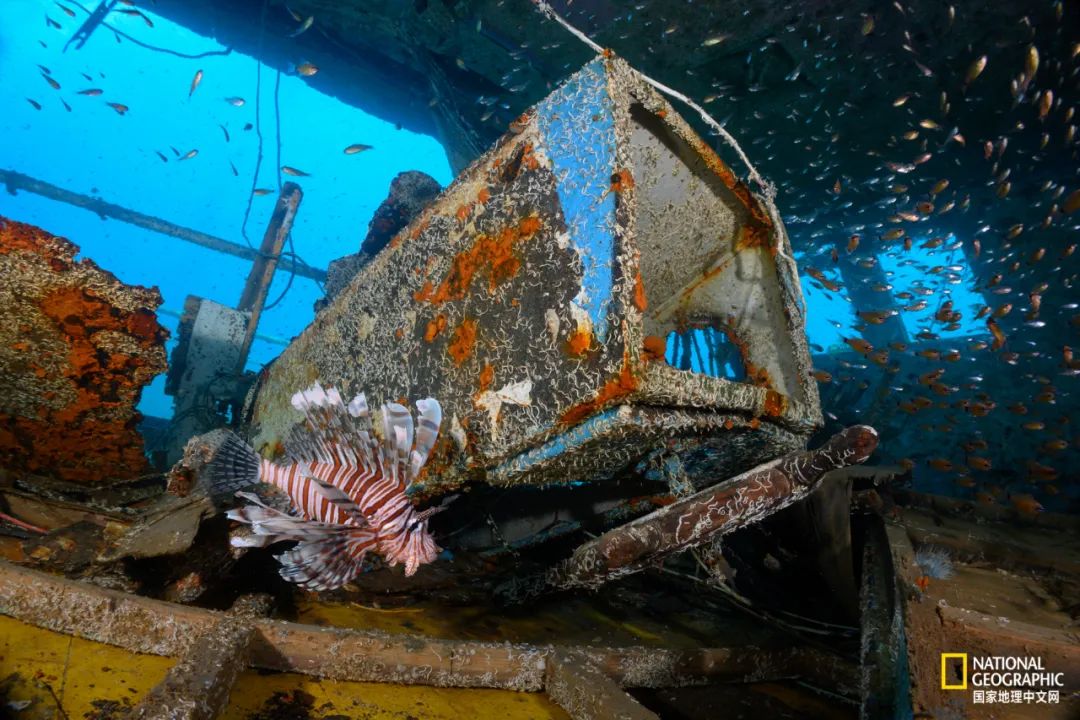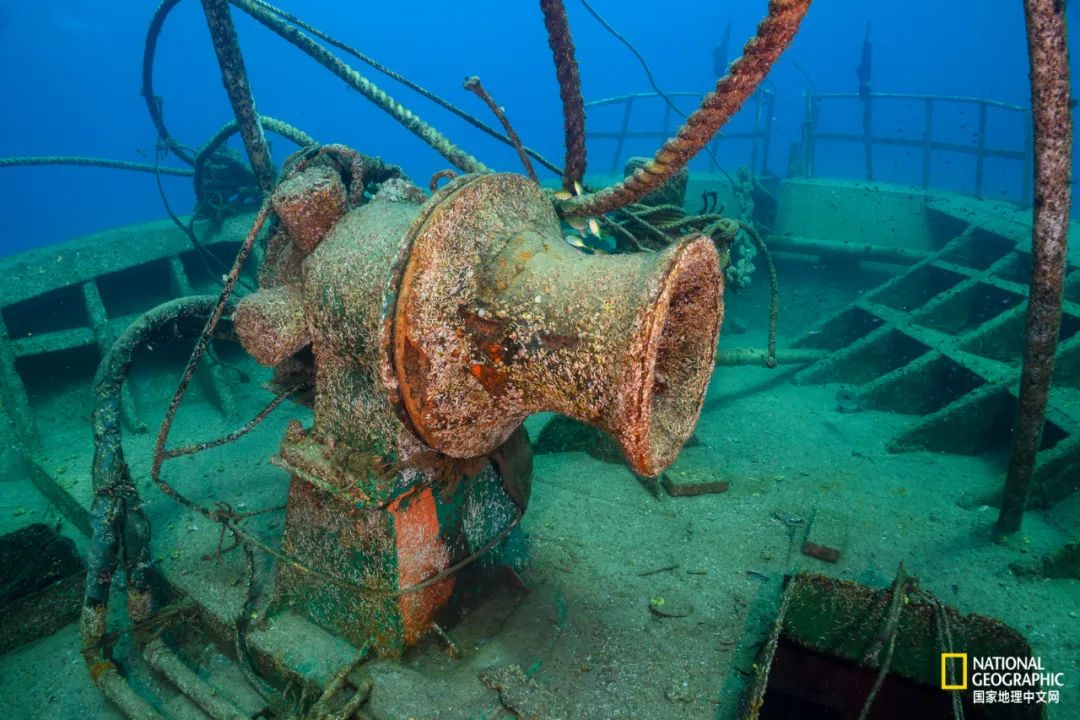 Another shipwreck on Fenjiezhou Island is a larger cargo ship with a huge shelf dumped next to it. This ship has sunk for a long time, so the surrounding biological populations are more abundant. There are hundreds of ships I have dived. One of the sunken ships can be considered a very good one.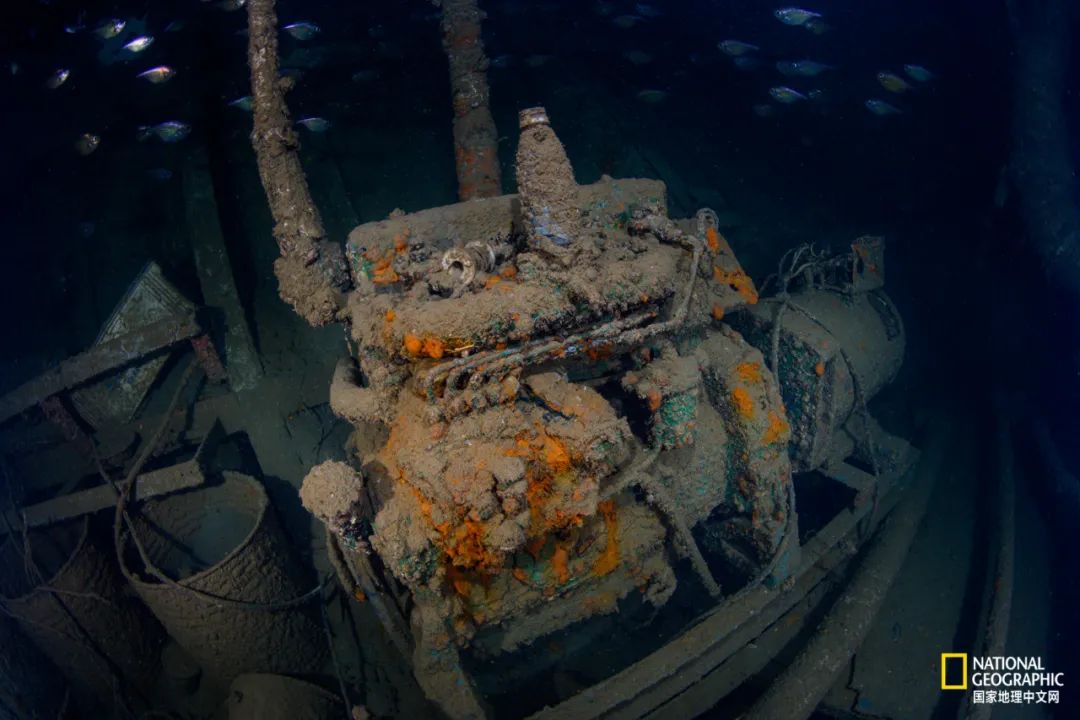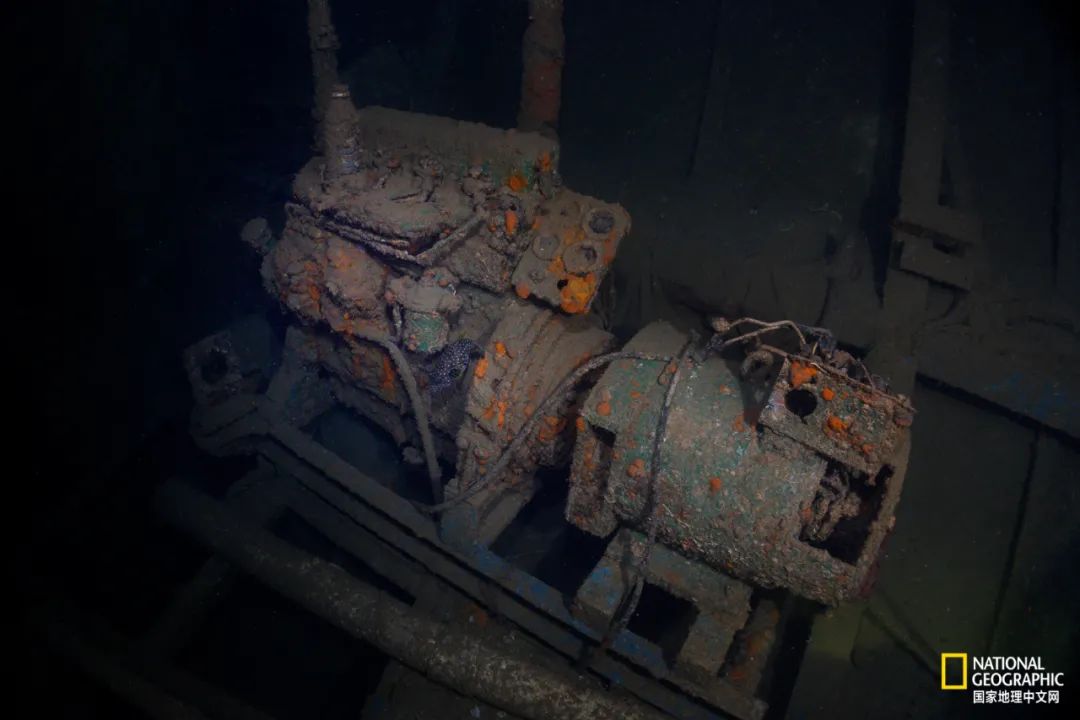 The maximum depth of this dive was about 15 meters and the dive time was 40 minutes. I entered from the deck entrance and started to explore. The space inside the ship was large, and the cabin was full of monofin and glass fish; I came along the spacious central corridor On the second floor, I took many satisfactory photos; I returned to the open water from the side door and found a walking east star spot in the corridor.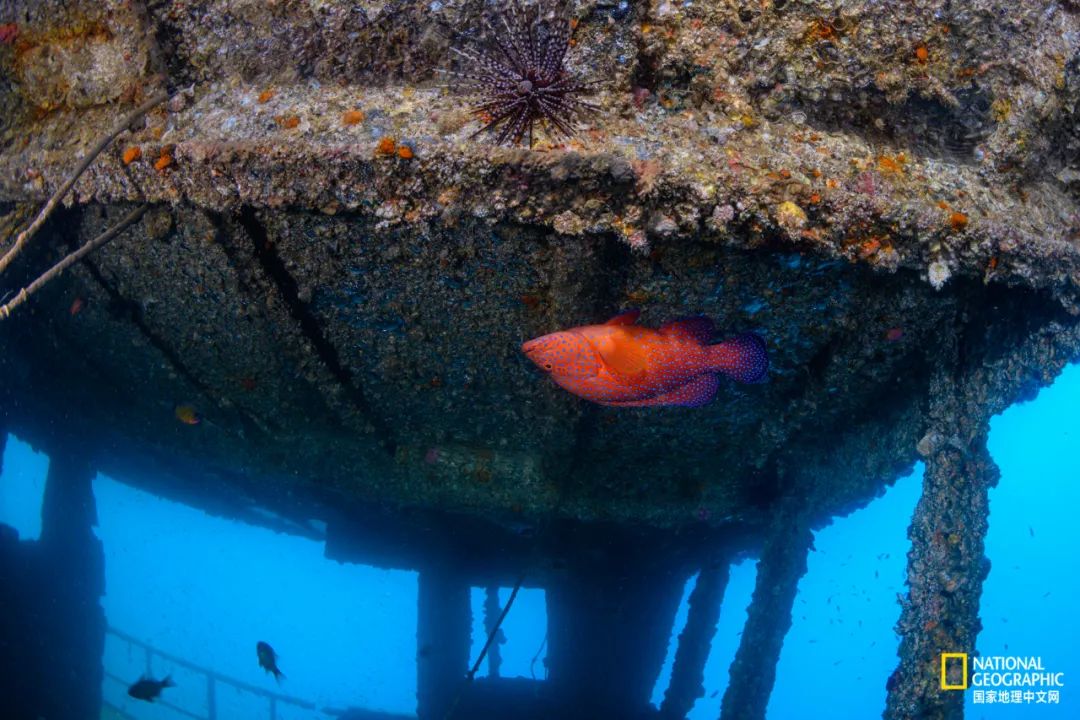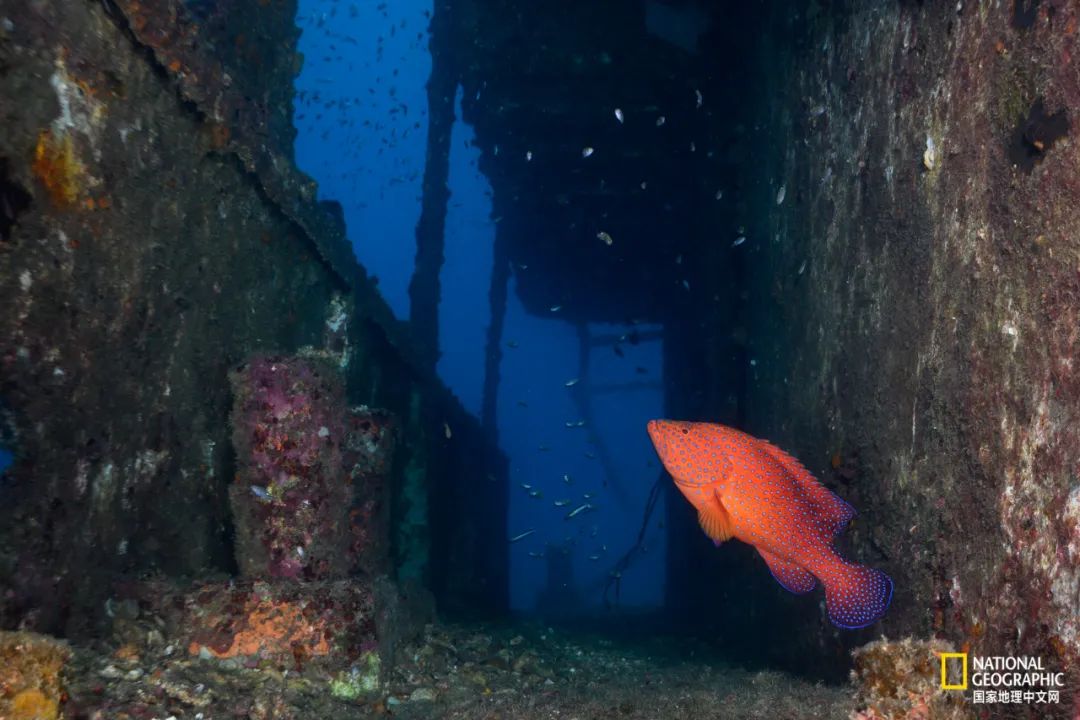 I recalled the tragic scene of accompany my friends in Sanya to experience the "corpses all over the wild" of submerged corals; and through the efforts of local scenic spots and scientific research workers, the coral restoration here has achieved amazing results.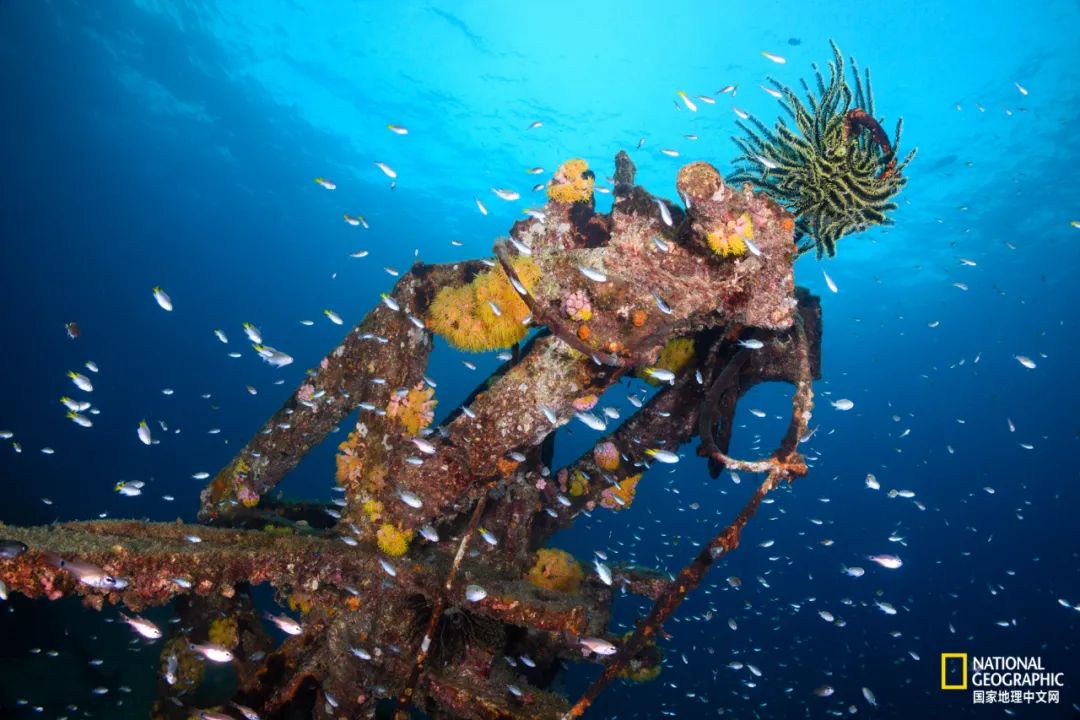 I hope that more people can cherish these hard-won beauty, starting with some small things and details, such as not kicking and bumping when diving; refusing to use sunscreen when diving (oxybenzone in it can cause fatal damage to corals) ; Use plastic products as little as possible in daily life . The British BBC television station reported that due to climate warming, more than half of the world's corals have died due to bleaching; most of the corals may be extinct in 2050.
Maybe you are a responsible little behavior,
You can avoid all of this.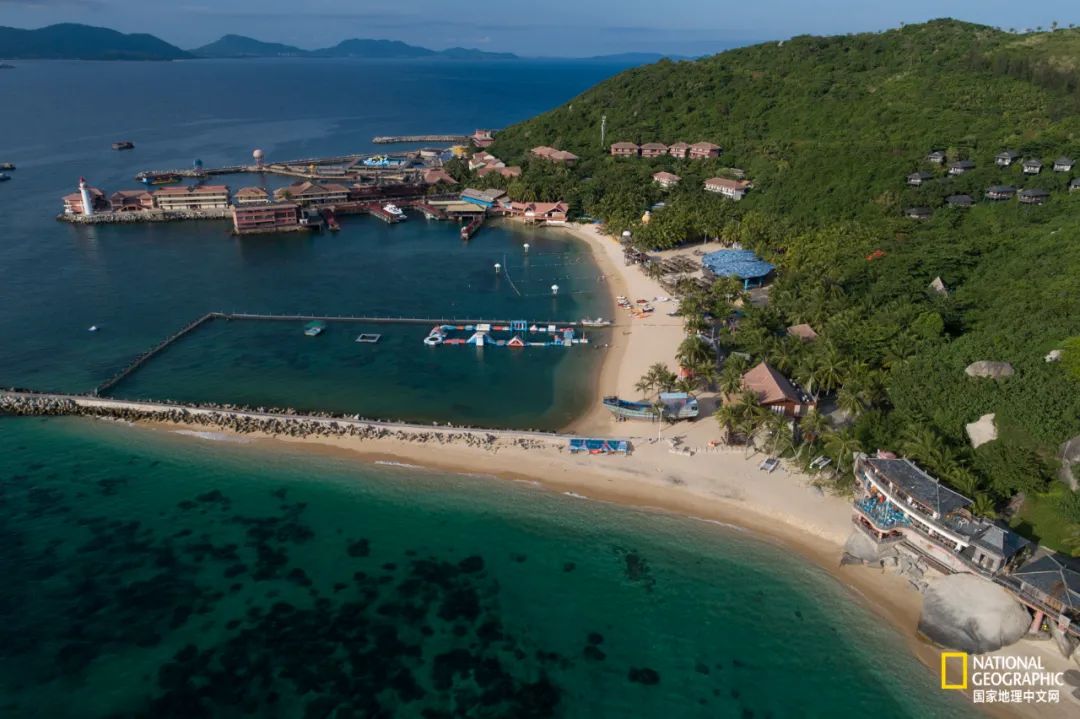 When I first came here to dive in 2001, as a child, there were a lot of colorful corals and colorful fishes here; now, I never expected that Dijiezhou Island is still the same as before, and the diving environment here is far better than I thought. It's good- although I have thought for many years that these scenes should only exist in memories.