Now buy a pair of big-name shoes    Even the soles have a chain of contempt    Do you choose to post or not to post?    It has been rainin...
Now buy a pair of big-name shoes
  Even the soles have a chain of contempt
  Do you choose to post or not to post?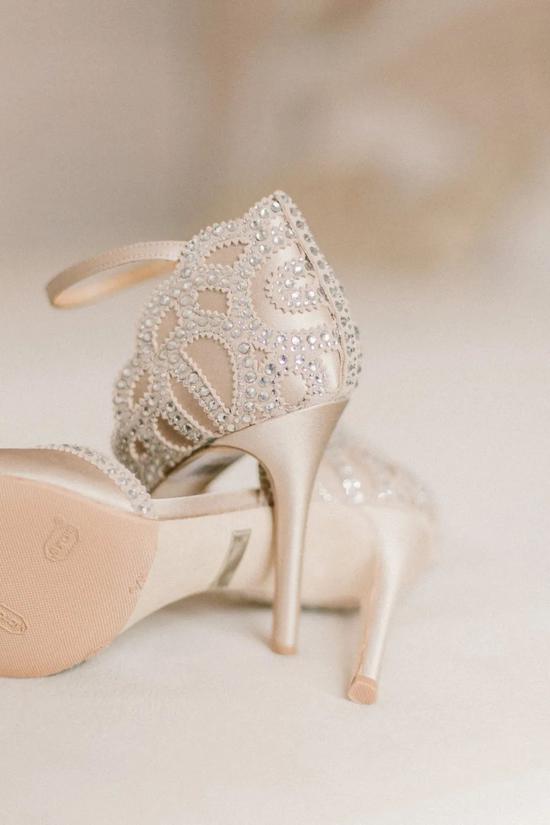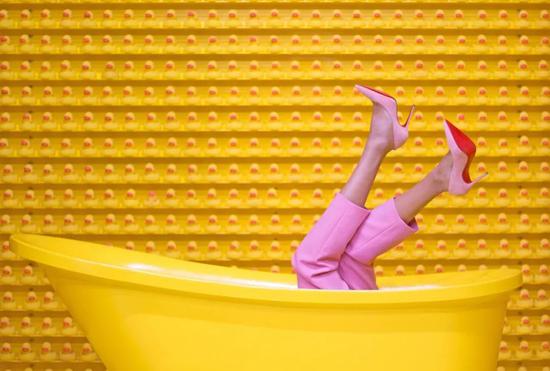 It has been raining in Shanghai in the past few days, and many people have begun to chant again: "The newly bought leather shoes have no bottom, so they will be scrapped again!"
  Last year's hit "Only Thirty", Sea King Liang Zhengxian had a vicious eye, and at a glance Wang Manni, who glued the Roger Viver heels on her feet, was "not a woman in this cabin."
  Although the plot here is to illustrate Wang Manni's love for expensive shoes, as a girl who almost slipped on the smooth tiled floor of Hang Lung Plaza wearing leather shoes with no bottom, I simply raised my hands in agreement with Wang Manni. the behavior of.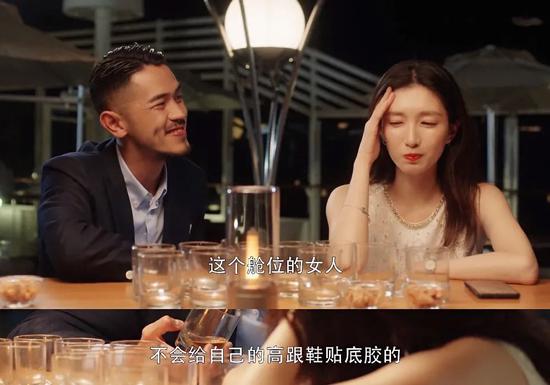 Especially in the weather like Shanghai in recent days, the sun was shining on the way to work in the morning, and heavy rain was covered with dark clouds in the afternoon, and the leather soles would be deformed if they were worn several times if they stepped on the wet ground and commuted home from the company.
  Xiaohongshu once circulated the saying that "the one who dares not to stick to the sole is a real lady", and argues with another saying that "the sole can be used to make the shoes serve you better".
  "Should we stick the soles of big-name shoes" has become an inescapable topic in contemporary women's lives.
  01
  Good leather shoes,
  Why do you want to paste the bottom?
  To judge whether a pair of shoes is high-end or cheap, the most direct way is to turn it over to see if its sole is genuine leather.
  For example, Christian Louboutin, Roger Viver, John Lobb, Berluti and many other big names that are famous for their shoes, except for shoes of special materials, are basically leather soles.
  Whether high-heeled shoes or formal shoes, shoes with leather inside and out represent expensive, comfortable, handmade, and naturally expensive.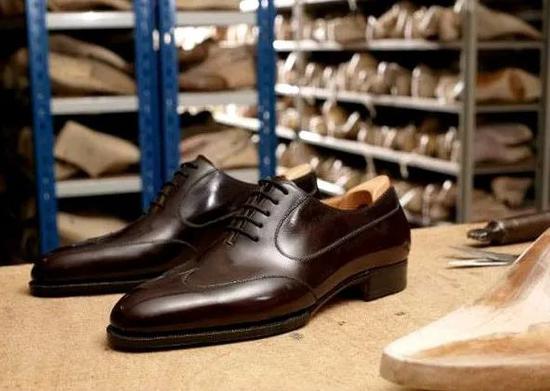 In addition to being expensive, leather soles also have two major advantages.
  One is to make the shoes more breathable when worn, and the other is that the leather is extensible and elastic, which can better fit the wearer's foot shape and make the foot feel more comfortable.
  But leather soles also have its biggest disadvantage: they are not wear-resistant.
  Walking through the uneven gravel road, the sole is likely to be scratched, and there are even sharper pebbles directly embedded in the sole.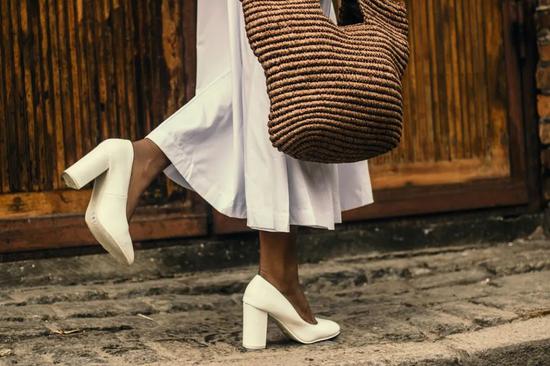 When it rains or snows, if you step on the water, the toes of the pointed-toed shoes will immediately turn up. If you don't deal with it in time, the entire pair of heels will be deformed, and even more serious will be glued.
  The leather sole has no lines. It is a potential safety hazard when walking in a tiled airport or office building.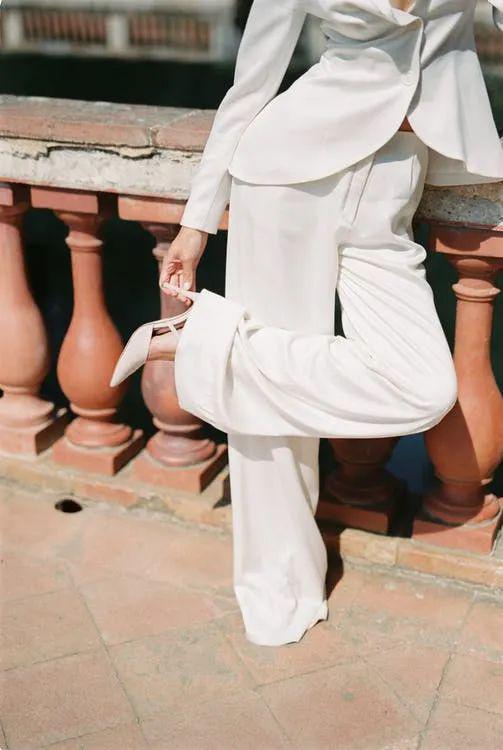 But since the shoes are designed to be sold, they are meant to be worn, so almost all shoemakers all over the world have launched the service of attaching rubber soles to leather shoes.
  Because the rubber sole has a thickness of about 1-2 mm, it is necessary to slightly grind off a layer of the original sole. After cleaning to remove the excess dust, glue the cut sole sticker , and then finely polish the side of the shoe to make it Fits more naturally.
  As far as Mr. Bund's own wearing experience is concerned, the slip resistance of the single shoes on the soles has risen linearly, and there is no need to worry about the soles of the feet slipping when running to catch a plane. A little rain will no longer feel distressed about the sole deformation.
  And as long as you choose a reliable shoe store and a well-skilled master, it does not affect the beauty of wearing.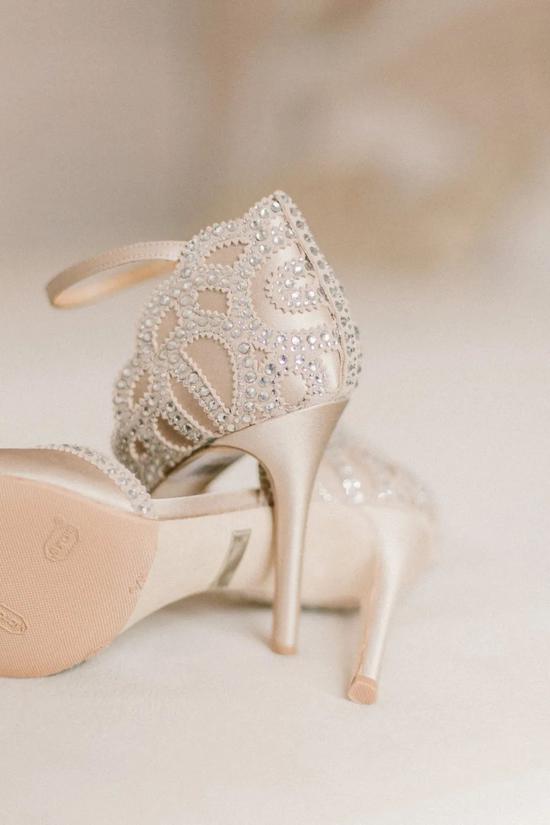 Leather shoes sticking to the soles are not just the way ordinary people wear shoes with "diligence and frugality."
  When former US President Barack Obama was photographed with his feet cocked in his office, some people discovered that his leather shoes were not only affixed to the soles, but also had holes in them because of wearing them for too long.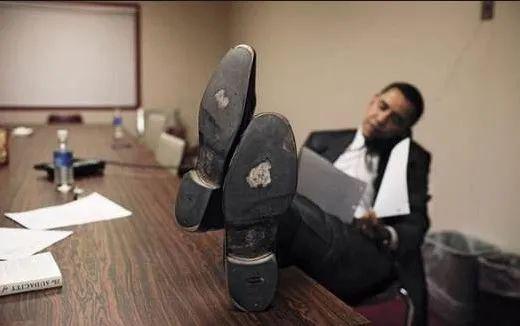 The second lady of the Hilton family, Nicky Hilton, was also found wearing high heels with pasted bottoms in a street photo taken last year.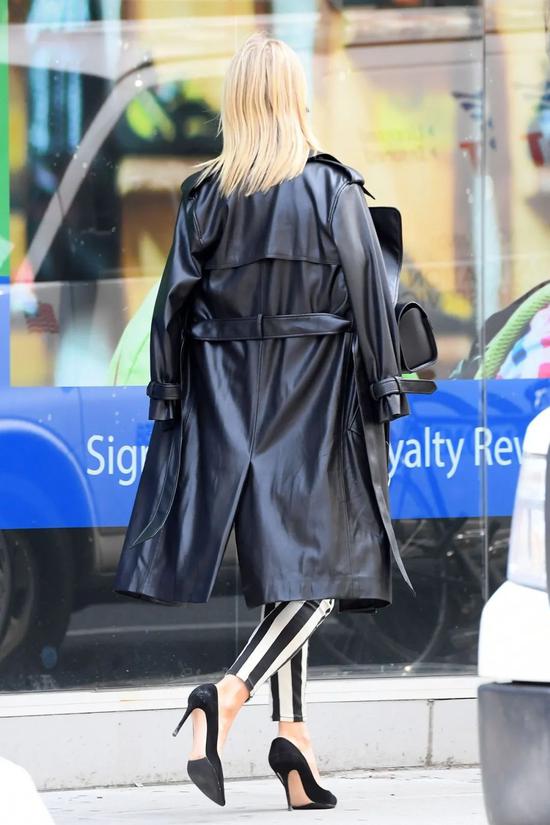 It seems that putting on shoe soles is not a matter of price reduction, but it depends on the demand for wearing shoes.
  02
  Do it yourself,
  Or give it to someone else?
  There are many ways to attach leather shoes, and it is also an invisible "chain of contempt."
  The most "civilian" choice is to buy 3M transparent anti-skid stickers and DIY at home. The advantage of this method is that it is cheap, but the disadvantage is that it is a test of hands-on ability.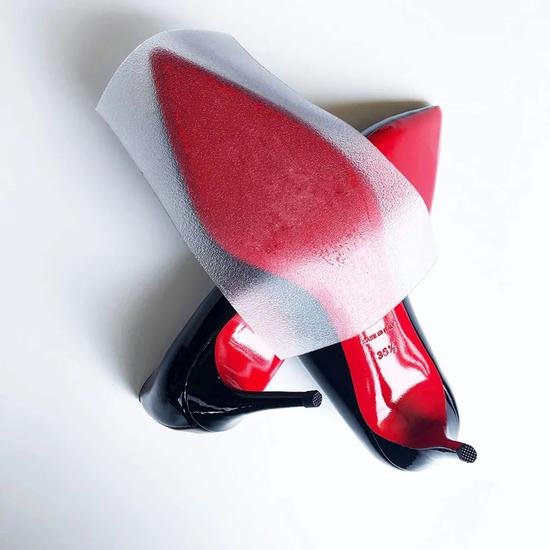 Many ingenious people seem to stick well, but there are also many people who share their own "rollover" experience. Due to their inadequate technology, the non-slip stickers do not fit tightly, and tearing off after entering the water will make the sole of the shoe moldy.
  Wang Manni in " Thirty Only" used this kind of post method , and there was a hint of roughness, and the screenwriter was really meticulous.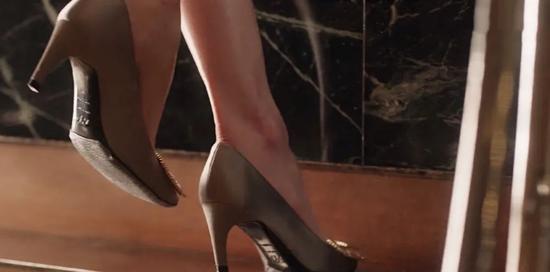 There are also people who are big-hearted and want to be cheap. They spend a dozen dollars in a street shop and just stick them. The result is that after wearing them for a period of time, they start to "open their mouths" from the toes of the shoes, which will damage the original soles.
  More people will choose some shoe maintenance shops that charge around 100 yuan.
  Compared with a pair of big-name shoes that cost 5,000 to 6,000 yuan, many people buy shoes that cost 1,000 to 2,000 yuan. In order to wear them longer, they will also add a sole to the store.
  For this type of shop, you can choose the fore palm and the back palm when posting. The craftsmanship is much more refined than that of the street shops. The brand of Vibram, an Italian sole sticker, is also very popular.
  The master will choose a similar sole according to the original color of your shoe sole to maximize the beauty.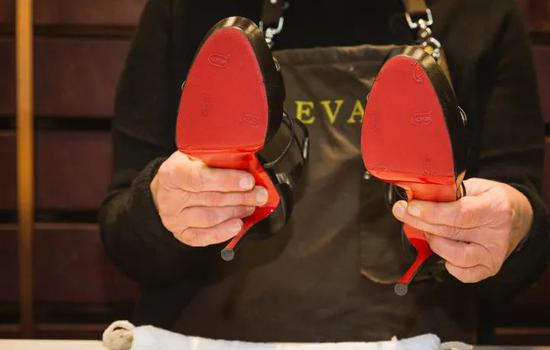 Many luxury brands known for their shoes, such as Gucci and Christian Louboutin, will have the corresponding bottoming service, but the price is not cheap. It is the choice of real ladies.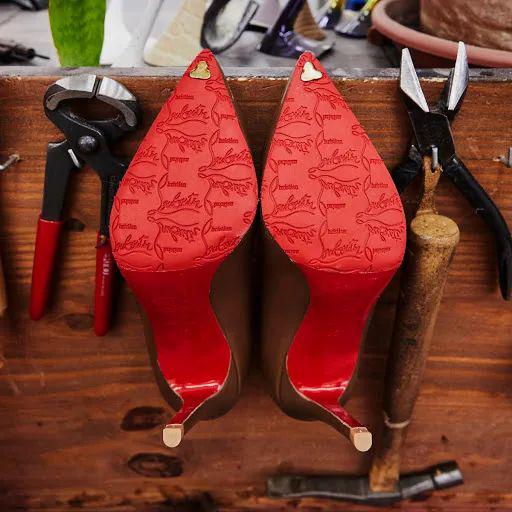 03
  Not stick to the bottom,
  Depends on how you wear shoes
  As to whether or not to post the bottom line, there are different reasons for "posting" and "non-posting".
  "Fu Tie Pai" are often loyal supporters of the soft feel of leather shoes, proud of inadvertently revealing the soles of the leather shoes that are worn to the gray and black mottled.
  People of this group believe that shoes are worn under the feet and are consumables. No matter how carefully maintained, they will one day be worn out and thrown away. Moreover, the breathable and soft foot feel of leather soles is unmatched by rubber soles.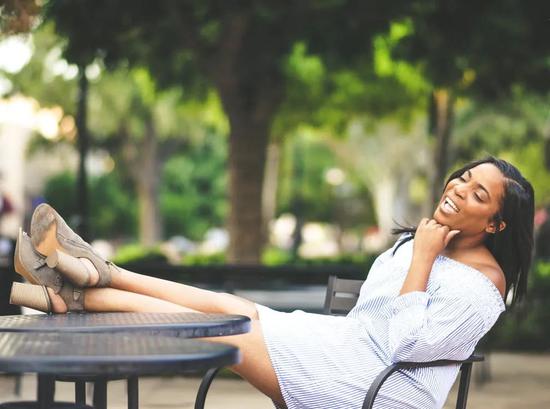 "Tie Pai" pays more attention to the practicality of shoes, and feels that a pair of comfortable shoes should serve the feet better and should try their best to take care of them and make them last longer.
  The Bund, who cherishes things and is afraid of wrestling, belongs to the "sticking school". For this reason, he also consulted an old shoemaker about sticking soles.
  His suggestion is: first make the most of the advantages of leather soles that are breathable and fit the foot shape, wear new shoes for as long as possible without stepping on the water, let the shoes and feet become familiar and familiar, and then stick the soles.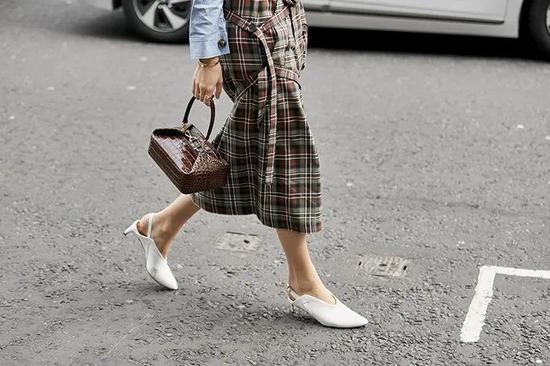 If the sole itself is relatively fragile lambskin, it is still recommended to buy it and stick it, do not wait to wear it out. The cowhide sole is relatively strong, but because there are no lines, it is really easy to slip.
  If you really feel awkward to wear, you can also use several pairs of the same type of shoes to wear them, and let them "take turns to rest" to extend the life of each pair of shoes.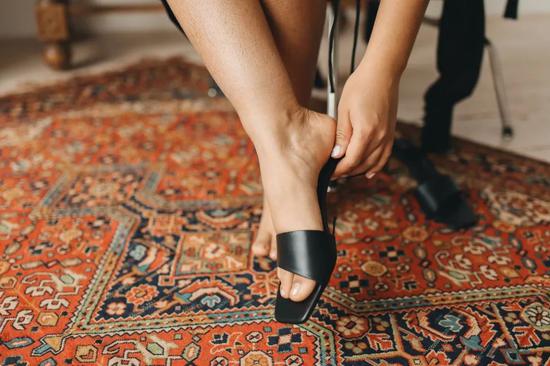 "Paste the soles of shoes" has nothing to do with rich women or civilians. It is a more practical way to decide whether to stick according to each person's different dressing habits.
  Discussion today:
  What do you think about sticking soles?
  Will I put the soles on the shoes as soon as I buy expensive shoes?
  Welcome to discuss and exchange in the message.