Original title: Finance and Economics: When does the "roller coaster" brake?  The Financial Commission named "Bitcoin"...
Original title: Finance and Economics: When does the "roller coaster" brake? The Financial Commission named "Bitcoin" for the first time
  In the past few days, the large fluctuations in the price of Bitcoin have continued, and no one knows when this "roller coaster" will reach the end.
  It fell below the 30,000 U.S. dollar mark, rose to around 40,000 U.S. dollars, dropped to 31,000 U.S. dollars, and then recovered the 34,000 U.S. dollar mark, and then "crashed" again... The recent Bitcoin trend affected market nerves. Bitcoin also soared to around 65,000 US dollars at one time.
  At the same time, the price trends of other virtual currencies are not much better. Ether, Dogecoin, etc. also fell more than 50% this month. In addition, some investors participated in the high-leverage trading of the currency circle, and the losses caused by liquidation were considerable, and the currency circle was all over the world for a while.
  After the relevant associations jointly issued an announcement reminding "Prevent the risk of virtual currency trading speculation", the Financial Committee has decisively spoken out a few days ago!
  On May 21, the Financial Stability and Development Committee of the State Council held its 51st meeting. The meeting clearly proposed to crack down on Bitcoin mining and trading!
  This is the first time that the Financial Commission has bluntly "attacked" the public announcement of Bitcoin, with a clear and powerful attitude. Many people are concerned that this time the Financial Commission has included Bitcoin mining in the scope of its crackdown. It can be said that the fence has been tightened from the source.
  Bitcoin is a virtual commodity, what does it have to do with mining?
  In fact, Bitcoin needs to be obtained through computer calculations based on algorithms, commonly known as "mining." The first Bitcoin was born in early 2009. At first, the "dazzling skills" of computer experts gradually evolved into a global "mining wave".
  As Bitcoin is digging less and less, labor is gradually unable to keep up, and "mining machines" specially used to mine Bitcoin have appeared on the market. Some people even smelled "business opportunities" and purchased "mining machines" on a large scale to form a "mining farm", "digging" bitcoin day and night, and gradually forming an industrial chain of mining, trading, project financing, etc...
  Mr. Wu entered the currency circle very early, and in 2017, he invested and built a "mine" in Sichuan. During the "peak" period, in a ravine in Sichuan, his "mine" had more than 500 "mining machines" operating continuously for 24 hours a day, striving to dig out coins as soon as possible and pay back as soon as possible.
  However, before relatives and friends hadn't figured out what the "mine" was dug out, Mr. Wu rushed to sell the "mine" at the end of 2017.
  Because just that year, seven departments including the People's Bank of China stopped all kinds of token issuance financing, and the relevant regulatory authorities guided local governments to clean up and rectify Bitcoin and other virtual currency trading venues and initial token issuance financing (ICO) activities. This also poured cold water on the high investment enthusiasm of our country's "miners".
  As of July 2018, my country's virtual currency trading platforms and ICO trading platforms have basically achieved risk-free exits, and the global share of bitcoin transactions in RMB has fallen to less than 1%.
  Mr. Wu left early, but there are still many people in the currency circle in the "mining" field who are still waiting to see. Even if it is more difficult to operate a "mining farm", it will face higher capital investment and a longer return period.
  Mining computers are generally more powerful and need to consume a lot of electricity. The huge electricity bills have forced the "miners" to move the "mines" to relatively low-cost and abundant power resources in Sichuan, Inner Mongolia, Xinjiang and other places.
  However, the high energy consumption of mining has made more and more local governments "unwelcome" virtual currency "mines" such as Bitcoin. Since the beginning of this year, Inner Mongolia and other places have successively issued documents to comprehensively clean up and shut down virtual currency mining projects.
  "Last month there were'miners' around who said they wanted to continue to expand their territory. In the past two days, they have considered shutting down the'mines' or moving overseas." Mr. Wu said.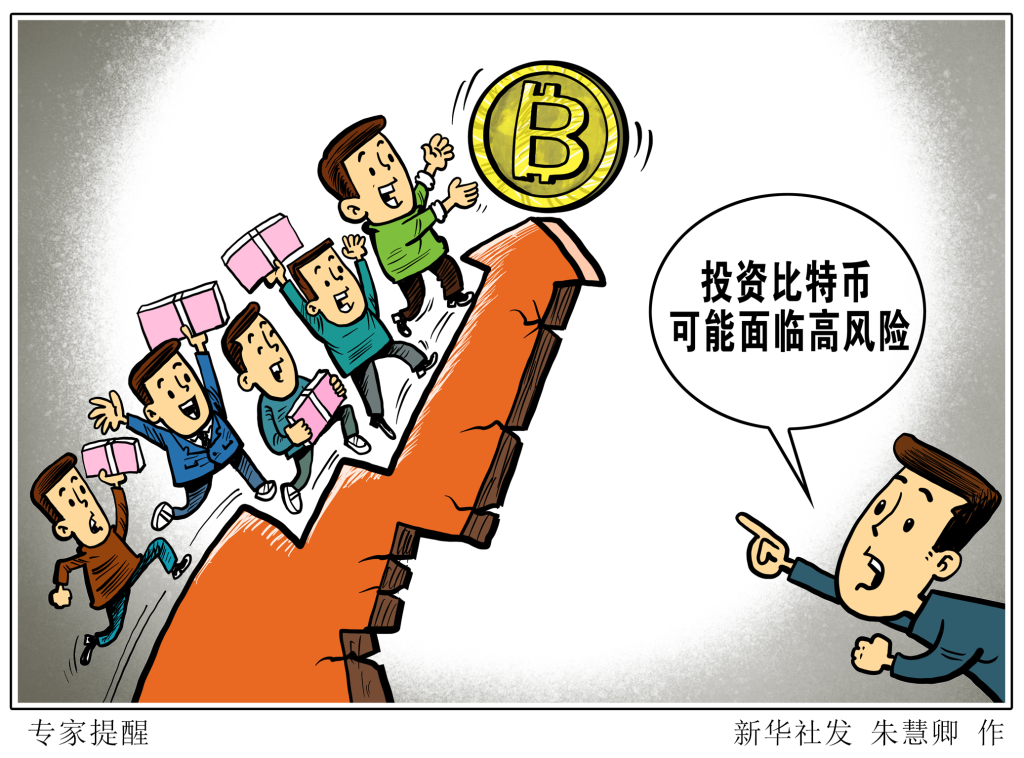 Virtual currency is by no means an investment product with "one capital with great profits", and the high risks behind it must not be ignored. Virtual currency trading hype activities are often accompanied by false asset risks, business failure risks, investment hype risks... Some overseas virtual currency trading platforms encourage investors to participate in high-leverage transactions, manipulate the market in secret, make false transactions, and make investors' asset rights and interests. It is difficult to guarantee.
  From warning the risks of trading and speculation, to clearly cracking down on related behaviors; from closing domestic trading platforms to cutting off recharge trading channels...The regulatory attitude towards virtual currencies such as Bitcoin has become clearer, and the situation of strict management has become increasingly clear.
  Supervision has repeatedly made clear statements and fully carried out supervision reminders and risk warnings. Investors should not turn a blind eye. In the face of huge profits, we must maintain sufficient rationality and "brake the brakes" in time. (Reporter Wu Yu)