From 0.5 dollar per catty to 108 Dollar per catty 12 kinds of dog food great Hengping | Huangjia Laboratory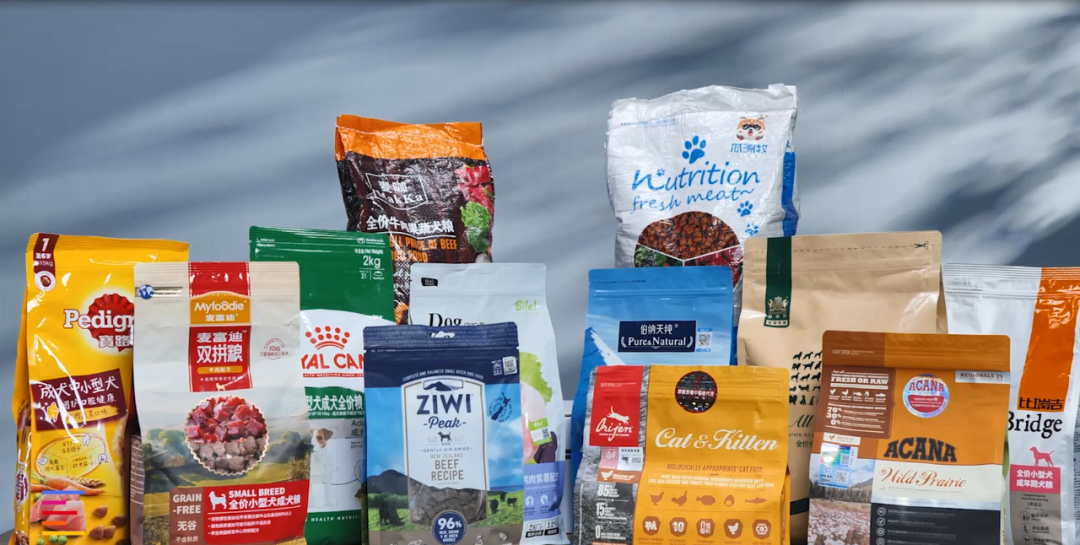 By the way, today is a day of high surplus of dog food. Any opening of the circle of friends is the world's full of malice towards single dogs. But today is a serious dog food evaluation, and the target is a real dog (no curse).
In terms of evaluation, the Huangjia evaluation is still very serious. This episode is guaranteed to be more in-depth than the cat food episode. As in the past, we tried to contact some practitioners, but it may be because of interest. Most of the answers given by the practitioners are somewhat ambiguous. Therefore, most of our views this time are based on it-"Dog and Cat Nutrition" "Need" and relevant standards and papers at home and abroad. Of course, all objective tests are still conducted by cooperative third-party laboratories.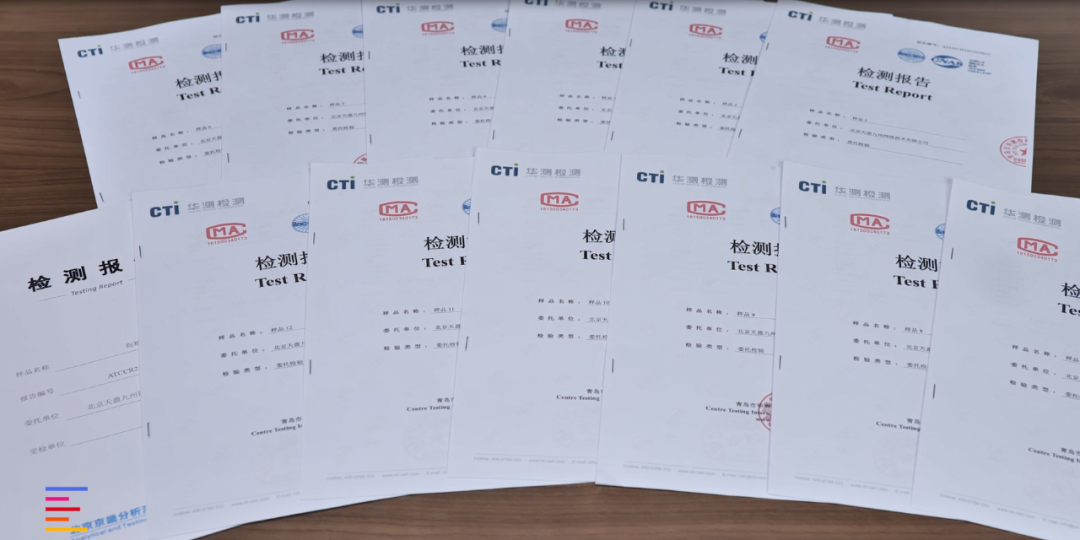 According to netizens' voting rankings and e-commerce sales data, 12 dog foods were purchased. If there is a product you are using, please leave us a message, if not, don't worry! Our small program will be ready immediately. You can leave the products you want us to test in the comment area. In the future, we will try our best to test all the cat and dog foods of mainstream brands on the market. Let's take a look at what it is today. The brand is still swimming naked.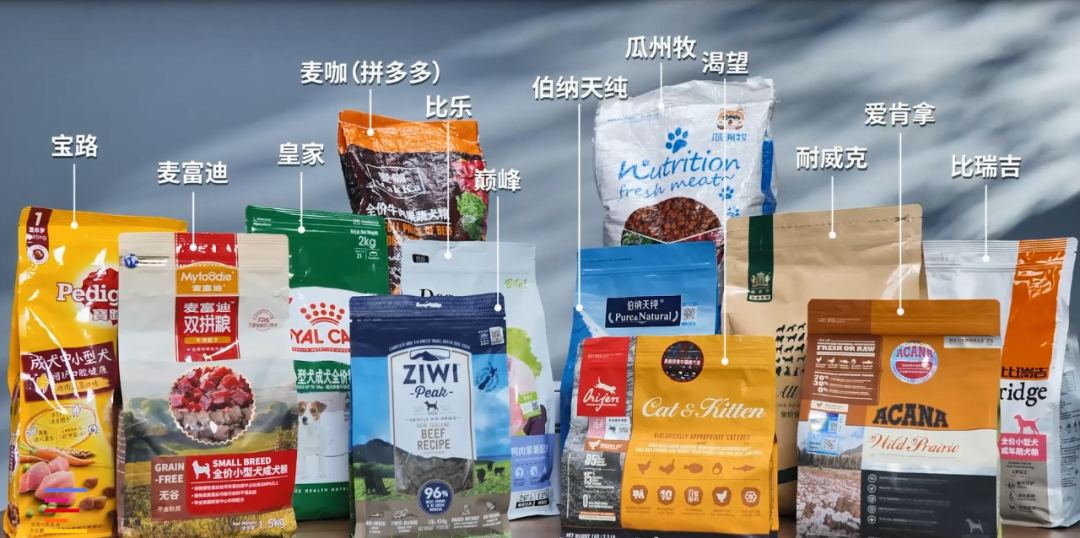 Which dog food is safer
The safety part is the most important part of dog food and the most concerned part of consumers, so we have done a lot of research and investigation,
After decades of development, the process of pet dry food has been highly mature. Major major factories have complete factory quality inspections, which test items required by national standards such as heavy metals, bacteria, toxins, etc., to prevent safety accidents. The test report also proved that, including two ultra-low-priced products, 12 dog foods are safe in these aspects.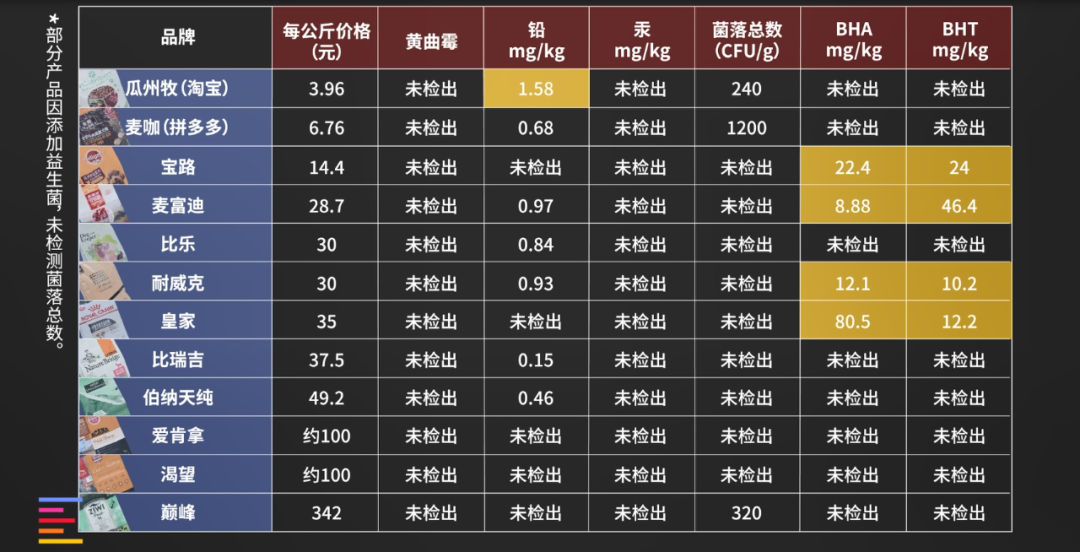 However, the paradox is that every once in a while, there will be some cat and dog food that can cause pet vomiting, diarrhea and even kidney failure. Obviously the existing tests are not perfect, but where are the loopholes? Let's go back to the processing of the product and look at the raw materials of dog food.
The main ingredients of meat and cereal cat and dog food, if these ingredients themselves have been rotten, then pets are very likely to have food poisoning. This is the same as people eating unclean things, incarnation of Splatoon. But how can consumers know whether the raw materials themselves are fresh?
In this paper by He Qinghua from the Graduate School of the Chinese Academy of Sciences, we have found a clue to meat deterioration-biogenic amines; biogenic amines are a general term for a class of biologically active nitrogen-containing low-molecular-weight organic compounds, including putrescine, cadaverine, Histamine, phenethylamine, etc. It should be noted that there will be some biogenic amines in fresh meat. A small amount of intake will not harm the health of humans or animals. However, when the food rots and deteriorates, a large amount of biogenic amines will be produced. Such foods can cause serious adverse reactions such as headaches, vomiting, and breathing disturbances.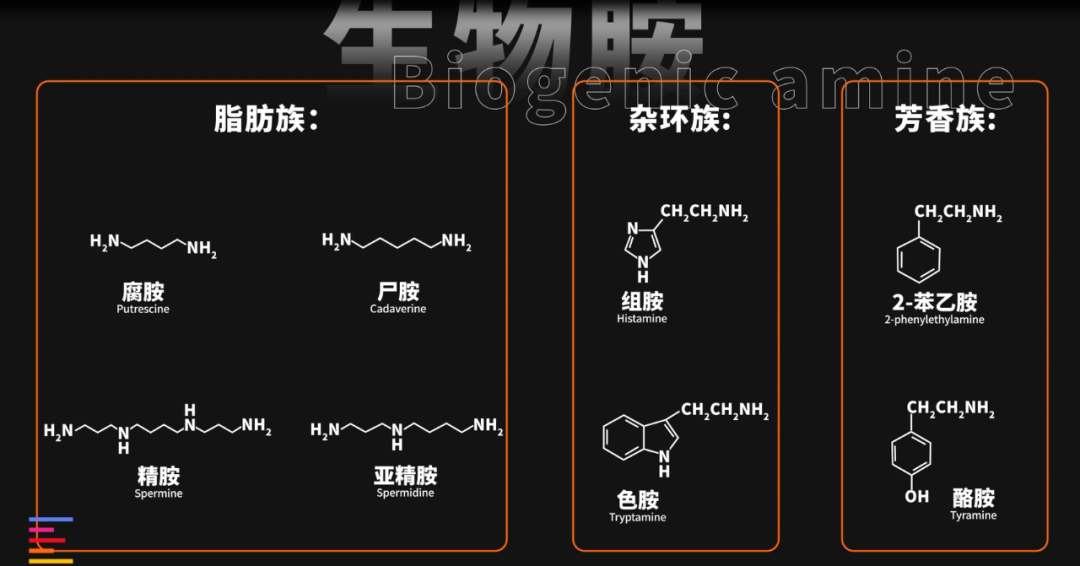 The article "Study on the Effects of Different Processing on Biological Amines" explains in detail that, unlike Salmonella, E. coli and other microorganisms, ultrasound, microwave, heating and 100 degree water bath heating cannot destroy biogenic amines, that is to say, raw materials have deteriorated. Food, even after the elimination process of high temperature and irradiation, can still damage the dog's health.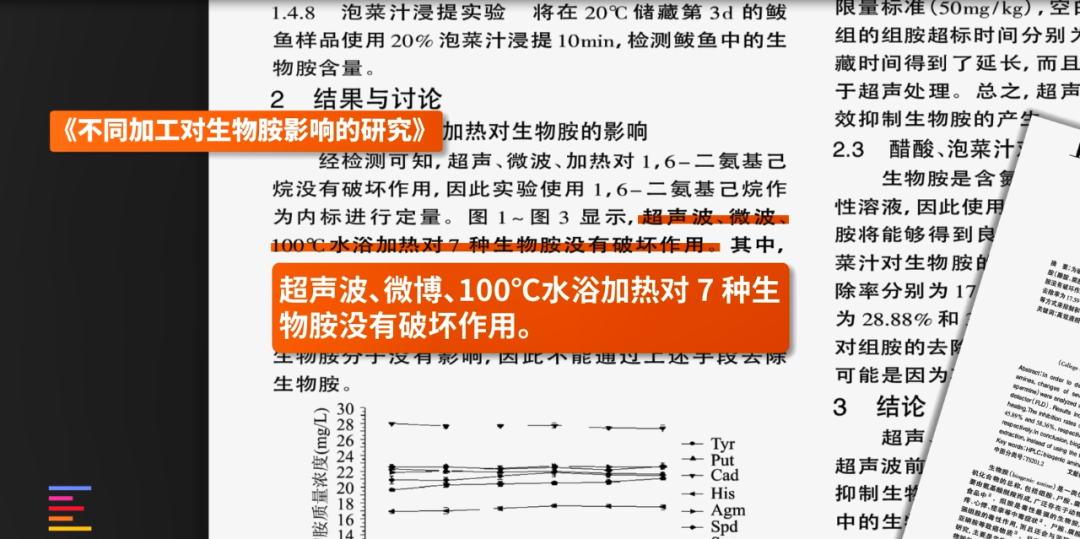 So we tested 9 common biogenic amines such as histamine, putrescine, cadaverine, and phenethylamine. We also tested the zearalenone that is easily produced after the mildew of grains such as rice, wheat, and corn. These tests are true. It's not cheap at all. Fortunately, there is indeed a discovery: both Hsiang and Guazhou Mu have detected histamine, the most toxic biogenic amine. Since there is no clear limit for histamine in the national standard for dog food and the national standard for feed, here we refer to the national standard-the sanitary standard for fresh and frozen animal aquatic products. In non-dehydrated aquatic products, the limit for histamine is 200mg/kg. Judging by this standard, Desire probably used not-so-fresh fish raw materials, and Guazhou Mu probably used some stinky fish and rotten shrimp. Eating this kind of dog food already has a very large risk of poisoning.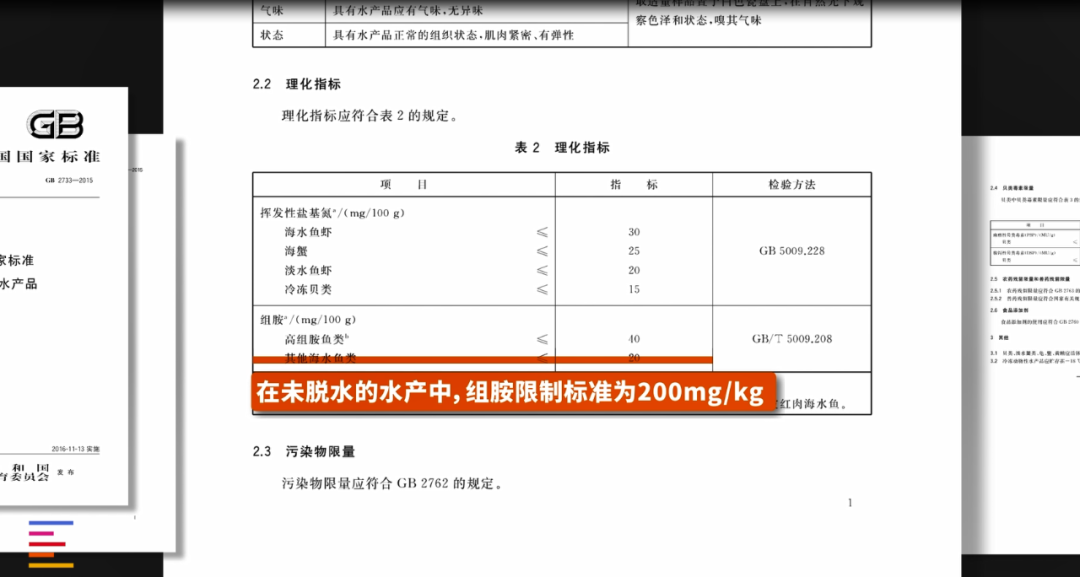 According to their monthly sales of 80,000 Taobao single products, in theory, many consumers' pets will have adverse reactions. I went to the comment section of Guazhou Mu with the mentality of "I hope everyone's dogs are okay after eating." After passing through hundreds of consistent formations and full of watery pictures, it is a pity that there are still many comments from Wang Xingren. Some are slightly better: dogs don't eat at all. For such products, we just want to send a few Zuan greetings to the store. In order to earn W, let alone face, they may not care about their conscience.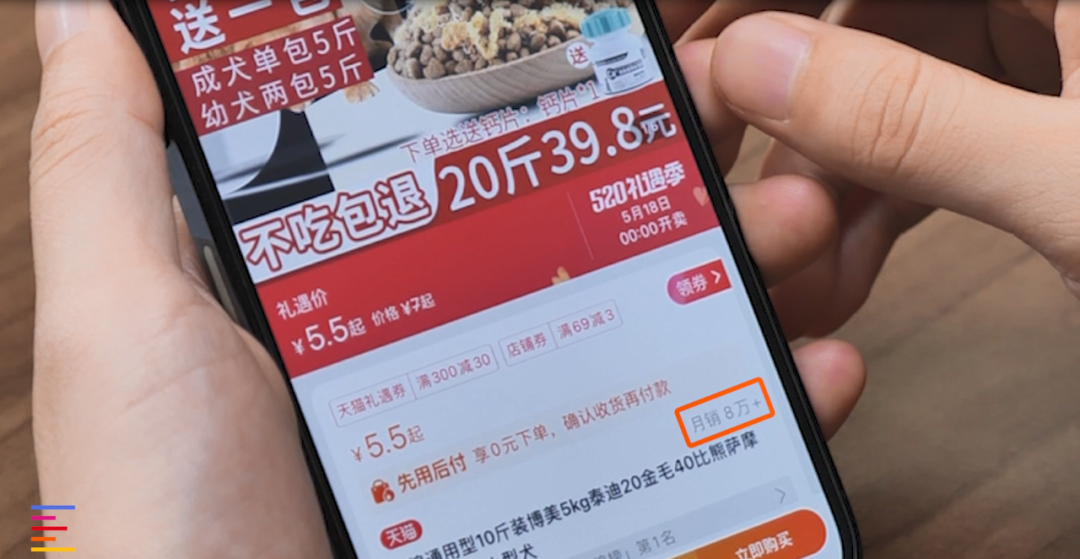 Safety ranking:
1. Undetected risks: Bi Le, Bi Rui Ji, Bernardine Pure, Akina, Pinnacle
2. Mild risk (using BHA/BHT cheap antioxidants): Baolu, McFourdi, Nawick, Royal
3. Higher risk (a small amount of histamine detected): craving
4. Very high risk: Guazhou Mu (histamine is detected, and the outer packaging is not completely sealed) Maca (the outer packaging is not completely sealed)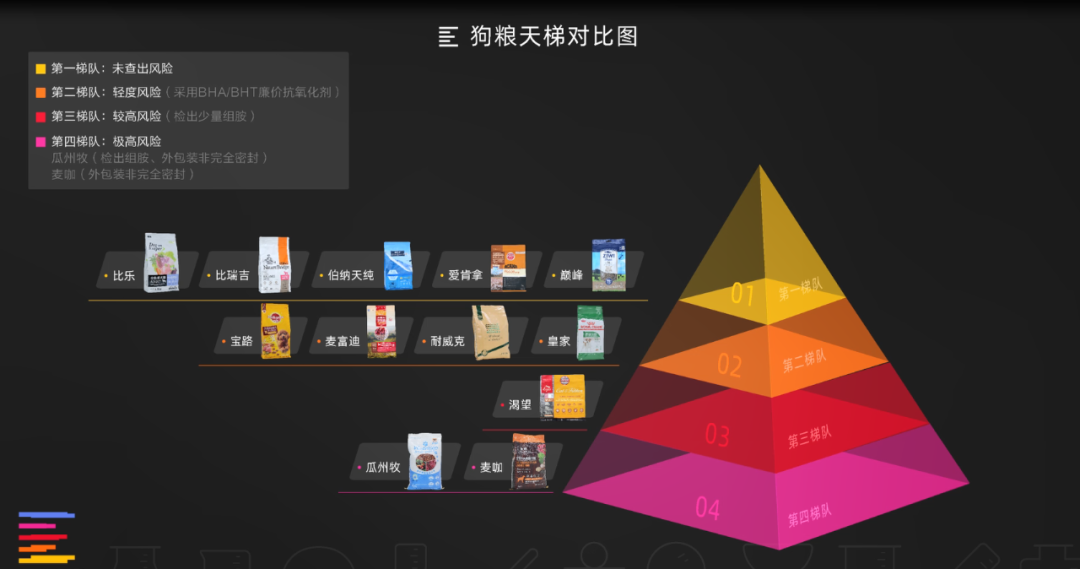 Which dog food is more nutritious
How many nutrients should a reliable dog food have? The national standard and the American Feed Management Association have drawn a passing line: 18% crude protein, 5% crude fat, 0.6% calcium and so on. Looking at the nominal content of the outer packaging, everyone's nutritional content basically increases with the increase in price, and no product is lower than the national standard (the national standard is recommended)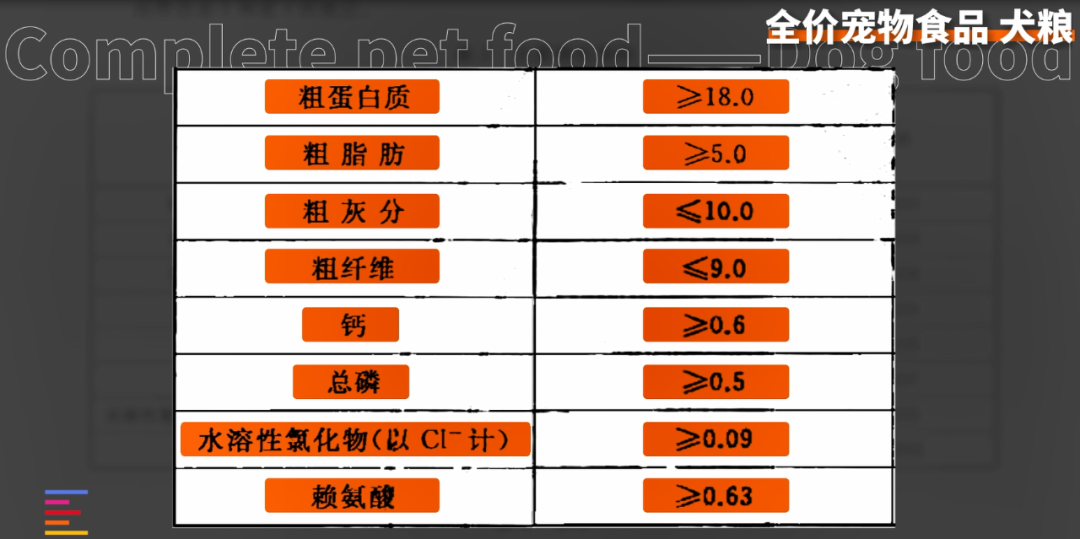 From our actual measurement results, most dog foods exceed the national standard requirements and are higher than their own nominal nutrition. However, in the business world, the quality of honesty is not common to everyone. The desire and love of the same factory Kennar once again showed a false standard for nutritional content, especially for cravings. Its measured crude fat content was a full 30% lower than the nominal value. As for why you say "again"? Because in the previous cat food Hengping reviews, the content of protein and fat appeared in the situation of deficiencies in the content of protein and fat. Two brands and different series of the same processing plant have false bids in the two Hengping evaluations. Low EQ: It can be said that it is knowingly committed, and will not change after repeated teaching; High EQ: It fully demonstrates the quality consistency of the big factory.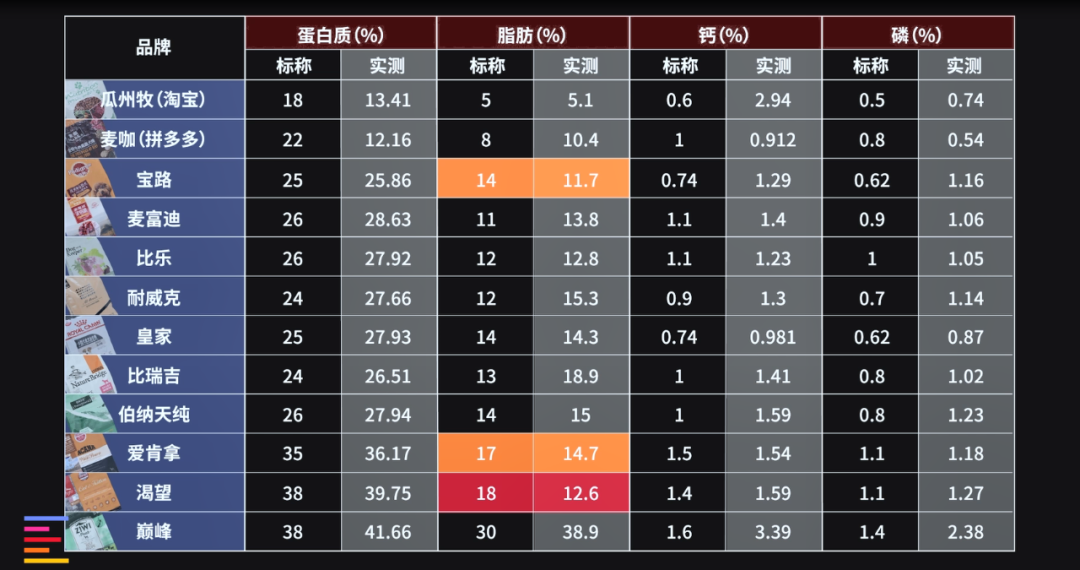 Desire and Akina's performances are just for fun. The real magic depends on the popular styles of Pinduoduo and Taobao. Guazhou Mu, who had previously grabbed a spot in the security part, made another move in this link. With a crude fat content of 5.1%, one shot would be 0.1% higher than the national standard requirement, followed by a heavy punch, 13.41%. The crude protein content directly exceeds the recommended lower limit of the national standard, and it seems that no one can beat it. However, Maca is not inferior. Its crude protein is lower than that of Guazhou Mu, which is obviously only 12.16%. However, it uses 22% of the nominal value to cheat and sneak attacks. It is indeed a crouching dragon and phoenix who does not talk about martial arts. , Listen to my uncle's advice: the nominal data on the woven bag is all virtual, you can't grasp it!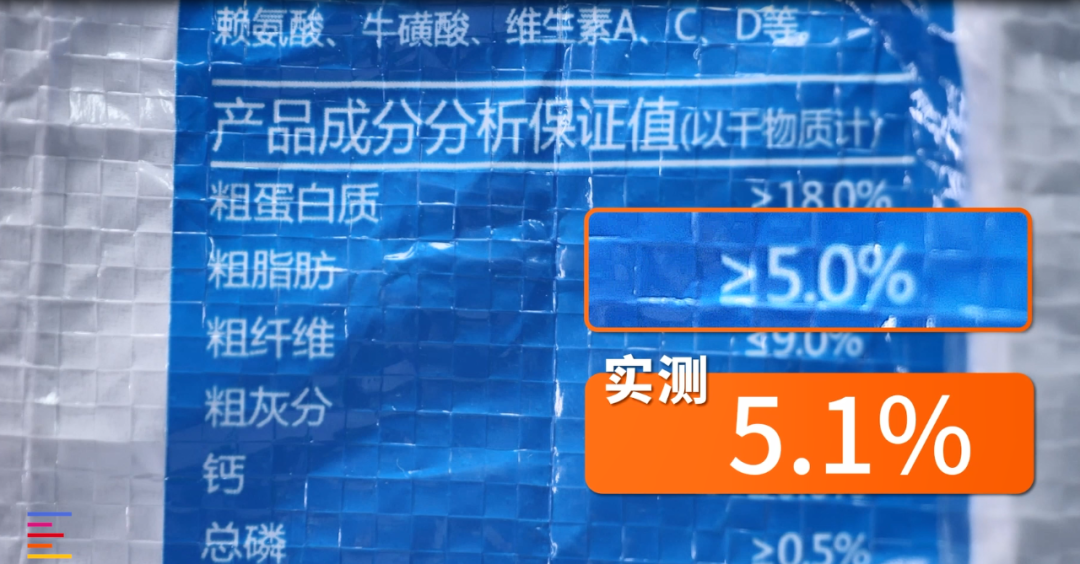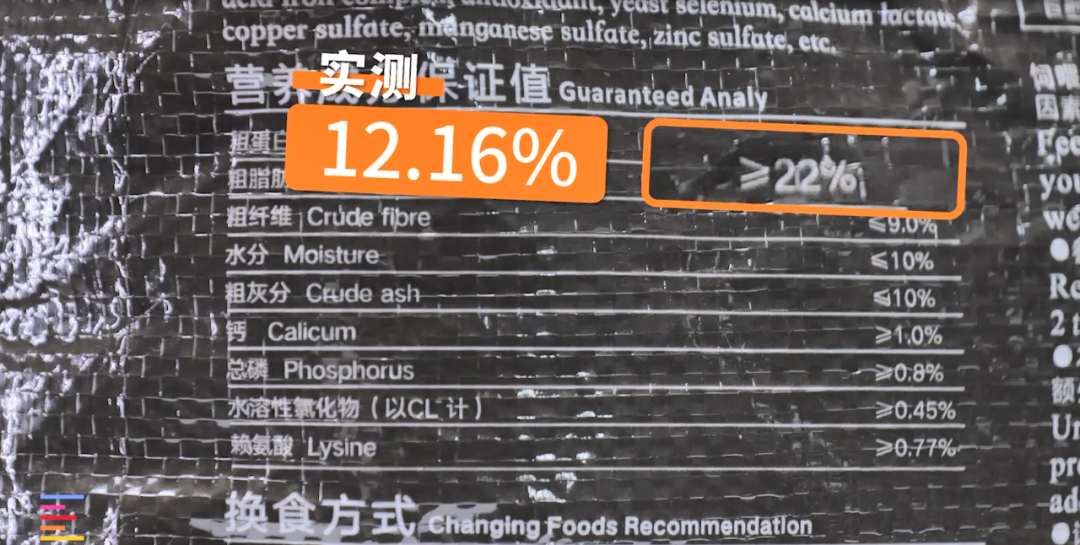 The next content will be more sensitive. These two products with no lower limit are sold at 80,000 a month, and the other has a cumulative order of 100,000 plus. The profit obtained by the merchants is definitely not a small amount. Directly named: Taobao Xingwei Home Furnishing franchise store, and Pinduoduo Haohua Brose pet products franchise store. These two stores have been involved in false propaganda and fraud. But is the problem only with them? When we search for dog food on Taobao and Pinduoduo, the best-selling stores are basically this kind of products, less than 10 yuan per kilogram, and their routines are many, such as non-eating package return: you will find the return shipping fee More expensive than dog food itself. For example, the guarantee of authenticity: what they sell is originally a small-brand product produced by a small workshop. Buying such a product, your only gain may be to learn a little bit of common sense: 10 yuan buys it at a loss, but also buys it.
In fact, it makes us a little melancholy here, because most of the evaluation agencies will not test these huge-selling cheap cat and dog food, and the audience of these products will most likely not watch our videos. Although we know that these online stores can change their vests at any time and start again, although the lack of platform supervision, our videos are difficult to change the current situation. But if these sections are omitted, who will speak for the countless little beings who have been poisoned by inferior poisonous food? So I also ask everyone: forward the show to your circle of friends, and together we can make this situation change a little bit.
Continuing to talk about nutrition, contrary to Guazhou Mu and Maijia, the peak has gone to the other extreme. Its price is high, the nominal nutrition is also high, and the measured nutrition is higher. Isn't that a profit for consumers? No, too high protein and fat content may not be a good thing. Here we encountered a small problem: how to define too high? There is no unified answer to this question. Dogs of different breeds, body types, and growth stages have different needs and can only be judged by symptoms. For example, if you suddenly switch from low-protein dog food to high-protein dog food, you may experience soft stools and even vomiting. Too high fat will also make your dog's skin oily, itchy, and susceptible to infection. Relatively speaking, the fat content of Pinnacle is more than double that of any other products. So if your dog eats Pinnacle dog food and the skin becomes thicker and becomes oily, you can adjust the mix appropriately and reduce the dosage. .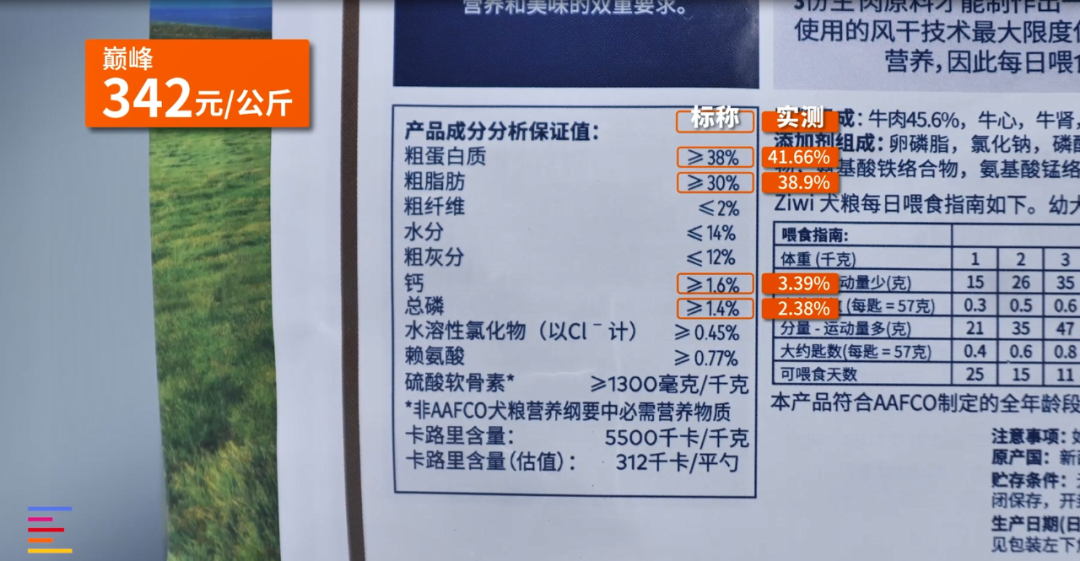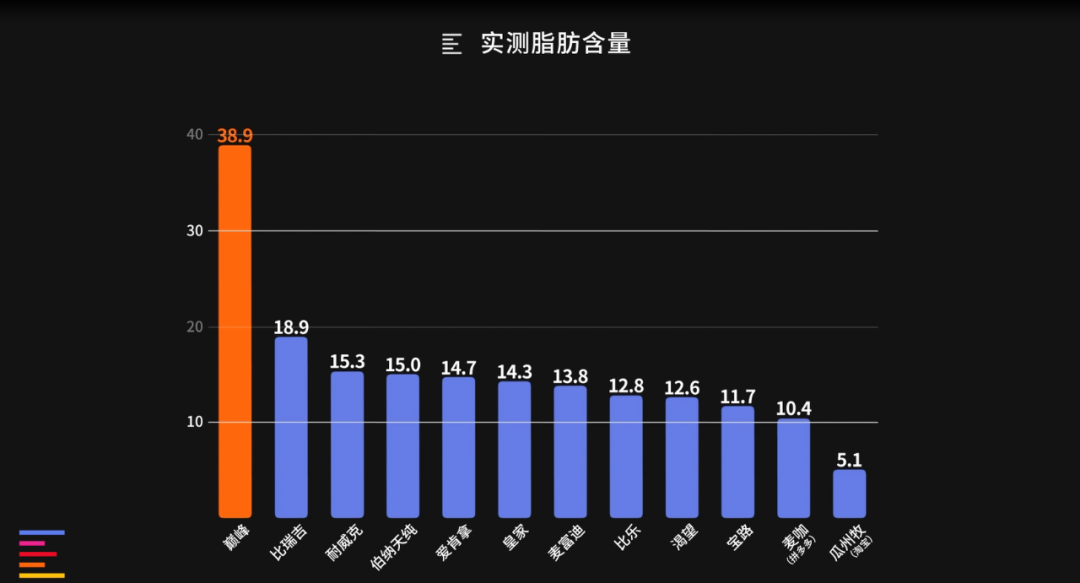 Comprehensive recommendation
It's our direct recommendation link again. First of all, don't really consider products that cost less than 10 yuan per kilogram. They must be produced in small workshops and have no guarantee of quality. The budget is really tight, and you can consider making your own dog food, which is simple and cheap. I specially collected some homemade dog food recipes and put them on the WeChat official account of Huangjia Review. If necessary, I can reply to the dog food to pick up.
Then I don't recommend the three high-priced models for the time being. I don't recommend them for the time being. This time we selected fewer imported dog foods for testing. We will follow up on everyone's comments and produce more dog food test reports to our On the small program. At that time, everyone can continue to follow up. As for the pinnacle, there is absolutely no need to worry about its nutrition, but it is clearly positioned as a family in the mine. At the same time, when choosing it, you must pay attention to the gradual change of food and observe whether the dog adapts.
We recommend relatively inexpensive domestic dog foods. Excluding products that use cheap antioxidants BHA and BHT, Bile, Briggi and Bernardine are left. Among these three, we recommend Bile the most subjectively, because from the ingredients, Bile uses more meat, while the other two are mainly meat meal. Barrage may ask: meat meal is not meat. Is it? Yes, to make feed, fresh meat must be broken into powder, but when the meat powder is sent to the dog food factory, it has already undergone a thermal processing, and in the process of making dog food, it has to undergo another thermal processing. Just like pasteurized milk and normal temperature pure milk, the taste and trace elements of the two will be different. So, under the premise of the same reliable quality, we will be more inclined to fresh meat.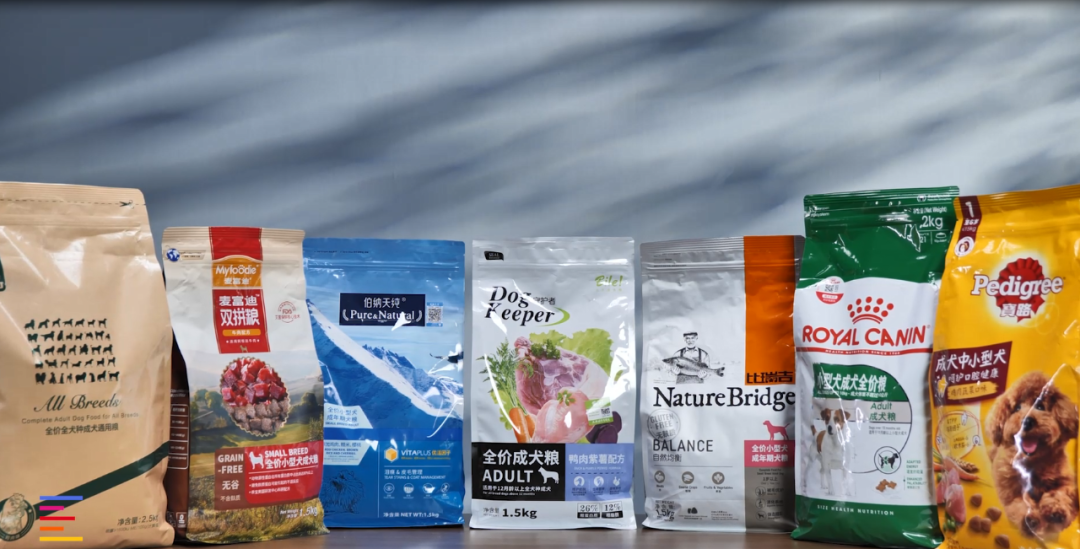 With a hard-core attitude, do a material evaluation, here is the Huangjia evaluation, here is a group of professional, interesting, and serious friends waiting for you, the above is all the content of this Huangjia evaluation, we will see you in the next issue!