In 2021, what can mobile phones do for people with color blindness and color weakness? "see"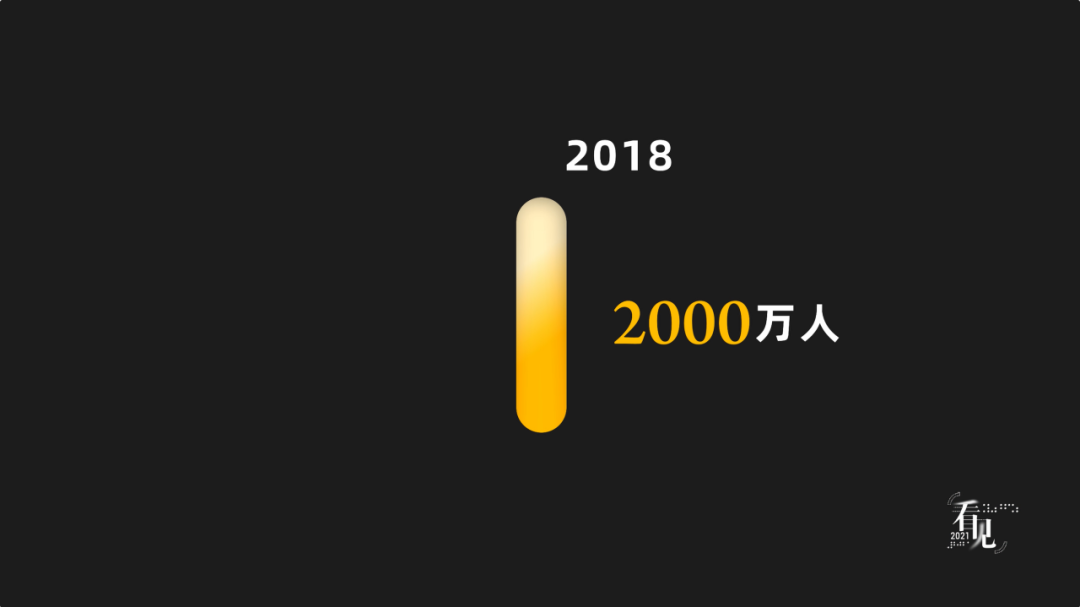 Every year on the third Thursday in May, it is the global accessibility promotion day. Since 2018, the viewing section of the Huangjia Review will review the accessibility features of flagship mobile phones and mainstream apps for the visually impaired at the end of each year. " Technology for everyone" products are known to more people, and the problems found in the actual test will be fed back to the manufacturers, so as to make the mobile Internet experience of the visually impaired friends better.
We will receive sincere gratitude from a large number of visually impaired friends every time the program is launched. This is also the biggest motivation for us to continue. Therefore, this year's Global Accessibility Promotion Day, we also want to speak for accessibility again.

Preface
In a new product in the first half of the year, our editorial department noticed such a feature-color vision enhancement. The geeks in front of the screen may immediately know that it is the OPPO Find X3 series, but we had a problem at the time.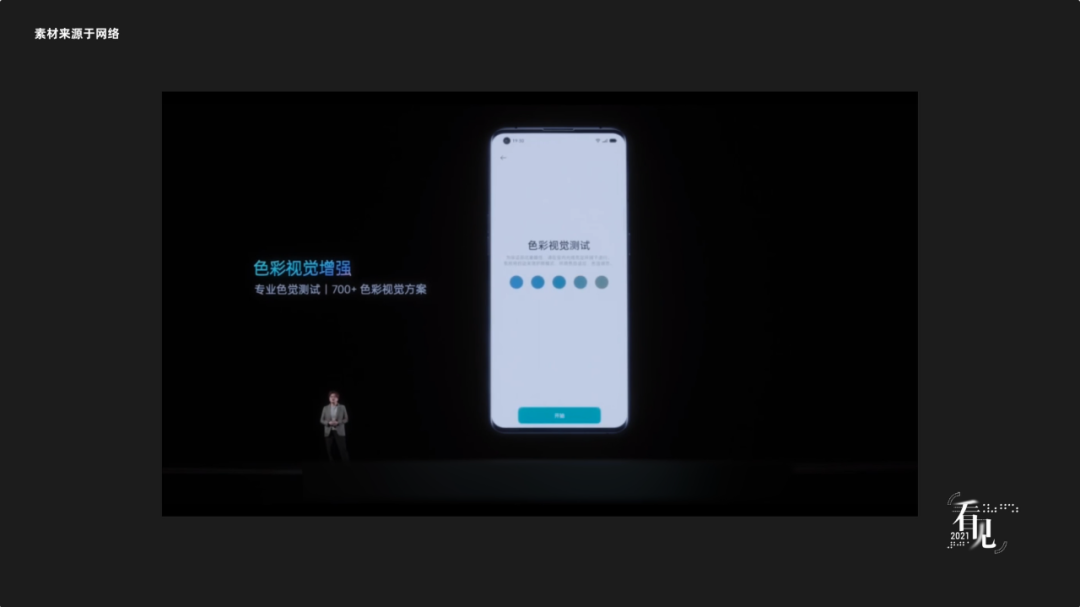 Isn't the Find X3 series the main screen performance? The hard parameters such as Delta E and JNCD thrown at the press conference are all top-level, so what else should the color of this screen be enhanced?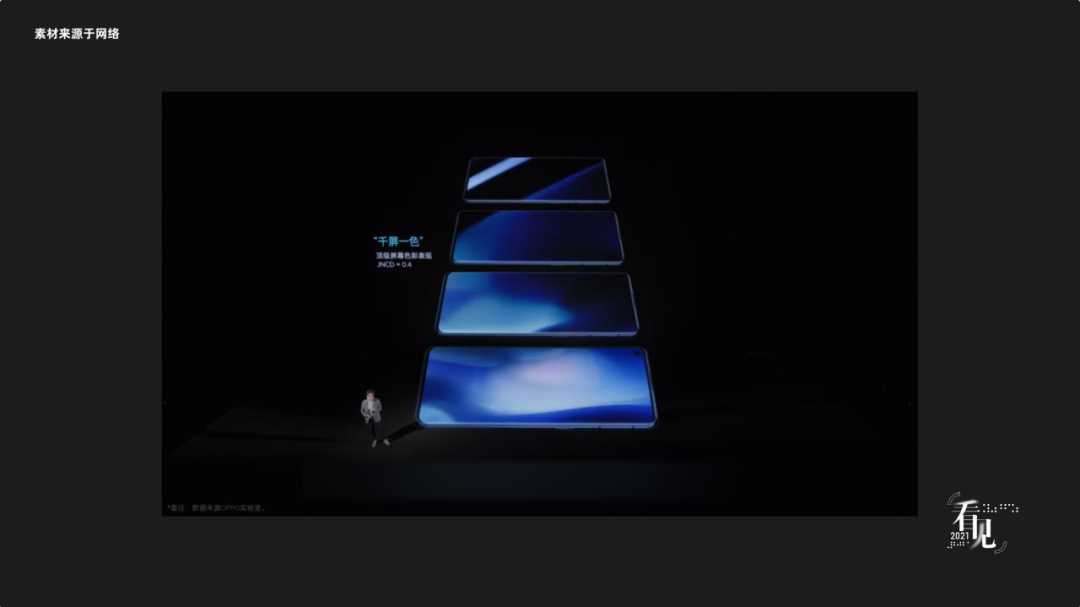 Later, I got the machine to study it, and found that this is an accessibility feature, which provides a better color discrimination for people with color blindness and color weakness.
From then on, we have also realized that the visually impaired group that we have been paying attention to is only part of the overall visual accessibility. The cognitive difference in color has been ignored by us, and of course, it may also be ignored by you.
We interviewed some friends with color blindness and color weakness. Most of them did not know that they had color blindness or color weakness at the beginning. When they knew that their color discrimination ability was abnormal, they usually went to college physical examination, driving school examination, and entry physical examination. At this time, it is also faced with practical problems such as narrowing of professional choices and differential treatment of employment.
I also specifically asked colleagues who have such friends around them. They said that when we are together, they don't feel the difference between color-blind and color-impaired friends. Their difficulties are not as explicit as visually impaired and physical disabilities. Right now, it was ignored by more people.
But in 2018 alone, there were as many as 20 million people suffering from color vision disorders in China, and almost 1 in 10 men was a colorblind and color weak friend.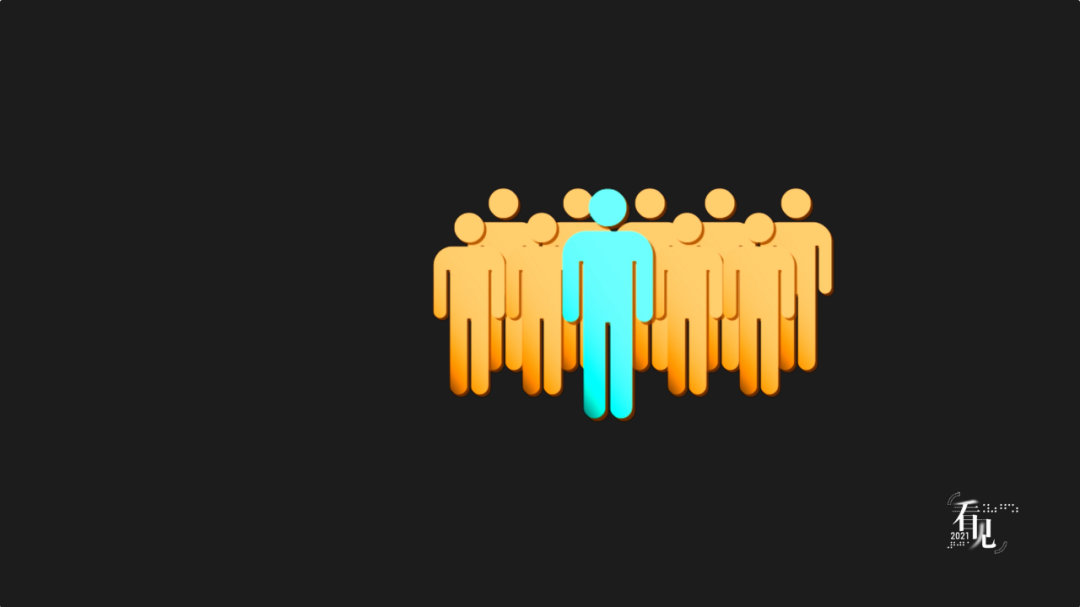 This number and the difficulties they encountered made the Huangjia Evaluation think: Is it possible that the technology that changes people's lives can also be used to help them?

Color card experiment
So we recruited 4 color-blind and color-impaired friends from netizens, and completed an experiment with us to see if the color vision enhancement of OPPO Find X3 can really help them distinguish colors better?
The content of the experiment is the color card that everyone is very familiar with. We will ask 4 friends to test twice on the screen without color enhancement and on the screen with color enhancement to see if the result will be different?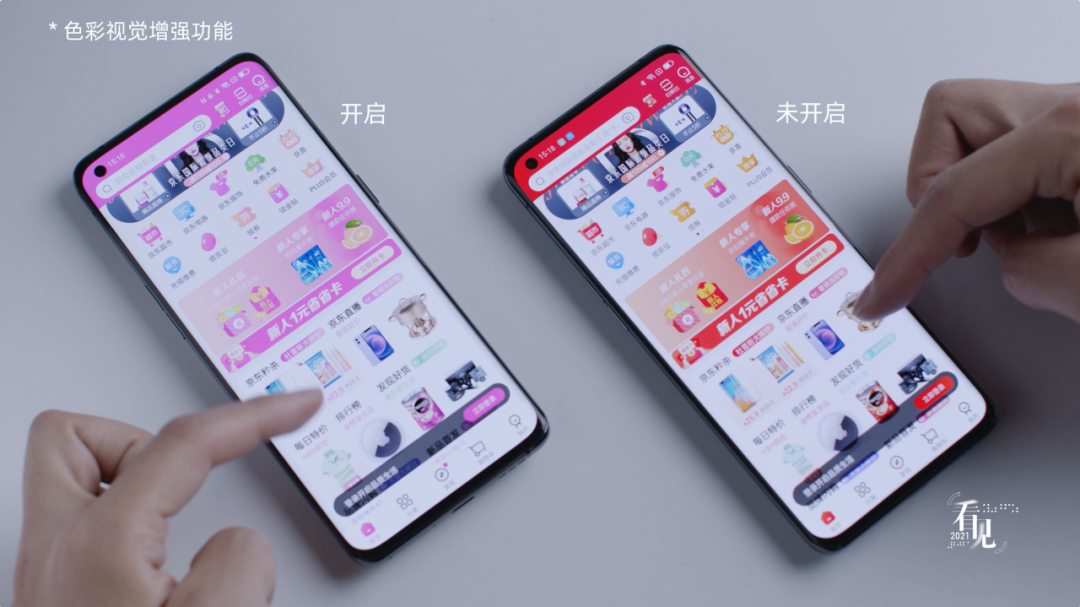 At the beginning of the experiment, we first used a professional Munsell color check scheme to confirm the color blindness and color weakness of the four friends. In Munsell color chess detection, the tester needs to sort the four color modules in order from dark to light. After the sorting is completed, we enter the code of the color chess into the software in order, and then the program will get The tester's color vision analysis.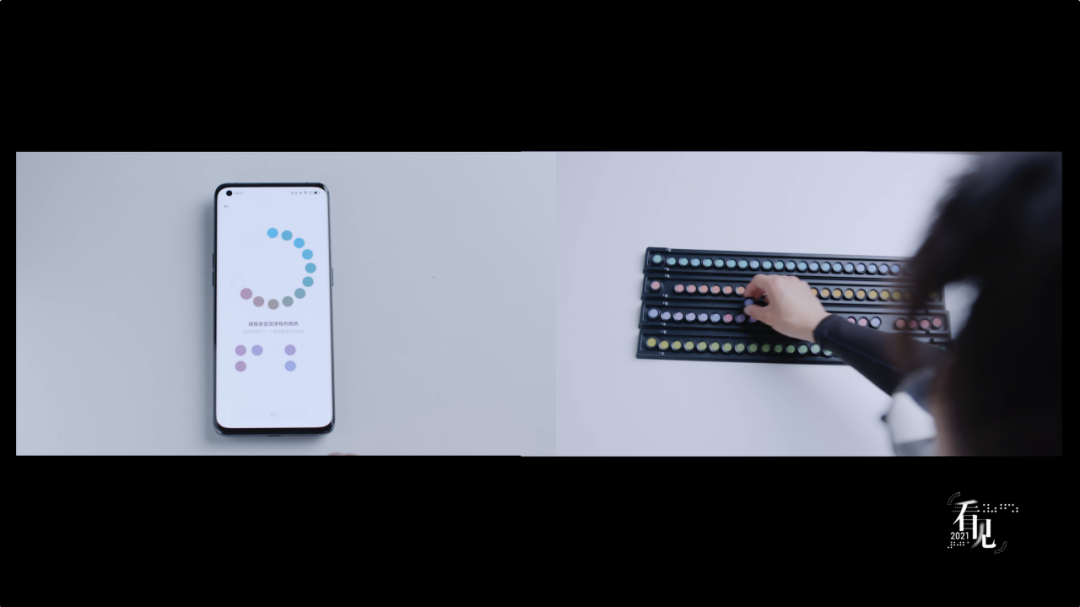 To our surprise, two of the friends said that they were red-green-blind at the time of registration. As a result, after the Munsell color check, it was found that the blue problem was even greater.
This also led us to discover a new problem: Many color-blind friends do not know which color they really have a problem with.
After determining the specific problems of the color-blind friends, we started to identify the color cards on the unenhanced screen for the first time. There were 25 color cards in total, and the correct rates of the 4 testers were 20%, 20%, and 24. % And 16%, the problem is basically the same as when you participated in the physical examination when you were in school. Many numbers and lines are not visible at all, and you don't know what is shown on the picture.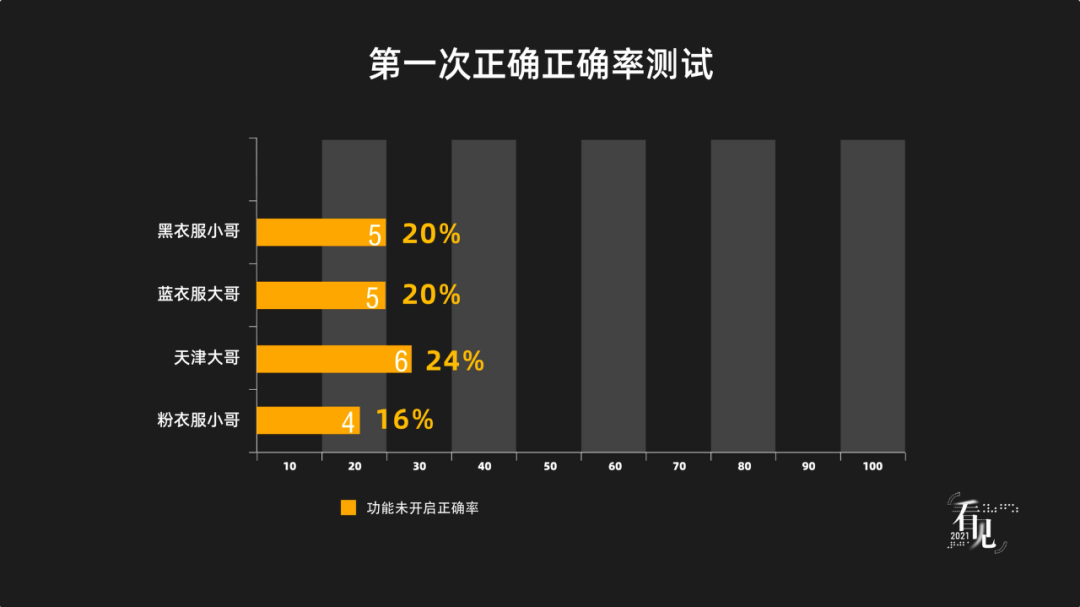 Then we turned on the "Color Vision Enhancement" function of OPPO Find X3. This function is different from the current color assist function on the market when it is set. It does not directly provide red, green, and blue debugging options for users to choose, but provides A color wheel is used for gradual adjustment. Is this color wheel familiar? Yes, it is a simplified version of the previous Munsell color chess. The matrix mapping algorithm can realize the analysis of the user's color vision problems with fewer color blocks. It also provides more than 700 adjustment schemes, which are automatically matched to the screen display.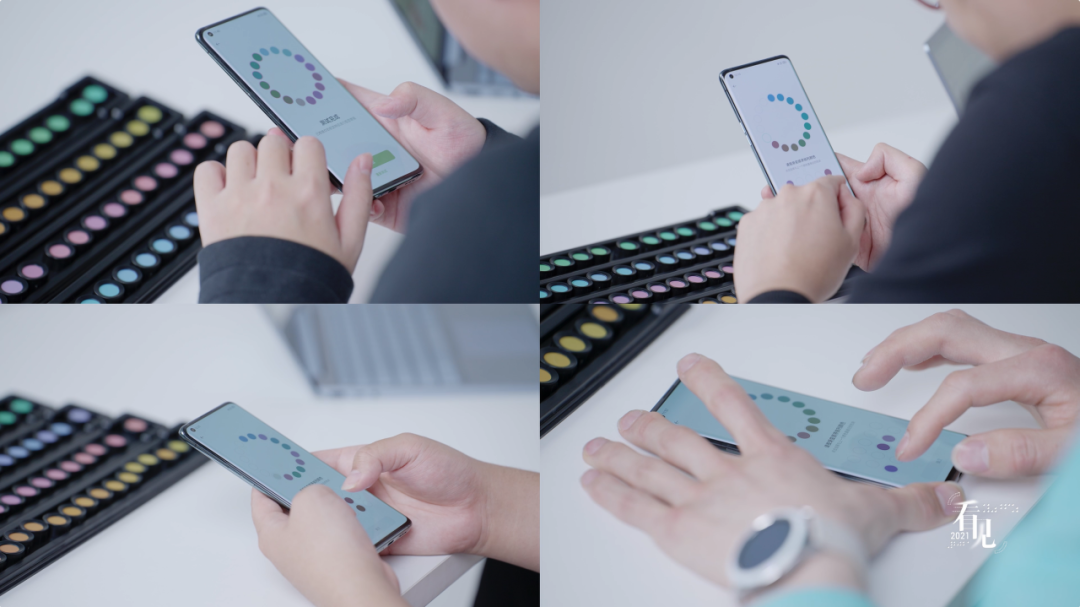 Compared with the current mainstream red, green, and blue three options, OPPO's approach can prevent users from having a wrong perception of their color blindness types and choosing the wrong screen solution.
With the help of this transplanted Munsell game, users with different color vision problems can get corresponding solutions, making barrier-free adjustment more targeted and achieving "one thousand people, one thousand screens".
After turning on the color vision enhancement, we let the color-blind friends recognize the color card. The correct rates of the four testers were 44%, 24%, 32%, and 64%, and the correct rates of two of them increased by 24% and 48, respectively. %, the effect is more obvious, and the other two have increased by 4% and 8%, with limited effect.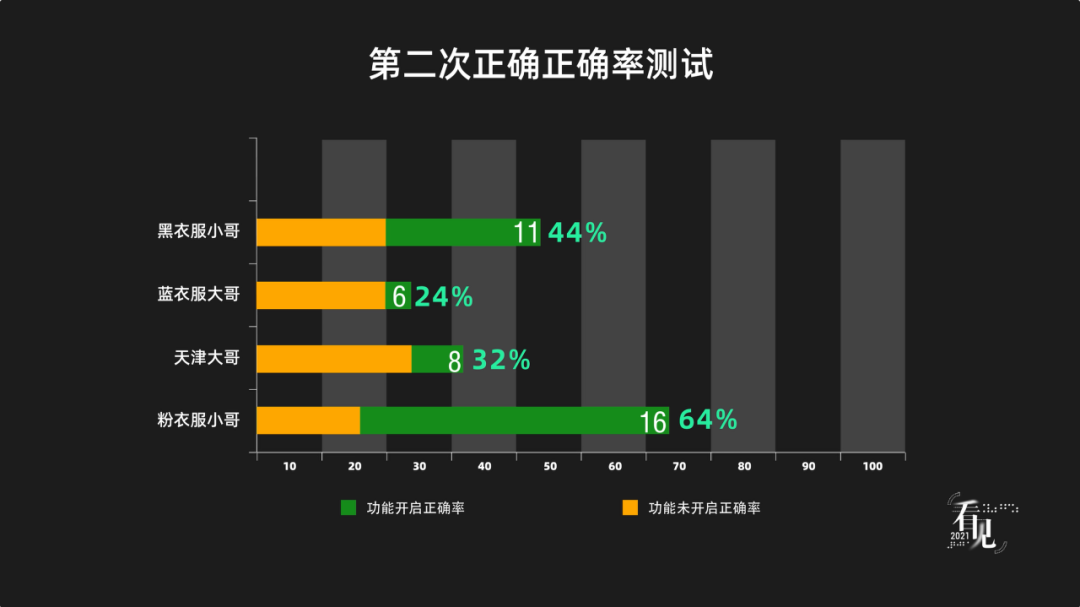 It seems that for different degrees and types of color blindness, the current benefits of color vision enhancement are different, but in general, it is indeed useful.

Real experience
Of course, we know that the application scenario of looking at the medical color card is too extreme, so we also invited 4 color-blind friends to use OPPO Find X3 with color vision enhancement in daily scenes, but the feedback they gave me was quite unexpected. Basically, it is not very helpful to the daily experience.
Among them, two color-blind friends said that turning on in most scenes will affect daily color recognition. For example, in order to allow users to distinguish red and green more clearly, other colors on the screen will become abnormal.
This can be felt from our eyes and their eyes. The colors that some color-blind friends originally knew have also been misled, affecting their daily use.
Secondly, the complexity of applications, web pages, photos, etc. is much higher than that of the color card, so in many cases it brings help and it is not as obvious as the color card. However, in some scenarios, such as playing a game with rich colors such as Glory of Kings, watching complicated-color PPT, prototype images, etc., turning on the screen color enhancement will help color-blind friends.
One of the testers said that when it is difficult to distinguish colors, the eyes will get tired more quickly. After turning on this function, even if the help is limited, it will reduce the fatigue of the eyes.
In general, after the real experience of the daily environment, this function is not suitable for real-time turning on for color-blind friends, but it will be helpful to turn it on in a specific scene that requires color discrimination. But to be honest, this result is somewhat lower than the expectations of the Huangjia evaluation. After all, we hope that this new technology can effectively solve the problem of color blindness and color weakness.
We also contacted OPPO's engineers. The other party said that the current color vision enhancement function is still an initial version. They have collected these problems and feedback, and will continue to update in the future. This year, version 2.0 will be released to improve some scenarios. At that time, Huangjia Evaluation will also invite color-blind friends to test again.

to sum up
Many friends around me feel that in my childhood experience, among my classmates and colleagues, I have more or less a color-blind friend. It can be seen that this group is really huge, but color blindness itself is not actually a disability. They encounter them in daily life. We can't express the more difficulties we have arrived. We can't understand which color we can tell from normal people. This has led to the fact that the color-blind and color-impaired groups have not been able to speak up, and they have been neglected in society. The actual difficulty lies there, and no one will solve it.
Therefore, we are very happy to see that OPPO is the first among mobile phone manufacturers to truly gain insights into such a large but overlooked group of people, and make a more scientific debugging plan for them. In some scenarios, it helps color-blind and color-impaired friends. To improve the recognition ability, although the current function is still insufficient, it is always better than never. I believe that with the advancement of technology and the optimization of algorithms, it will give more help to people with color vision impairment in future iterations.
Finally, we also look forward to OPPO being able to open source this set of solutions, or that more manufacturers can follow up with similar functions, so that this should be equipped and perfect accessibility features are not limited to a certain brand, and truly make every Individuals have the right to enjoy technology, so that any kind of obstacle group can clearly "see" through the advancement of technology