With a loss of 1.7 billion in 2 years, can Spark Thinking go public successfully?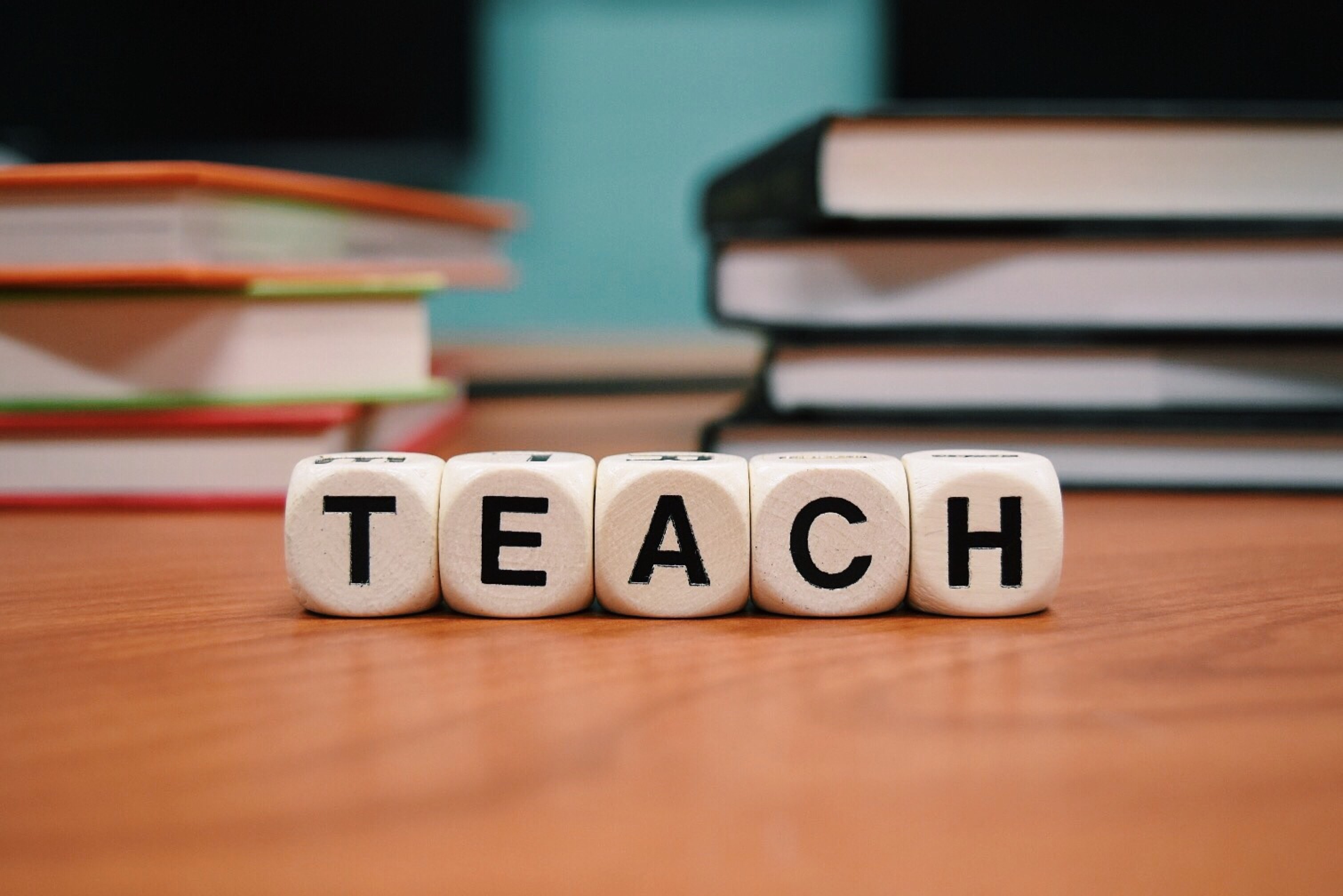 Shenrancaijing original
Author | Wang Min
Edit | Xiang Xiaoyuan
Under regulatory pressure, the tense atmosphere in the education and training industry has not yet eased, and another online education company has emerged to become the focus.
On June 21, the online small class quality education brand Spark Thinking submitted a prospectus to Nasdaq in the United States, using "SPRK" as the code, and intends to raise 100 million US dollars. If it is successfully listed, Spark Thinking will become the domestic "first stock of online quality education" and the second Chinese online education company to be listed in 2021 after the head of education.
In March 2018, it officially entered the spark thinking of the online small class of mathematics thinking, and received a total of approximately US$600 million in financing before the listing. Judging from the revenue data in the prospectus, the past two years have been its real strength period. The revenue in 2019 and 2020 will be 195 million yuan and 1.174 billion yuan, a year-on-year increase of 501.0%; Q1 revenue in 2021 will be 454 million Yuan, a year-on-year increase of 203.3%.
But even if Spark Thinking has now reached the position of the head player in the online small class segmentation track, it is difficult to conceal the fact that it "burns money for growth" like most online education players: a cumulative loss of 1.723 billion yuan in the past two years.
Before running through the profit model and realizing self-made blood, it is clear that Spark Thinking still has a tough battle to fight, but since the first half of 2021, the external environment of the education and training industry has become less and less optimistic. Not only is there a "double reduction" opinion that clearly prohibits random capital There are also regulatory rumors such as "disciplinary training is prohibited under 6 years old" and "online education products for 0-6 years old will be banned".
According to analysis by industry insiders, the submission of the prospectus by Spark Thinking does not rule out the possibility of wanting to seize the admission tickets of the secondary market before the policy is implemented. Even if it "bleeds on the market," it has to take a gamble.
Earning income from selling math thinking classes, losing 1.7 billion in two years
"Spark thinking runs very fast." Liang Hua, a veteran in the education and training industry, said that in 2018, it was still in the early stage of development, with little revenue, and the real development period was the past two years.
It only took two years to run to the eve of listing, but Spark Thinking is also caught in the predicament of burning money and getting customers in the online education industry and making huge losses.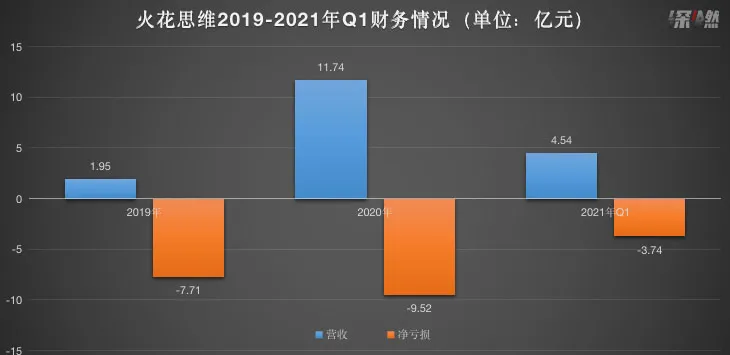 Spark Thinking Revenue and Loss Mapping / Deep Burn
The prospectus mentions that Spark Thinking's loss is mainly due to the rapid increase in sales and marketing expenses: sales and marketing expenses in 2019 were 236 million yuan, and in 2020 it will increase to 798 million yuan, and it will reach only the first quarter of 2021. 342 million yuan.
Under the rush of online education, the cost of acquiring customers is getting higher and higher. In order to recruit students, education companies can only burn money for marketing on a large scale, and losses have become the norm. Among the companies that have been listed, whether it is Gaotu, Youdao, or the leader of the recent successful IPO, their marketing expenditures remain high without exception, and they are all at a loss.
However, many industry insiders believe that this new generation of players whose revenue will increase by 5 times year-on-year in 2020 has certain advantages of its own, mainly reflected in the uniqueness of the business model.
Different from the large-scale live broadcast mode of online education head institutions such as Yuanjiao, Xueersi Online School, and Gaotu Classroom, as well as the one-to-one mode of the head, Spark Thinking is cut from the online small class circuit of mathematical thinking, mainly through the online small class Teaching, each class has 4-8 students, teaching three main subjects: mathematical thinking, Chinese literacy, and English language training, of which the mathematical thinking course is its flagship course. In addition, Spark Thinking also provides AI interactive lesson products as a supplement.
The prospectus shows that as of March 31, 2021, Spark Thinking has 370,500 students, an increase of 176.7% compared with 133,900 in the same period last year. According to CIC (Insight Consulting) data, in terms of revenue in 2020 and the number of students as of December 31, 2020, Spark Thinking is the largest online small class education company in China.
From the perspective of revenue sources, almost all of Spark Thinking's revenue comes from online small classes . In 2019, 2020 and Q1 of 2020 and Q1 of 2021, the proportion of small class courses in revenue is 99.2%, 95.6%, 97.6% and 92.3%, respectively. Among them, mathematical thinking classes account for the vast majority of their online small class income.
CIC data shows that the online small class market has great potential. In 2020, the online small-class K12 tutoring market in China has reached 11.9 billion yuan (1.8 billion U.S. dollars) and is expected to reach 101.2 billion yuan (15.4 billion U.S. dollars) by 2025, with a compound annual growth rate of 53.3% from 2020 to 2025.
Spark Thinking is also exploring the development space of this track by increasing the price of online small classes. The prospectus shows that the average income per class of Spark Thinking online small class courses has increased from 68.2 yuan in 2019 to 74.1 yuan in 2020, and it will reach 76.6 yuan in Q1 in 2021.
Although the small class model has certain advantages, there are still high barriers to entry for the large-scale provision of small classes, including the full class rate of small classes, teacher training, content development, etc. This is also a problem that Spark Thinking needs to continue to solve.
In addition, AI interactive classes may become another bright spot for spark thinking. In August 2020, Spark Thinking launched the "Little Spark AI Course", positioning itself as a quality education product for low- and preschool students. There is a view that AI interactive classes have a faster starting volume, a wider coverage, and easier urban penetration. Developed to Q1 of 2021, the proportion of revenue generated by other courses such as AI interactive courses for Spark Thinking has expanded to 7.7%.
Before the IPO, the founding team of Spark Thinking still held the absolute controlling stake, and the team held the largest share. Among them, founder Luo Jian held 13.6% of the shares, co-founder Shan Zebing held 1.4%, and Luo Jian's related company Venus Mission Limited's shareholding is 13.6%. Among institutional shareholders, the largest shareholder Sequoia Capital China holds 10.5%, Jiyuan Capital GGV holds 8.9%, and IDG holds 8.7%.
As of March 31, 2021, Spark Thinking held 2.542 billion yuan (approximately US$388 million) in cash and cash equivalents, compared with 474 million yuan in the same period last year.
According to Liang Hua, a veteran in the education and training industry, Sparks Thinking's expenditures in marketing and other aspects mainly come from financing funds, and the funds on the account are mainly the unrecognized income of the financing balance and student advance payments.
Under the pressure of supervision, "run" first
When Spark Thinking Running went public, the continued tightening of regulatory policies for the education and training industry should not be ignored. In early June, there was a round of policy implementation. The market supervision department issued a document stating that 15 off-campus training institutions such as Job Gang and Ape Guidance would be fined a total of 36.5 million yuan for false propaganda and other illegal activities.
In addition to the heavy hammer that has already landed, there were many rumors in late March this year that once plunged the education and training industry into chaos, including "subject training is prohibited for under 6 years old", "online education products for 0-6 years old will be banned", etc. statement.
Spark Thinking also clearly mentioned in the risk factors of the prospectus that it faces the risk of major uncertainties in the laws and regulations of the online K12 training market; certain aspects of current business operations may be deemed to not fully comply with these laws and regulations. For example, according to Article 33 of the Law on the Protection of Minors that came into effect on June 1, kindergartens and off-campus training institutions are not allowed to conduct elementary school curriculum education for preschool-age minors. Spark Thinking cannot determine whether its content services for preschool children will be recognized as elementary school curriculum education .
The implementation of this regulation is not yet clear, and some online education players have broken their arms to survive.
Insiders told Shenran that on May 27th, Gaotu Classroom announced at an internal meeting that due to the relevant provisions of the new version of the Law on the Protection of Minors, the company will no longer market, sell or deliver language to children aged 3 to 6 , Mathematics and English products, the Early Childhood Project Early Enlightenment Project will be cut off, and the team of nearly 1,000 people will be abolished. A job help employee broke the news that the "Duck Duck Enlightenment" project under Job Gang had also been shut down; on June 7, many Duck Duck Enlightenment employees lined up to leave their jobs. However, Job Gang responded that it was not "layoffs", but made business adjustments based on the company's strategy.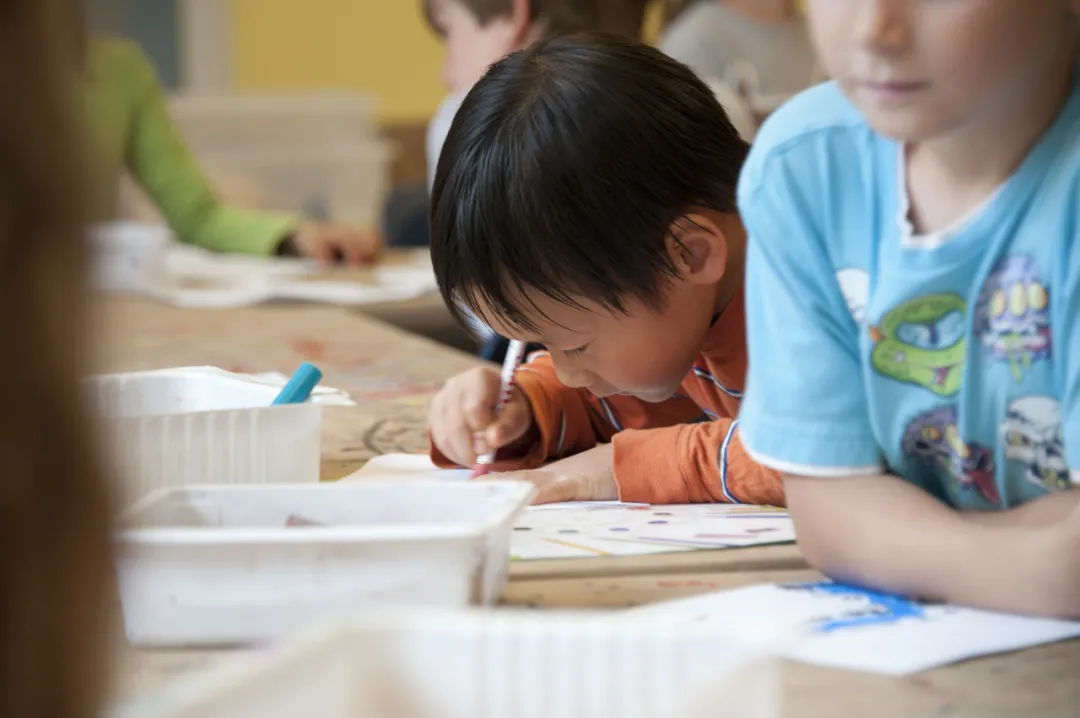 There are still some players who have not yet "disrupted themselves", but they have also made business transformation and adjustments. Since the end of March, the contestants of the Enlightenment Track have set off a wave of name changes, removing the concept of "AI class" and moving closer to "quality education". Among them, the "Little Monkey AI Course" under Good Future announced that it was officially renamed "Little Monkey Enlightenment"; the "Zebra AI Course" under Yuanjiao Guiding was upgraded to "Zebra".
As the supervision of discipline training is becoming more and more stringent, the biggest effort that Spark Thinking can do at present is to desperately move closer to quality education. On April 26, "Little Spark AI Lesson", a product of Spark Thinking, announced the brand upgrade and was renamed "Little Spark Enlightenment".
Spark Thinking stated in its prospectus that about 15% of the proceeds from the fundraising were used to expand marketing and brand promotion, while about 40% of the financing was used to improve teaching methods, courseware and educational content, and to further broaden the content of the curriculum. Among them, broadening the course content is also regarded by industry professionals as an extension of quality education.
But at present, the three major courses of Spark Thinking, mathematical thinking, Chinese literacy, and English language training, are essentially subject quality education, and the age group is mainly 3-8 years old. Whether it will be supervised in the future will be a big question mark.
The supervision of the education and training industry goes far beyond that. In May of this year, after the central government passed the "double reduction" opinion, requiring the comprehensive management of off-campus training institutions and prohibiting arbitrary capitalization operations, the specific rules have not been implemented. Whether or not the listing of off-campus training institutions will be restricted in the future is still unknown. According to industry insiders, this may also be an important reason for Spark Thinking to rush to go public.
Is it a good choice to grit your teeth first?
"It's better to grit your teeth first." Lin Hong, an investor in the education and training industry, commented after the news that Spark Thinking had submitted the prospectus.
Nowadays, it is not easy for all online education projects to raise funds in the primary market. If you want to get money, you can only go to the secondary market. "Grabbing the first share" has always been an important strategy to gain the attention and recognition of the capital market, and this is also true for Spark Thinking.
However, the domestic policy on education and training has become stricter, and there is great uncertainty in the listing of education and training institutions. Choosing to go public now does not seem to be a good time.
Liang Hua revealed that Spark Thinking had originally planned to submit the prospectus in early June. At that time, because public opinion triggered a high degree of discussion in the industry on the status quo of the industry under policy supervision, it decided to avoid the limelight first . Therefore, it has been delayed for two weeks until now. Submit the prospectus formally. However, this statement has not been confirmed by Spark Thinking.
The attitude of investors towards online education is not clear, and it has become a fact. According to "LatePost" previously reported, when Luo Jian, the founder of Spark Thinking, introduced the company to an investor participating in Spark Thinking's pre-roadshow, he spent at least five minutes in an hour's one-on-one meeting proactively explaining the policy. We are designated as quality education and will not be affected." But what the investor thought was, "Who knows."
In addition, the most direct proof is that the recent performance of the educated players in the US stock market is not good .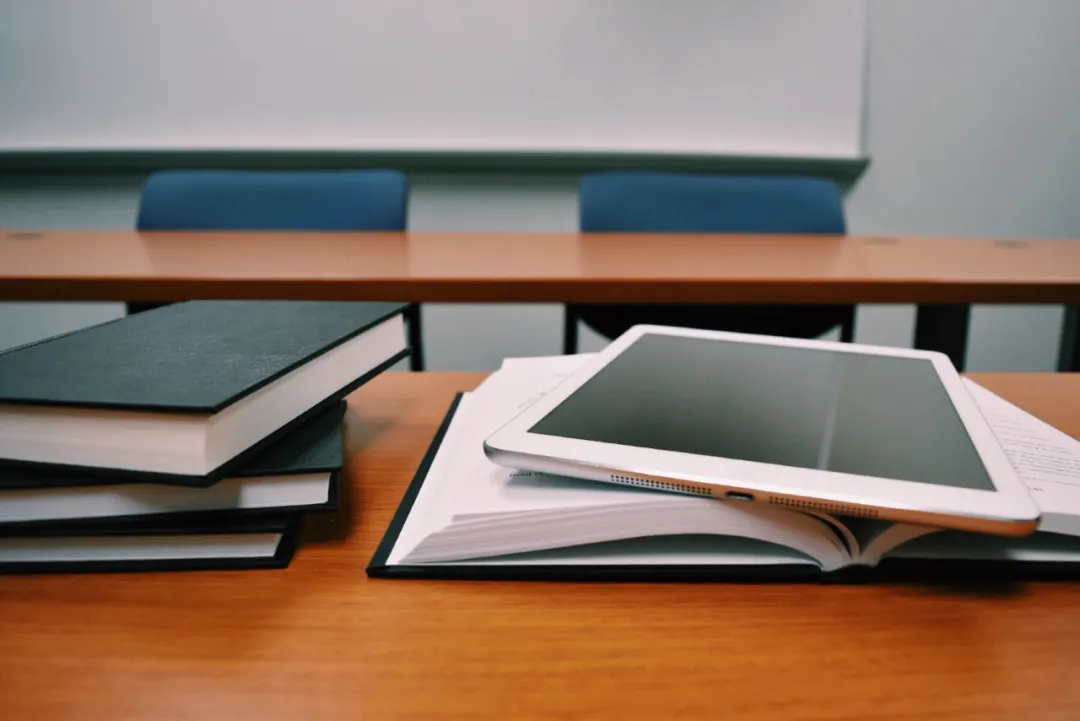 Affected by policy supervision and other factors, on the morning of June 18th, Beijing time, Good Future closed down 13.98% to US$20.62, a 77% drop from the high of US$90.81 in February this year, and the market value has evaporated by US$45.27 billion (approximately RMB). 291.9 billion yuan). In addition, education stocks such as Gaotu, Youdao, and Yiyi Education are also in a period of downturn.
On June 18, a piece of news about the "New Oriental internal symposium" flowed out, involving information about the direction of supervision and the sharp drop in New Oriental's income. The stock price of New Oriental's Hong Kong stock once fell close to 10%. After Yu Minhong, the founder of New Oriental, urgently refuted the rumors, the Hong Kong stocks closing decline narrowed to 6.45% that day, at HK$60.9. But since its February stock price high of 158.8 Hong Kong dollars, it has fallen 62%.
As for the recently listed head of education, the share price has not broken. Liang Hua believes that "this is like a policy hedge." At present, after the super-class teaching and the discipline training that creates anxiety are strictly controlled, the market's one-to-one model of the leader's education is more acceptable. From this perspective, the spark thinking that claims to be an online quality education small class also has certain advantages.
For Spark Thinking, it is now more important to get the listing ticket first. "To be listed at this node, although there is no guarantee that the stock market will perform well, if it is not possible to go public due to policy influences in the future, and investors fail to bet against, you may face the pressure of cash flow to repurchase shares. On the contrary, after the successful listing, The cash balance can continue to be used for development." Lin Hong believes that "after listing, it is only an additional effect to block competitors of the same category."
Choosing to rush to go public before the policy is implemented, Spark Thinking is not an exception. According to Liang Hua, there are at least three other institutions that have plans to go public, including Pea Thinking and Art Treasure, which are on the same online quality education track as Spark Thinking.
Under the environment of large internal losses and pressure from external supervision, internal and external troubles, the industry is looking forward to its performance as to whether Spark Thinking can succeed and gain recognition from the capital market.
*The picture of the title and the picture in the text are from pexels. At the request of the interviewee, Lin Hong and Liang Hua were pseudonyms in the text.