Are eggplants round or long? Eggs with red skin or white skin are better...all in one article
Are eggplants round or long?

Eggs with red skin or white skin are better...all in one article
Are eggplants round or long? Are potatoes bought with yellow hearts or white hearts? Do you buy long peppers like screws or straight and curved ones? Do you buy eggs with red skins or white skins? When buying shiitake mushrooms fresh or dried...the nutritionist will teach you how to choose these tangled things when buying vegetables.
Eggplant: round or long?
Nutritionist Zhao Ziqi: On the taste, the growth cycle of long eggplants is shorter than that of round eggplants, so eggplants have thinner skin, finer flesh, more water, and softer taste than round eggplants. The round eggplant is denser than the purple long eggplant, feels harder to the touch, and has less moisture than the long eggplant.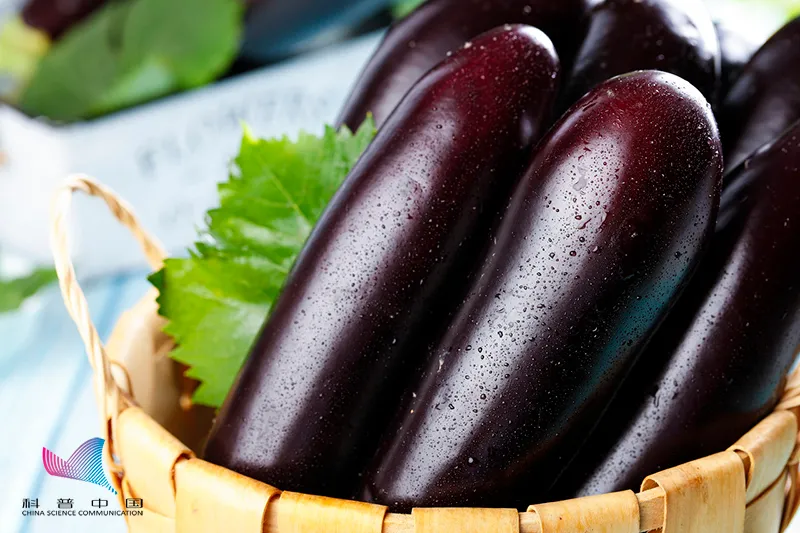 Looking at its nutritional value, the "Chinese Food Composition Table" shows that no matter what shape of eggplant, there is no big difference in nutrition, only a few nutrients are slightly different. For example, the vitamin E, magnesium, and zinc content of round eggplant is higher than that of long eggplant. , And the carotene content of long eggplant is much higher than round eggplant, and vitamin C, calcium and potassium are also slightly higher than round eggplant.
However, regardless of the taste, the method of frying will only cause a serious loss of nutrients and is not recommended. The cooking method of steaming and mixing can be the first choice.
Tudou: Buy Huangxinhe or Baixin?
Nutritionist Zhao Ziqi: The yellow-hearted potatoes look yellowish, thick and yellow-hearted, while the white-hearted potatoes look slightly white when the soil is peeled off, and the heart looks white.
There is also a little difference in nutrition. Yellow potatoes are rich in vitamin C, B vitamins, carotene, dietary fiber, and antioxidants than white heart potatoes. The starch content is higher than that of white heart potatoes, so the difference between them is also comparative. obviously.
Therefore, yellow heart potatoes have lower moisture content than white potatoes and higher starch content than white heart potatoes. They have a "sandy" taste and are easy to cook. They are more suitable for making mashed potatoes, cooking or stew. They are usually used as well. Make starch.
The white heart potato has relatively low starch content and tastes crisper. It is generally used for cooking, suitable for cold and stir-fried dishes, such as the familiar hot and sour potato shreds.
Cauliflower: Choose firm or loose?
Nutritionist Wang Weiqing: Actually, what everyone says about "organic cauliflower" is not the same as what we usually think of as "organic". This kind of cauliflower is called "pine cauliflower" and also called "green stalk cauliflower". The flower bulbs are enlarged and not firm in shape. The flower layer is thin and loose, and the flower buds have long branches and are more resistant to cooking. After blanching, cooking will have some crisp and sweet taste. Stir-fried, cold salad, hot pot and other flavors are all good.
Old-fashioned cauliflower with tightly wrapped flowers. It is an old variety that is common in childhood. It has a soft texture and is more suitable for the elderly and children with weak chewing ability. However, because the buds are firmer, it is more difficult to taste. It's hard to be crispy, tender, plump and juicy.
From a nutritional point of view, the vitamin C and soluble sugar content of pine cauliflower is higher than that of old-fashioned compact cauliflower.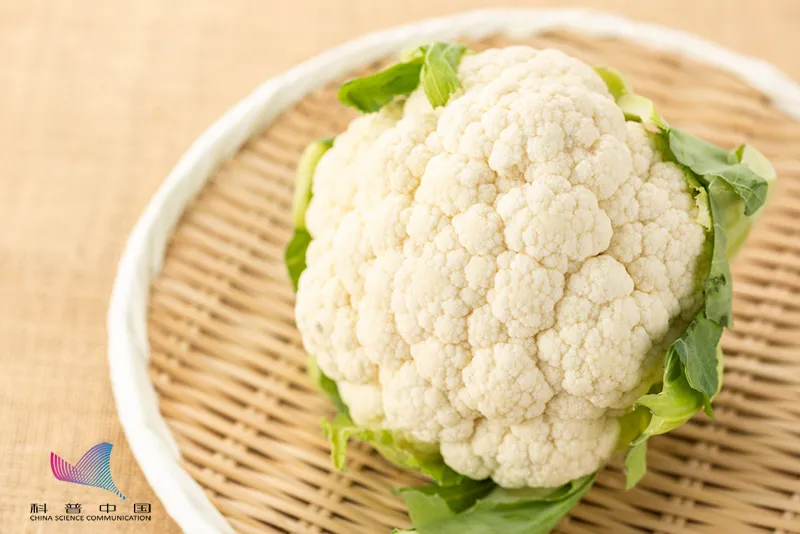 To sum up, the average family now buys more pine cauliflower with superior taste and nutrition, which is more expensive and worthwhile; individual families who need to take care of poor chewing ability may buy old-fashioned cauliflower.
Yam: buy coarse or fine?
Nutritionist Wang Weiqing: Rough yam is cheap, has enough moisture, and is easy to peel. If you need yam for cooking, I recommend this thick vegetable yam. In terms of cooking method, crude yam is more crisp because of its sufficient moisture. It is suitable for stir-frying after peeling, and it is also good with meat stew and soup such as ribs.
Fine yam, also known as iron rod yam, is more of the same kind of medicine and food. The price is relatively expensive and it is not easy to peel, but its nutritional value is more advantageous than that of crude yam. Compared with yam polysaccharides and other nutrients, crude yam is higher in sex protein. It is suitable for cooking porridge or eaten directly after cooking. The taste is soft, waxy, sweet and delicious.
Therefore, thick and thin yams have their own advantages, and you can buy them according to your own cooking needs. If you are buying for the nutritional value of yam, it is recommended to buy fine iron yam.
Shiitake mushrooms: buy fresh or dried?
Nutritionists have a lot of money: fresh shiitake mushrooms focus on "freshness", they can be eaten when they are bought, there is not much loss of nutrients, but they are not easy to store.
While dried shiitake mushrooms are roasted (air-aired) and dried, some water-soluble nutrients will be lost, such as vitamin C, but nutrients such as protein and carbohydrates will be relatively enriched, and due to the low moisture content of dried shiitake mushrooms, Not easy to rot and deteriorate.
In addition, since the umami substances in dried shiitake mushrooms are concentrated during the drying process, the aroma of dried shiitake mushrooms is stronger during cooking and boiling.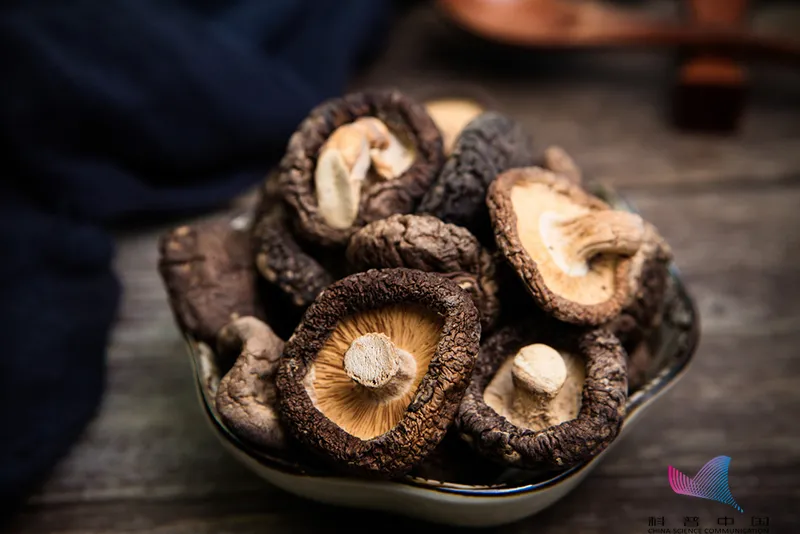 Therefore, dried and fresh shiitake mushrooms have their own advantages, so when we choose, we can choose according to our own cooking methods.
Bananas: buy straight or curved?
The nutritionist has a lot of money: In fact, most of the bananas we see on the market tend to bend after the ripening period, and most of the bananas are straight when they first grow, but they grow throughout the whole During the ripening process, the shape of the banana will gradually become curved.
Straight bananas may have little sunshine or were picked and ripened after transportation. For example, ethylene or other substances in plant growth regulators have relatively poor taste and nutrients.
Therefore, when buying bananas, try to choose curved ones. Due to the long light time, the relatively large accumulation of sugar and other nutrients, the taste is better.
Chili: Should I buy a screw-like one or a straight or curved one?
Nutritionist Liu Yun: Green peppers are not green peppers. Strictly speaking, green bell peppers are green peppers. It belongs to fruit peppers, so the taste is sweeter. Those who don't like the spicy taste can choose it.
For those who like to eat spicy food, the spiciness of thick hot peppers, screw peppers, and Chaotian peppers gradually increase, so you can try them one by one.
The meat of bell pepper is softer, but it is also edible if it is half-cooked. It is larger, so there is no restriction on cutting it into various shapes when cooking. Other kinds of peppers are smaller and have special shapes. Cutting small dices is a common practice.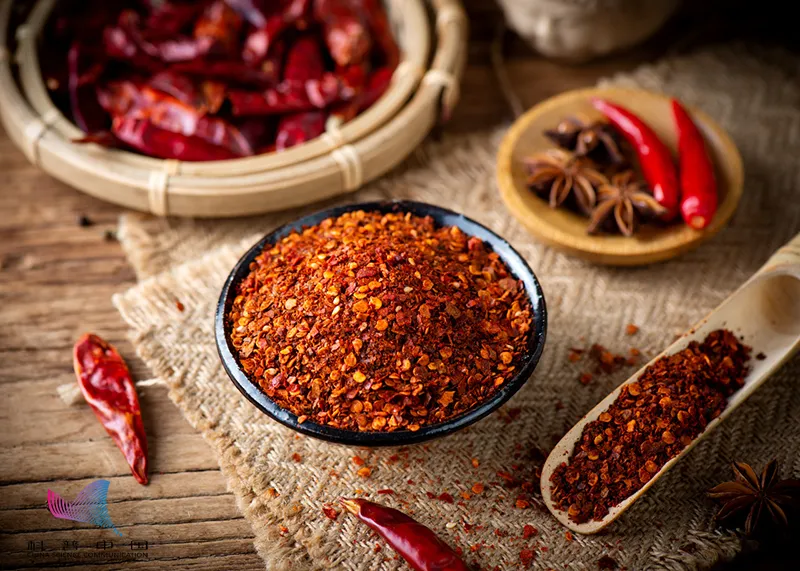 Eggs: buy red skins or white skins?
Nutritionist Liu Yun: The color of eggshells is generally not affected by different feeds, but mainly depends on the type of hen.
Comparing red and white eggs, red-skinned eggs have higher fat and vitamin E content, while white-skinned eggs have slightly higher vitamin A and carbohydrate content.
Many people prefer native eggs because they think it has high nutritional value, but this is not the case. Because free-range poultry (native chickens) consume more green leaves, that is, more green fodder containing carotenoids makes the egg yolk darker in color.
But in fact, the chicken feed of intensively raised (ordinary chickens) is rich in vitamin A, so the vitamin A content of eggs produced is higher than that of free-range eggs (earth eggs).
In short, if you want to make the scrambled eggs look more vivid, you can choose native eggs or canola oil fried eggs, but if you want to have better nutrition, you can choose ordinary eggs.